Step Into a World of Relaxation: Infrared Sauna Buying Guide
Infrared saunas are becoming more and more popular nowadays as people have started noticing the many advantages they have over traditional saunas. For one, they emit infrared waves which heat up the body gradually and to a pleasant level, causing no sweltering temperature shocks the way steam saunas do. Moreover, the steam from normal saunas can be very uncomfortable for the eyes and even unbearable for people who have breathing problems. On the other hand, the infrared heat is mild. And knowing that sweating is the most effective way of detoxification, it's important to mention that infrared saunas beat traditional ones by penetrating up to 6 cm under the skin and eliminating about 7 times more chemicals and toxins.
And that's not all, other beneficial sauna infrared effects are being researched just as I speak, with some scientists arguing that they are good for the cardiovascular system and can soothe muscle and joint pain. If this did not convince you to buy one, then maybe you were intrigued by the spa-like feeling it gives you without creating a mess to clean up and take care of after, unlike traditional saunas. If you do decide to buy though, here are the three things to keep in mind when looking to create a quality sauna infrared home experience.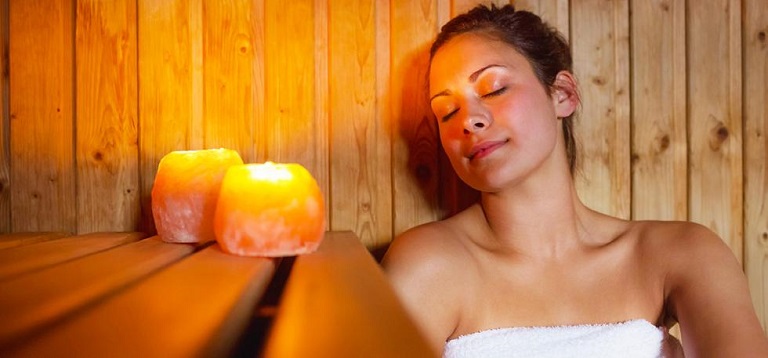 Size Matters
When it comes to saunas, an important feature is how many people can fit in. Home infrared sauna models come in sizes that are able to fit one, two or more people. Depending whether you want to have a more private experience or you like having guests over for some mutual sauna time, you can choose either of these models. Normally, the bigger its capacity, the more expensive it will be. You might be single now, but after a while you might get married and the single person sauna can feel too cramped for your enjoyment. Think in advance before making a purchase. The most common size you can find on the market is the one which can accommodate two people as it doesn't take up much space, it can be used by one person and it still allows for a shared experience. Watch out for retailers that want to sell you a sauna which is meant for more than 2 people at an incredibly low price – it might be far smaller than they claim it to be. Ask about the sauna's dimensions in order to determine the exact number of people it can fit.
Consider the Type of Heaters
Infrared heat emitters come in two types: ceramic and carbon. Cheap and low quality saunas have heaters made from ceramic rods or coils and the problem with them is that they break down easily. But heat emitters made from carbon elements are far superior for several reasons. First of all, the infrared heat they emit is very soft and enjoyable, which closely resembles the one of sun's rays on warm summer days. They heat up the whole sauna faster and evenly distribute the heat throughout it, which means there are no unheated spots left in it like there are with ceramic heaters. Carbon heaters are also much safer then ceramic ones as they do not get too hot to the touch, which allows you to lean on them and unwind as the heat relaxes your muscles.
Dual Control Panels Are More Convenient
The control panel allows you to set the perfect temperature level, the timing and switch on the lights. Going through the wide choice of infrared saunas, you'll notice that most of them have operating controls only on the outside. This is very inconvenient because every time you feel like the temperature level does not suit you, or want to switch on or off a light, you'll have to step out to do so. However, if your sauna has an inside control panel as well, you can make changes anytime you feel like, without having to go outside and risk getting a temperature shock.