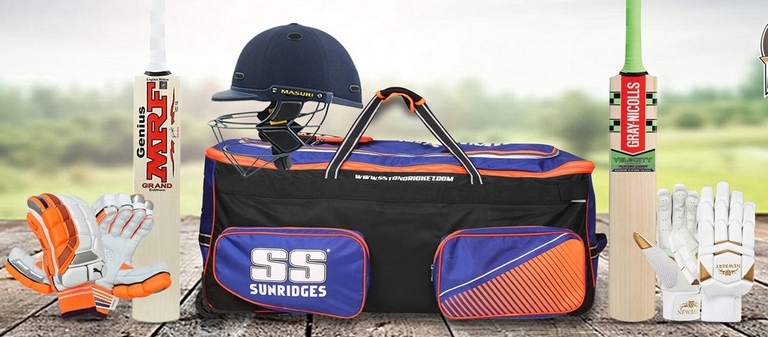 Cricket is a sport that necessitates a wide range of equipment to be safe and play at peak levels. Protective clothing, cricket training equipment, and cricket ground equipment are all examples of this. This handy guide explains what to look for when buying cricket equipment, as well as what cricket training tools are available to help you improve your game.
Cricket may easily turn into a dangerous sport if not played with the proper equipment, so health and safety precautions should be followed. Whether you're a professional player facing a fast bowler that hit 80mph, or a novice just starting, there are a few gear pieces of that every batsman should have:
Batting Legguards (also known as pads),
Batting Gloves,
Thigh Guard/Lower Body Protector,
Abdominal Protector/Box,
Batting Helmet.