The Essential Pieces of Gear to Step Up Your Hunting Game
For hunters, there is nothing more exciting than anticipating their first hunt. You'll never forget the rush of adrenaline you got when you first saw your game animal for the first time. Or how powerful you felt when you shot at your first target. The excitement was the main reason you started doing this. And it's for sure something that keeps you going.
However, it takes more than being excited to have a successful hunt. Whether you're a newbie in the hunting world or have been hunting for a while, it's essential to be well-prepared. Different hunting games require different equipment. However, there are some things that you should always bring with you, regardless of your hunting game, skills and experience. Read on to learn the most important hunting gear essentials and accessories.
Before You Hunt
There are some things you should take care of before you start hunting. Naturally, you need a hunting licence. Additionally, you'll need to learn about hunting safety so you won't hurt yourself and others while hunting. It can be helpful to take some course on the matter.
Even if you regularly hunt, it's good to check the hunting regulations of the area you're planning to hunt in. Hunting-related laws vary between Australian states; you must check all the rules and regulations, especially if you're travelling farther from home. Some rules include wearing orange and not hunting close to homes or roads. You should also learn what areas are legal or illegal to hunt. And, if you hunt on private property, you need a landowner's permission.
But what if your first hunt happens to turn into your first kill? Here's a list of things you should have, whether you hit the woods for the first or the hundredth time.
During the Hunt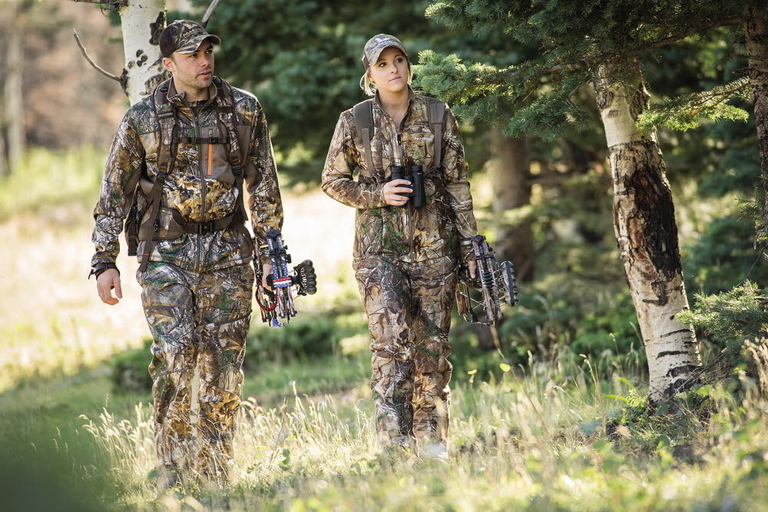 Proper Clothing
You should always consider the weather when you decide what you will wear during the hunt. While you'll need less on a sunny day, hunting in the rain requires a waterproof hunting coat, boots and gaiters. Besides the elements, consider the nature of your hunting adventure; you won't need the same load for a short half-day hunt as for a multi-day one. Another essential factor to consider is what time of the day you'll hunt: nighttime hunting may require additional clothing layers to keep you warm.
While wearing camo clothes isn't obligatory, it can be crucial for a successful hunt. Some animals see way better than humans, so give your best to protect yourself. Applying a scent reducer to your hunting clothes can be a game-changer. Here's a list of the essential hunting clothing items.
Hunting jacket or convertible parka
Hunting pants
Hunting vest
Hunting boots
Performance base layer or long underwear
Moisture-wicking socks
Winter watch cap or beanie
Fingerless gloves or convertible mittens
Camo balaclava/face mask
Belt
Boot gaiters
Spare clothing
Orange vest and hat, if required
Hunting gear
Hunt Kit
Being well-prepared for your hunt is all about balance. You want to have all the tactical hunting gear you need without wearing too much load. Packing too many things will restrict your movements and make noises that might scare and deter animals.
For example, having a rifle and a bow is vital, as well as ammunition. But how much extra ammunition do you need? It's highly unlikely to shoot more than 3-4 bullets on any given day, except if you're hunting rabbits. For deer, foxes and pigs, you'll only need a single magazine, not a box of ammo. Expert hunters say they see newbies constantly falling into the trap of overly packing.
What gear do hunters use? Binoculars are necessary, as you need to see better than your game animal. You often need to observe your game animal from a distance, so it's crucial to see well. It's also essential to have a tripod for the rifle, a hunting knife and hunting lights if you hunt in the early morning. Here's a checklist to make it easier for you.
Rifle, or bow/crossbow
Ammunition
Binoculars
Tripod
Knife
Hunting lights: headlamp, spotlight or a torch
Scent Attractant
Seat or cushion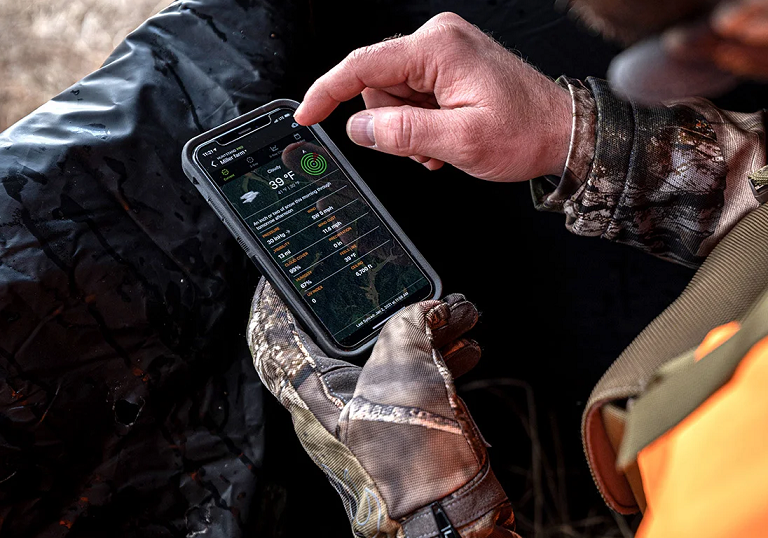 These are very important, especially if you plan to hunt in areas you're not so familiar with. If you prefer the old-fashioned way, go for a compass and a map of the area. For some places, special hunting maps with targets are also available. A GPS device may come in handy whenever your phone network is out of reach. And if you hunt with fellow hunters, it's good for you to have two-way radios to communicate with one another.
Compass and map
GPS device
Smartphone
Charger cables for multi-day hunt
It's important to have these if you don't want to lose yourself in the woods. And, if it still happens, you always want to bring the next one.
Survival Kit
Your survival gear should contain items that will keep you warm, sheltered and most importantly, alive in case of an accident. Anything can happen while you'll out there, especially in a larger hunt area deep in the woods. You may get injured, lost or become a victim of bad weather. A storm in the woods can seem more frightening than one in the city. So, make sure you prepare well. Here's a list of survival kit essentials:
First Aid Kit: sanitiser, wipes, bandages, black tape, compress pads, pain killers
Emergency blanket
Small flashlight
Signal mirror
Water purification tablets
Windproof matches
Fire starting supplies
Small sewing kit
Survival knife or multi-tool
Energy bar
Sunscreen and sunglasses
Whistle
Extra batteries
Hand warmers
Backpack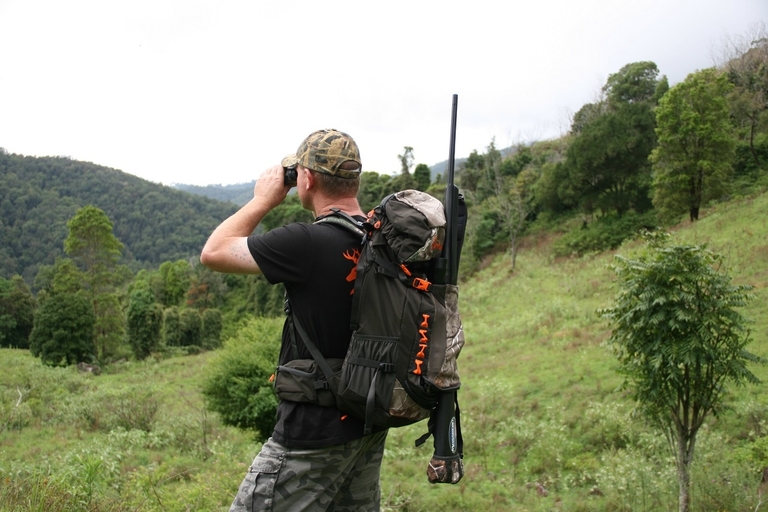 When you gather all your hunting supplies, you need to pack and organise them. The size of your backpack will depend on the length of your camping adventure. If you're going for a multi-day hunt, go for a bigger one. Get a backpack with all the pouches you need to store your gear in a way you can easily access the most important ones. Besides the equipment mentioned above, don't forget to pack your food and water. May your arrows (or bullets) fly true!