Cricket Gear on the Go: A Step by Step Guide to Cricket Wheelie Bags
Playing any kind of sport is undoubtedly a fantastic way to stay active and keep your body healthy. With each movement and activity, you can burn calories and maintain your daily fitness routine. You're both mentally and physically alert throughout the entire process, which inherently helps in improving your performance.
While most sports require physical strength and agility, you don't necessarily have to go for the most demanding activities to stay fit. Cricket, for example, is much more of a gentle and strategic game that requires good physical fitness as well as mental acuity. That being said, in order to ensure full enjoyment of the game, you need to have all the necessary cricket equipment on hand.
Importance of a Cricket Wheelie Bag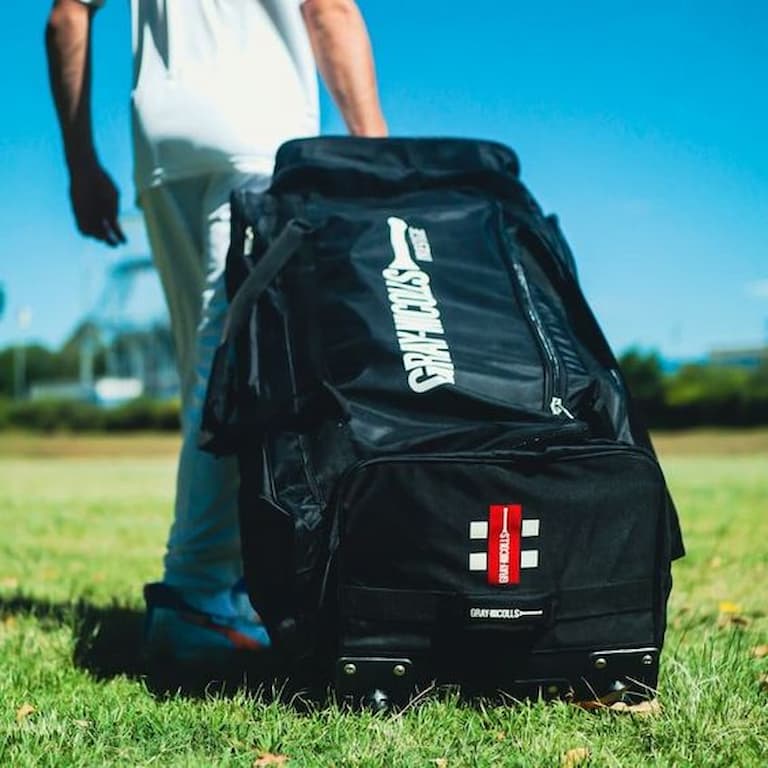 Sure, basic equipment like bats, balls, and stumps are the most crucial items for a cricket match, but you need a proper way to handle all of those items. Some people may opt for regular backpacks, but why not go for something specifically designed for a cricket match?
As such, having a durable and reliable cricket bag wheel model plays a vital role in making sure that you have all the essentials when it comes to cricket. Not only does a cricket wheelie bag make it easier for you to transport your gear from one place to another, but it also provides improved protection and storage for your items.
Features to Look for in a Cricket Wheelie Bag
Each model brings something unique to the table – whether that's in terms of its build quality or its features. The exact type that you buy will depend on your needs, but there are a few features that should be considered before making the purchase.
Size and Capacity
Not everyone has the same needs when it comes to transporting their cricket gear, so size and capacity are important factors. If you're looking for a bag that can store all your essential items, then make sure that it's sufficiently big enough. On the other hand, if you only need to carry some basic equipment, go for something much smaller.
Consider the number of items that you wish to store before going for a specific size. Keep in mind that larger models may be more expensive, so make sure that your budget can accommodate the additional costs.
Material and Durability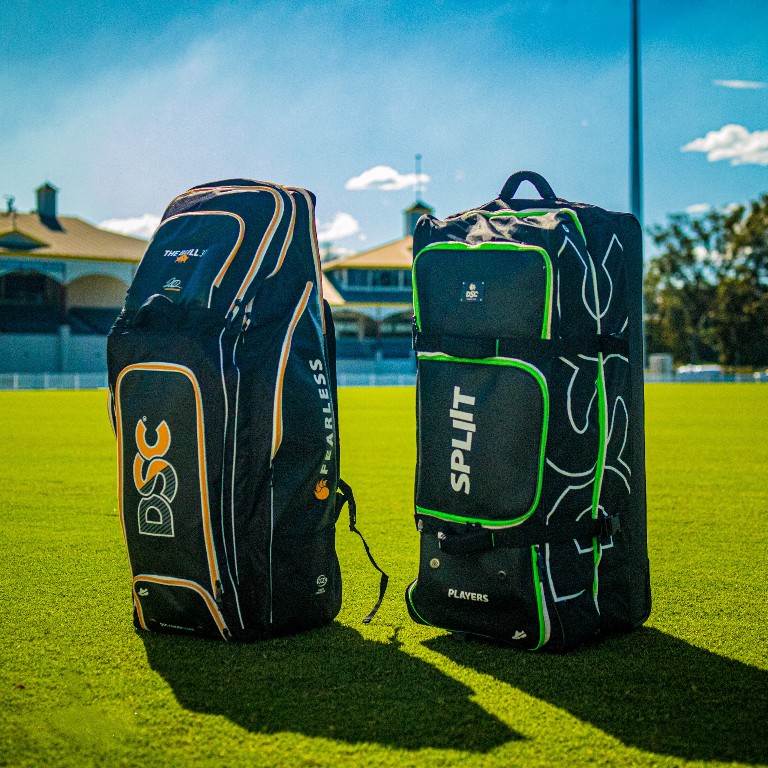 The last thing you want is to buy a bag that tears or breaks after only a few uses. As such, make sure to get your hands on something made from high-quality materials that can withstand the wear and tear of regular use. On top of that, it should also have the ability to protect your equipment from any external elements. It's best to opt for a bag constructed with waterproof and resistant materials like nylon or polyester.
If you want to be specific, look for a cricket bag on wheels made from ripstop fabric, as it is incredibly durable and long-lasting. It's crafted with special reinforcing threads that are interwoven into the fabric at intervals, making it more resistant to tear and wear.
Compartments and Pockets
Having a bag with dedicated compartments and pockets can help you in organizing your gear more efficiently. A good model should have at least one large main compartment, along with several smaller pockets on the outside for quick access. That way, you can store items like keys and wallets separately from batting gloves and helmets.
Additionally, any zippers should be easy to use and securely fastened, so that your equipment stays safe and secure at all times. If you don't like using zippers, look for a bag that has velcro straps instead. Both options should provide adequate protection for your gear.
Wheel Quality
As the signature feature of any cricket wheelie bag, it's important to make sure that the wheels are up to par. They should be strong and durable enough to carry a heavy load without succumbing to damage or puncture. It's also essential that they have the capacity to travel on all kinds of terrain, so you can take your gear with you no matter where you go. Smooth-rolling wheels are much easier to push and pull across the ground, so make sure that they're made from quality material.
Handle Design
When you're transporting a heavier bag, you'll need a sturdy handle for support. Anything that feels flimsy or weak should be avoided, as it won't provide enough strength for a comfortable grip. Make sure that the handle is adjustable and has an ergonomic design so you can easily manage your bag's weight with minimal effort.
If you need more support, look for a two-handle model that allows you to attach an extra handle for added stability and control. This can inherently boost your performance and help you carry the bag with ease.
Cleaning and Maintenance
Everyone knows that cricket gear can get quite dirty after a game. To make sure that your bag stays clean and presentable, look for one with a removable cover so you can take it off and give it a good cleaning whenever necessary. Some models even come with their own cleaning kits, so you don't have to worry about buying separate supplies.
When buying a cricket bag wheel model, always read the instructions beforehand so you can maintain it properly. That way, it'll stay in optimal condition for longer and you won't have to worry about replacing it too soon.