Must-Have Pieces of Gear for Every Mountain Biking Adventure
Similar to other sports, mountain bicycling requires specific apparel and equipment to begin. The good news is, though, that if you're just starting to start in the sport, you don't need to invest a tonne of money upfront. A T-shirt that wicks away perspiration, some old sneakers, a reasonable helmet, and a bicycle are all you need.
But if you plan to spend a great deal of time riding singletrack and honing your abilities, you may want a more comprehensive list of mountain bike accessories to keep you safe and stylish on the trails. That being said, below is a list of essential mountain bike equipment for beginner riders.
Mountain Bike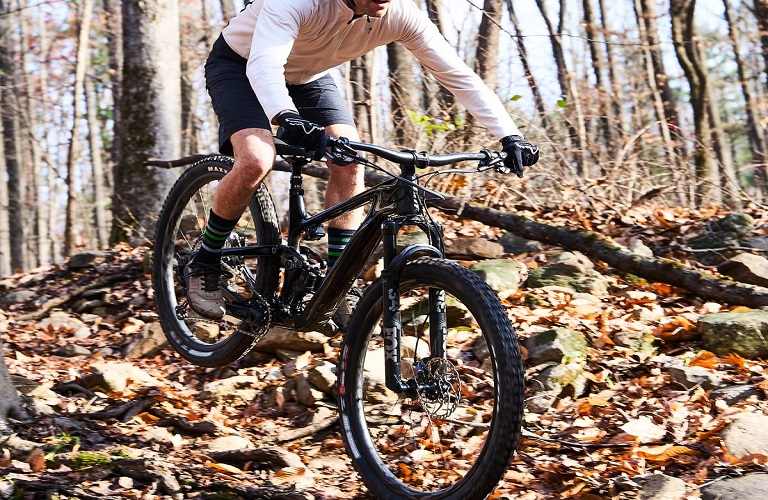 Obviously, a specialized mountain bike is required for mountain adventuring. So, don't fret too much about particular bike components if you're a beginner. You can upgrade once you've decided that mountain bicycling is great and the only sport you'll ever want to participate in!
And here are two fundamental tips to help you discover the ideal first mountain bike:
Make sure you select the correct size bicycle. This is of vital importance. When purchasing a first mountain bike, a poorly-fitting cycle is likely the worst error you can make. There are numerous online resources that can assist you in selecting the correct measurement, so do your homework beforehand.
Choose dual suspension (i.e. front and rear dampers) unless you're only going to be cycling on easy, minimally technical trails. The term dual suspension (also known as full suspension) will make your ride significantly more comfortable and enable you to ride a broader variety of trails as your talents improve.
Safety Gear
As you already know, mountain bicycling can be a dangerous activity. Everyone who enjoys this sport has experienced their fair share of scrapes, wounds, bruises, and sutures. Although the helmet is the only piece of protective equipment that is almost mandatory there are other pieces of 'body armour' you can do to defend your body from injuries. Here is a list of mountain bike gear essential for your safety.
Quality helmet
Knee guards
Knee protectors
Sunglasses
Gloves
Neck support
Mountain Bike Apparel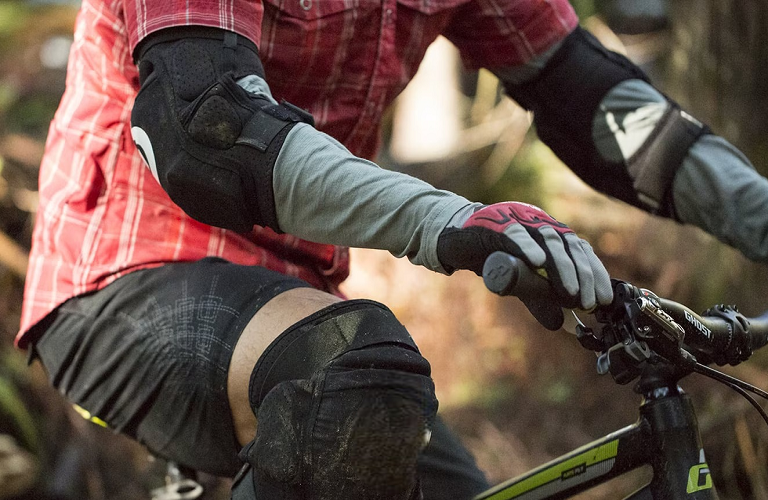 When you are just beginning, you do not need to spend hundreds of dollars on mountain bike gear and equipment. Initially, a quick-drying shirt, some athletic shorts, and a pair of footwear will suffice.
But as you fall in love with mountain bicycling (and you will! ), you'll likely want to dress more appropriately. Here is a list of mountain bike apparel and footwear, as well as a few blog posts, to get you started with your MTB wardrobe:
Non-cotton, fast-drying garments.
Mountain cycling shorts
Bike liners (also known as chamois)
Long Socks
Women's Sports Bra
Cycling Footwear
One of the most important pieces of your sports gear is your shoes. Beginners can wear any comfortable athletic shoe and power the cycle with the pedals or cages. However, as you progress or ride more frequently, you will need to transition to mountain biking-specific footwear, and more specific mtb gear. The combination of cleated cycle shoes and pedals effectively locks the rider's feet to the bike. All-mountain cycle shoes provide excellent traction off the bike, longevity, comfort, and a firm sole for improved pedalling efficiency.
Tools and Accessories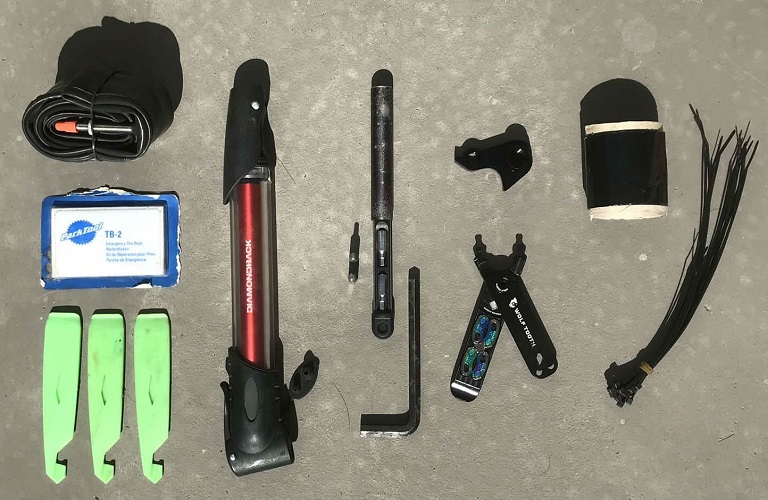 The proper tools and accoutrements are essential components of mountain bike equipment. They can help you remain safe and enable you to perform your bike maintenance and repairs.
This list can become very lengthy very quickly (numerous bike tools are available, and mountain motorcyclists can always use another accessory…) However, I will keep it brief and enumerate only the essential basics:
Multi-tool
Chain grease
Bicycle pump, preferably both a hand pump and a floor pump.
Hip pouch/hydration pack
First Aid Kit
Not everyone rides with a first aid kit, but it is advisable to bring a few essential first aid items. You never know when you or somebody else will lose traction on the trail due to uneven gravel or perform an endo. Abrasions are the most frequent injury suffered by mountain bicyclists, so be prepared by carrying a variety of bandages, tape, pain relievers, and antiseptic swabs. Additionally, you may wish to include an eye drop solution, a small pocket knife, a flashlight and a whistle.