A Guide to Bowling Machines: Where Quality Meets Performance
Despite its increasing popularity, cricket is a challenging sport to practice on your own, especially for those who want to practice batting. Even if you are fortunate enough to have access to nets to utilize, which can be scarce in certain parts of the world, the use of a cricket ball machine is still important.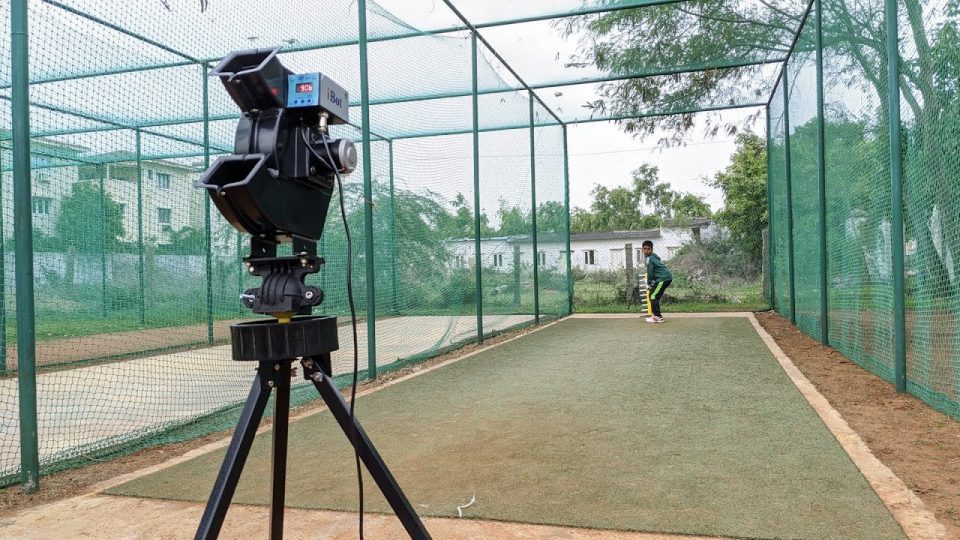 These devices can hurl balls at you in the same manner as a bowler, or at the very least, they can simulate throwdowns. As a result, you may use them with or without nets, and you don't even need anyone out with you to practice. Since cricket machines can vary greatly in terms of features and price the following guidelines narrow down all the important factors to consider before purchasing as well as the benefit of owning one.
How Can a Bowling Machine Improve One's Batting Skills?
Unquestionably, having a reliable bowling machine can improve your batting technique. Why? Because it's the only way to have a ball put in the same place as many times as you like. This consistency leads to "muscle memory," and soon you'll be able to respond instinctively to a bowler's location.
It enables you to concentrate more on other crucial facets of batting, such as observing field placements. Moreover, problem batting areas can be ironed out using a cricket ball-throwing machine without tiring out the bowlers. A batter will have an advantage during the protracted innings thanks to the fitness obtained from regular machine training because machines don't fatigue as bowlers do.
Furthermore, bowling machines can work you through a certain stroke, such as a cover drive, until you can successfully guide balls to the boundary. Drilling is necessary for coordination and timing and a machine can help you control your development. Hook shots, on the other hand, which are so challenging to practice can also be simple to use from the machine.
But, that's not all! Even if you have the best technique in the world, a bowler may pin you down if you lack footwork, and it can be very challenging to practice back footwork. For bowlers, short-pitched balls are notoriously difficult to place, and accuracy errors put the batsman in danger. It is simple to train backfoot play when the machine is configured to produce precise short-pitched balls.
What to Look for in a Bowling Machine
Since not every bowling machine for sale is created equal and there are tons of different manufacturers and price points, keep the following factors in mind when making the right choice.
Speed
How fast can the bowling machine operate? You will not see much improvement in your skills if it just performs at the speed you would expect from a sluggish rural bowler. On the other hand, if the bowling machine moves too quickly, you may never hit a ball.
Ball Capacity
Can you fit as many balls in as you can? What kind of cricket balls are necessary? Practice balls are used by most models. The longer you can go between refills, the larger the capacity. The way you determine this aspect is by measuring the width of the inner track and the number of balls it can hold.
Settings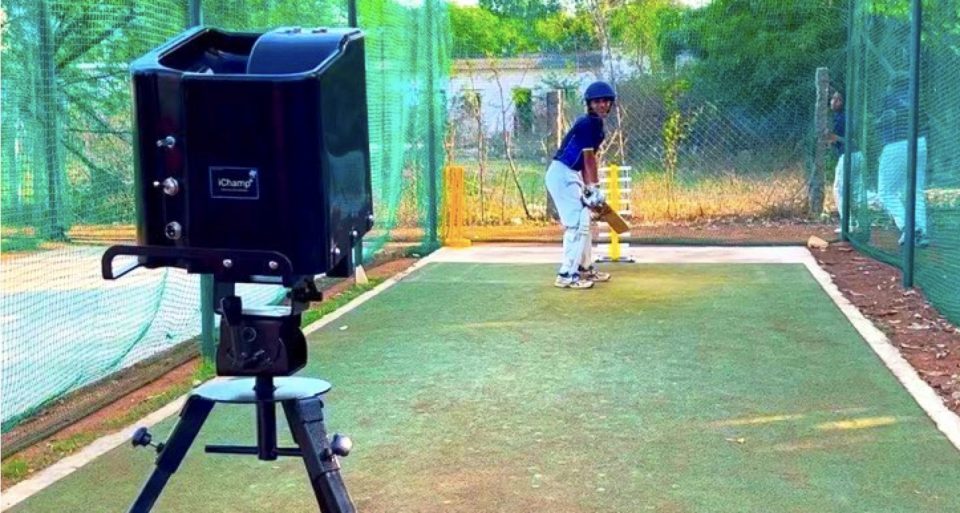 Some models also include options for delivery length, delivery style, and intervals between deliveries. Settings may change depending on the machine you purchase. Some models offer more customization options than others, such as adjustable speeds and adjustable curves of the ball.
On the other end of the spectrum, other machines are limited in terms of settings and can only be used to practice basic bowling. This can include simple straight deliveries and a slow speed, both of which can be useful for beginners.
Power
How is the device propelled? Bowling machines can run on air, electricity or batteries. The first option is quite expensive and requires a constant supply of air or a compressor, while the second option needs to be plugged into an electrical socket.
The battery-powered bowling machine is the most practical option and allows you to practice anywhere. This type of machine is usually the lightest, although heavier models may come with a rechargeable model. They're not as powerful as their electrical counterparts, but they can get the job done in a pinch.
Noise
Although this may come as a drawback, cricket machines are known for their noisiness. So, if noise bothers you or you plan to utilize the device in your garden then you should how much noise the model you're about to purchase will make.
As a general rule of thumb, the more powerful the machine is, the more noise it will produce. Some models may also come with a silencer to minimise distractions and improve the overall functionality of the machine.
Best Bowling Machines of 2023: Our Top Picks
Regardless of being a professional or beginner, when compiling your ultimate cricket equipment list there are some models you should stick with given their durability and high performance. These are the best ones in their rank.
Feed Buddy-Automatic Cricket Feed Machine
This high-quality and durable automatic bowling machine benefits cricket players of all skills and ages. It enables users to hone their batting techniques and boost their hand-eye coordination by simulating the actions of a professional bowler.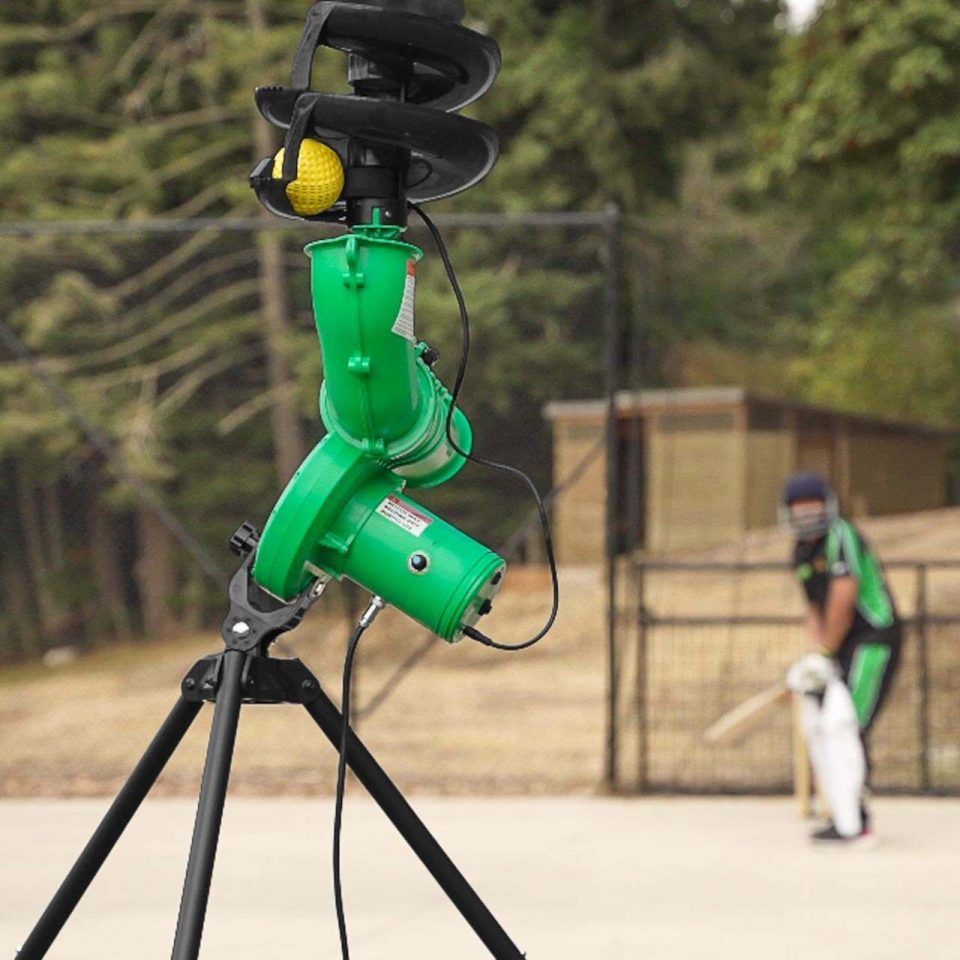 The Feed Buddy automatic cricket machine is made of high-quality and durable plastics that are lightweight and easily portable for indoor and outdoor use. Moreover, given its small and compact size, the machine is also easy to store and transport, so you can hone your batting skills wherever and whenever you want it.
Speed Buddy-Automatic Cricket Feed Machine
The newest member of the Feed Buddy family, the Speed Buddy bowling machine, offers precise feeds up to 55 mph/90 kph. It's the most affordable bowling machine on the market and propels the ball with two internal wheels.
In addition, the Speed Buddy is a bowling simulator that may be used either alone or with a coach feeding the balls thanks to its built-in automatic feeder. Its automatic system releases a ball every 6 to 8 seconds, allowing cricketers of any age or skill level to practice alone. The machine makes it easier for you to repeat shots or just groove technique.