The Ultimate Cricket Equipment List for Professionals and Beginners
Cricket is a sport that necessitates a wide range of equipment to be safe and play at peak levels. Protective clothing, cricket training equipment, and cricket ground equipment are all examples of this. This handy guide explains what to look for when buying cricket equipment, as well as what cricket training tools are available to help you improve your game.
Cricket may easily turn into a dangerous sport if not played with the proper equipment, so health and safety precautions should be followed. Whether you're a professional player facing a fast bowler that hit 80mph, or a novice just starting, there are a few gear pieces of that every batsman should have:
Batting Legguards (also known as pads),
Batting Gloves,
Thigh Guard/Lower Body Protector,
Abdominal Protector/Box,
Batting Helmet.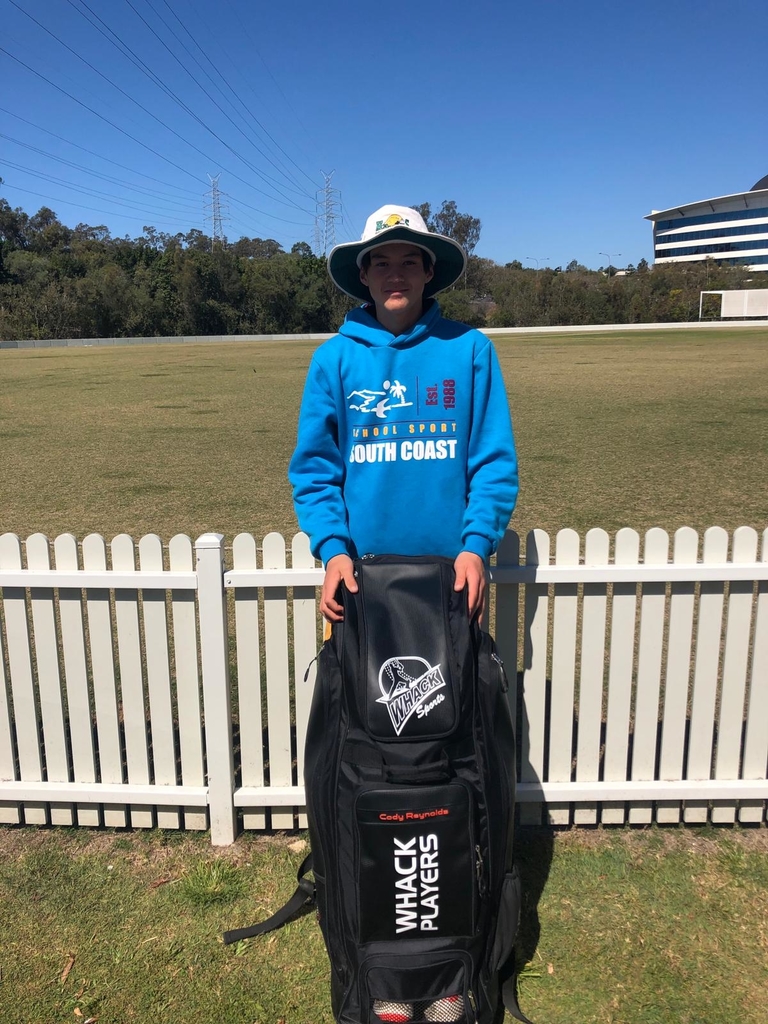 Cricket is played with a cork ball that is wrapped with leather. Cricket balls, which weigh between 155.9 and 163 grams, are extremely hard and can cause injuries when they strike a body. Red and white are the two most common cricket ball colours, with red being used in Test and First-Class cricket, and white being used in One-day cricket matches.
You may also want to consider carrying an armed guard or a chest guard in your wheelie cricket bag to maximise your protection. Additionally, higher-quality equipment might give you more protection. A lower body protector, for example, provides more all-around protection than a standard thigh guard, as it protects both the thighs and the front hip. If you're a wicketkeeper, you'll need:
Helmet,
Wicketkeeping pads,
Inner gloves,
Abdominal guard,
Wicket-keeping gloves.

To store all of this equipment, you'll need a cricket bag wheel designed for easy transporting of all the essentials between your home, training and games. Foam padded models are great for durability as well as the safety of your belongings.
Cricket Equipment for Training and Practice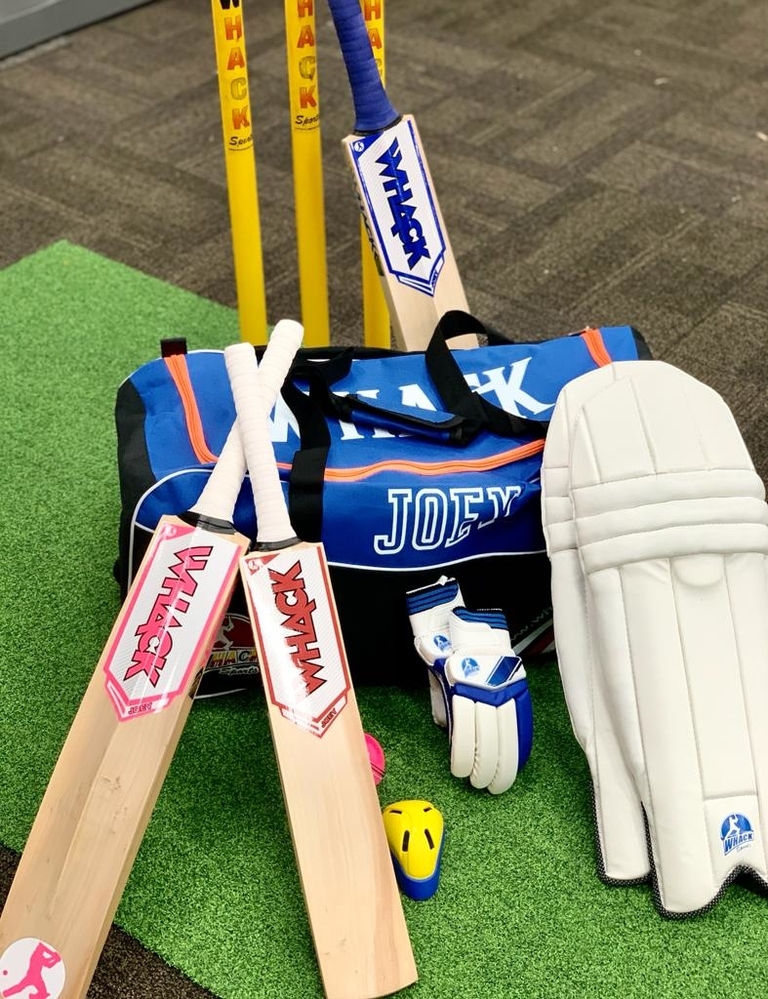 There are a variety of big and small pieces of equipment that can assist you with improving your performance and improving your team's overall game and appearance. On the market, you can find thin practise cricket bats to train your eye, and speciality fielding training cricket bats. You also have the practise training balls to help you drill your batting skills, eliminate your spin or swing bowling shortcomings, or test your fielding reflexes. There is also training equipment, such as "crazy" catch nets, that can help you develop your fielding talents even if none of your friends is around to train.
Baseball-inspired catching mitts, a side-arm cricket ball launcher, and batting tees are among the other items available. There is also fitness training equipment available to help you improve your endurance. Fitness training equipment, such as training hurdles and training ladders, can also help you improve your stamina for the new season. You are giving yourself the best chance to improve your game by acquiring some of this equipment, and it is worth asking your cricket club if they would cover the cost.
Cricket Field Equipment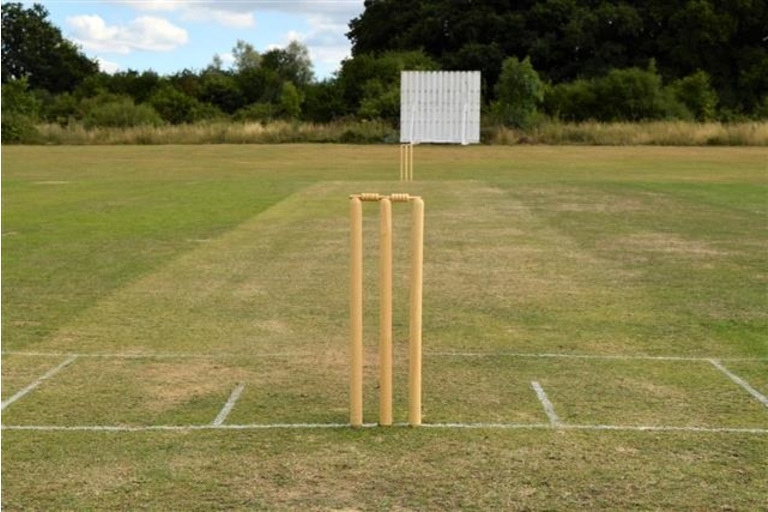 Bowling machines, artificial coaching turfs, and cricket nets/lanes are all examples of training and ground equipment that are important features of your cricket pitch that help your members improve their performance. Bowling machines are currently regarded as a must-have item for any serious cricket club trying to improve its players' abilities. With its capacity to pitch the ball in a constant position on the pitch – and even add swing and spin – a bowling machine is an excellent method to turn your worst shots into strengths.
Every major cricket ground will have its cricket nets and training pitches to simulate a match environment and give excellent training conditions for mid-week cricket sessions. Cricket nets allow for safe practice and are more practical, whilst cricket coaching pitches are designed to help with technical improvement. Some village cricket teams still use artificial turf for match days since it requires less maintenance than a traditional cricket square.
It's Show Time! (Cricket Match Day Equipment)
Training is great, but when it comes to matching action a cricket team must be completely equipped and well-stocked, each player with his own cricket bag wheel. Additionally, the following equipment should be considered necessary by a cricket club:
Cricket scoreboard,
Cricket bats and balls (new & spare),
Cricket bails boundary ropes or flags,
Scorebook for cricket.
Sight screens, pitch rollers, pitch covers, and mowing equipment will be provided by all respectable cricket clubs. Every match requires cricket players to wear a polo t-shirt. Long-sleeved polo t-shirts, as well as a woollen jumper or vest, are sometimes worn depending on the weather. In addition, players are required to wear long white trousers.
Baseball caps, sun hats, and cricket caps are all acceptable headwear options. In order to improve traction on the playing field, players also wear spiked shoes. Cricket uniforms are often white. Limited-overs (one-day) cricket players, like those in other sports, wear clothes based on team colours in Test cricket, as is customary.
Batters are permitted to use gloves when at-bat. If the batter's hand is in contact with the bat, and the ball hits the glove instead of the bat, the hitter will be caught out. This is so because in cricket the glove is regarded as an extension of the bat.
Fielders are not permitted to use gloves when fielding the ball. They may be fined 5 penalty runs if they knowingly utilise any portion of their clothing to field the ball. Fielders are allowed to wear helmets and leg protection under their clothing if they are fielding close to the batter.
The wicket-keepers are the only fielders allowed to wear gloves and (external) leg protection because they are positioned directly behind the batter and thus have the ball delivered straight at them.