How to Choose the Right Baby Cot Bed
Healthy sleep is important for everyone but is especially crucial for babies, which is why you must ensure that they are in the best possible setting. Without a proper cot, this isn't possible. However, multiple factors must be considered when selecting a model, including size, functionality, and personal preferences.
Is it Truly Mandatory to Own a Baby Cot?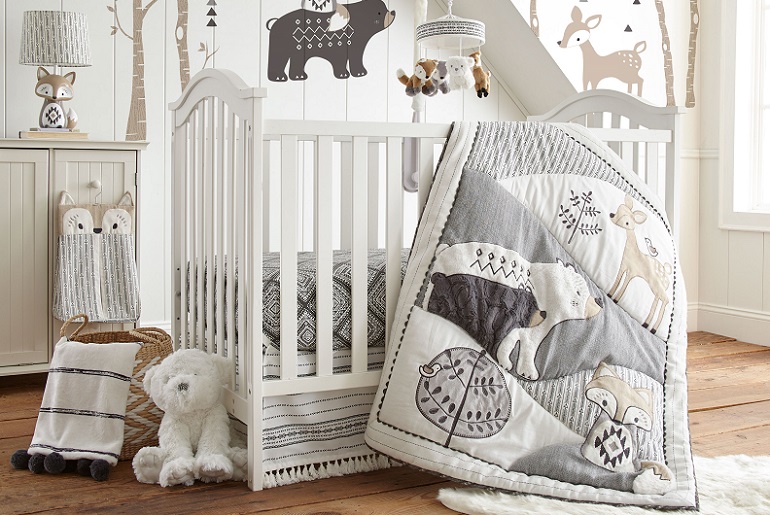 Some people may find this inquiry strange. If not in a crib, where would a baby sleep? For most parents, a small cot may appear to be an absolute necessity for a baby starter kit. Is this, however, always the case? There are numerous viewpoints on this. Many people believe that children should sleep in the same bed as their parents to ensure closeness for the children and convenience for the parents. After all, mum won't have to get out of bed to feed the baby in the middle of the night.
There are various types of baby cot bed available, such as the Moses basket. These are little baskets that mimic a pushchair carrycot and are constructed of wicker, palm leaves, felt, or plastic. They have specific handles, just like a basket, that allow you to carry them wherever you choose. However, most kits contain specific stands, which may or may not have a rocking frame. When the basket is placed on the stand, it resembles a miniature classic cot. Your infant will be able to use a Moses basket only for the first three or four months. They'll grow out of it after that.
A baby box, which is inspired by Scandinavian tradition, is another option. For example, once a baby is born in Finland, the parents receive a baby kit, which includes a cardboard box with a mattress that your infant can use as a cot up to 9 kg or 70 cm in height.
But, let's be honest, neither a Moses basket nor a baby box and especially not sleeping in the same bed as the parents can substitute a cot in the long run, even if your little one will take naps throughout the day, in which case placing them in a cot secured with the correct rungs is the best alternative. Most parents still believe that sleeping in a baby cot bed is safer for their children and find it the most convenient option on the market.
Different Types of Baby Cots
2 in 1 Baby Cot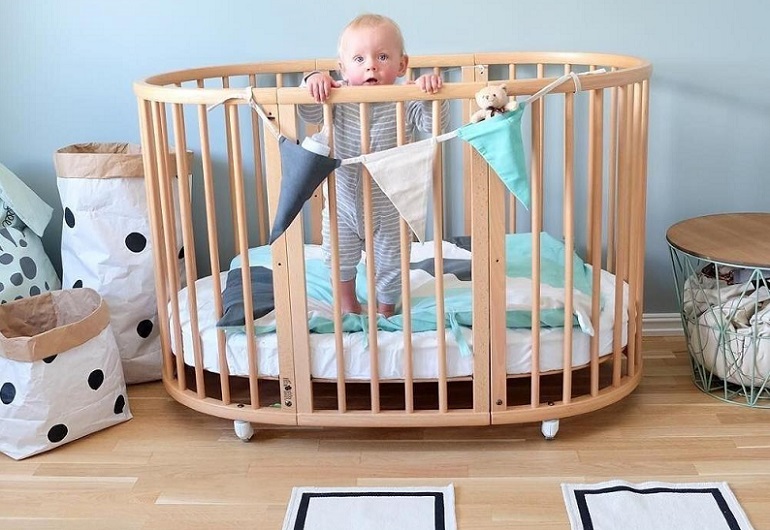 These cots are designed to bring newborns close while leaving parents comfortable by keeping their children within reach at night. Some types can be used as a regular cot during the day and then converted into a co-sleeper cot by dropping one side. This means that your baby can sleep close to you without sacrificing the benefits of sleeping in a separate bed when you slide it up to your bed on the convenient wheels and secure it with the safety straps.
Traditional Cots
Traditional baby cots are the most common pieces of baby furniture. They're often built of wood, but aluminium cots are also available. They don't usually come with wheels, but few do. The type of wood, colour, embellishments and small details all vary. When your child gets older, some versions have removable rungs that they may use to get in and out of the cot on their own. They enable you to remove one side of the mini baby cot bed and change it into a toddler bed with a little guard rail for older toddlers.
Multi-Functional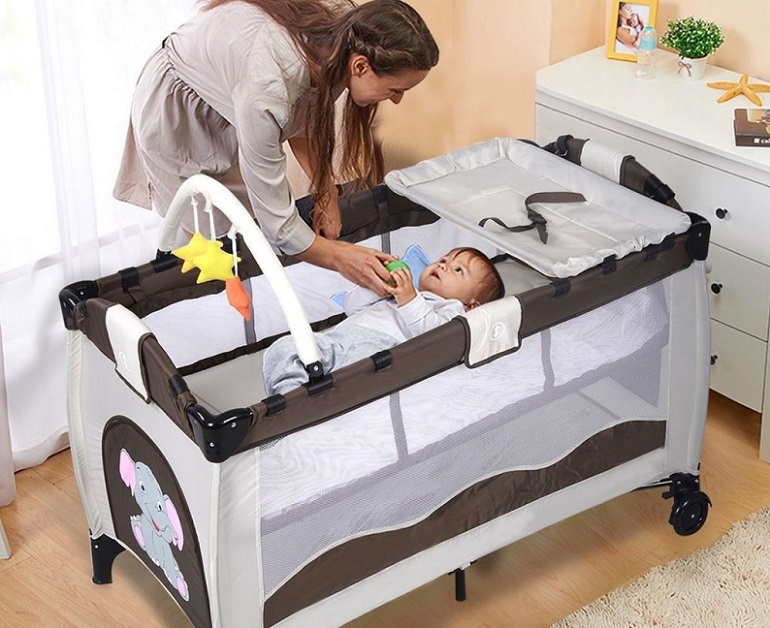 You don't have to choose between a co-sleeper cot, a standard cot, one with a playpen, or one with a changing table or dresser if you choose a multi-functional cot. There are several variations on the market, including 2-in-1, 3-in-1, 4-in-1, and 5-in-1 models. Everything is up to the manufacturer's imagination, however, be ready to pay double the price.
Travelling Baby Crib
Parents who enjoy travelling with their children will find travel cots to be highly practical and popular. They're easy to move and store because they're collapsible, lightweight, and overall durable and extremely compact. Travel cots are sometimes used daily. In this situation, make sure the base is adjustable and that you have a good-quality mattress, as the ones that come in a set aren't always sufficient.
Cots with Under-Crib Drawer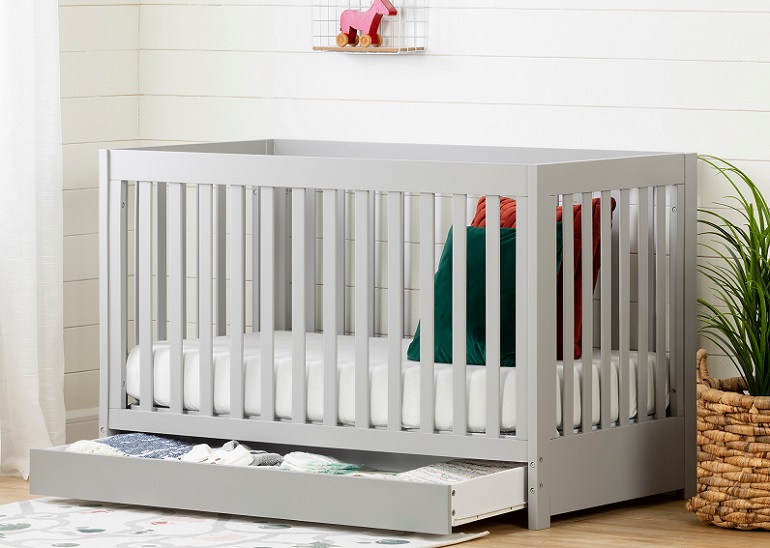 Convertible cribs and combo cribs with a drawer under the mattress are also available. The drawer is frequently divided into two equal sections, allowing for an easier organization where you can place all of the much-needed baby clothing such as baby shirts, underwear, and socks. This crib makes use of space beneath the crib that would otherwise go unused. It provides a lot of much-needed storage space, which is far preferable to space collecting dust. The majority of beds with under-crib drawers are standard in size, although some come in a smaller variant.
Portable Crib
The term "portable crib" refers to any crib that is on wheels. It is a broad category of cribs that might differ significantly from one another. Many additional characteristics, like convertibility or the ability to fold down without disassembly, are available on cribs on wheels.
Portable cribs come in both large and small sizes, with the smaller portable cribs being the most popular. In fact, most small cribs fall into this category. This is due to the fact that it is more convenient. The majority of people who choose a small one do so due to a lack of room. As a result, they require a portable crib that can be moved around their home and folded when not in use.