Camping With the Family: Steps to Choosing Sleeping Bags for Your Kids
Have you ever tried camping with kids? It can be a fun and memorable experience for the whole family. If you already have a big enough tent, you only need to get adequate sleeping bags for your kids and you're good to go. That being said, bags for toddlers and young teenagers don't have to have the top of the range sleeping bags you would use yourself – they just need to be comfortable and safe enough.
So, whether you're planning a family camping trip, or a backpacking trip with your kids — having the right sleeping bags is very important. To make sure that your camping trip is as enjoyable as possible for every member of the family, consider these steps to choosing the best sleeping bags for children.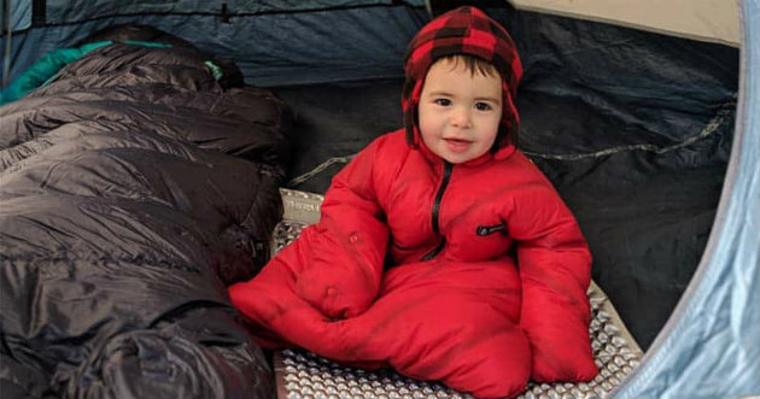 Select the Warmth Rating
Choosing the best sleeping bags for children can be tricky. Especially when it comes to choosing sleeping bags for toddlers. Several factors need to be considered to get it right.
The first thing you should do is find out what the temperature rating is for the sleeping bag you're interested in buying. The higher the temperature rating, the warmer it will be. When it comes to temperature ratings, sleeping bags for toddlers come in three main categories: warm, medium warmth and cool weather options.
The warmth rating is an indicator of the temperature at which your child will be comfortable using the sleeping bag. Warmth ratings range from -12°C up to -1°C or more depending on what model you choose. To determine which temperature rating is best for your child, you'll need to consider two factors: their age and their physical condition. Younger children are typically more sensitive to changes in temperature than adults are, so you'll want to keep this in mind when choosing a sleeping bag.
Get a Sleeping Bag That's Easy to Clean
A kid's sleeping bag will be subjected to more messes than an adult's, so it's important to choose one that can be easily cleaned. Some bags have removable liners that can be tossed in the washing machine; others have waterproof shells that can be wiped down quickly and easily.
It's also important to choose a bag made of durable materials that can withstand plenty of wear and tear. A tougher material will also hold up well if it gets wet, so even if your child spills water into their bag, they can still stay warm throughout the night. Consider lightweight options If your child is old enough, consider having them carry their gear. This will make it easier for them to move around camp when everything is packed up and ready to go.
Choose the Right Size
You need to make sure you get the right size of sleeping bag for your child. This means measuring them before you shop and getting an idea of how much room they need in the bag. If your child is small for their age, then you may find that you need to get a smaller sized bag than normal. However, if they are above average in height and girth, then you may need a bigger one than usual.
The best way to measure your child is to lie them down on the floor and measure their length from head to toe. Keep this measurement in mind when shopping online or in stores so that you can be sure that any bags will fit.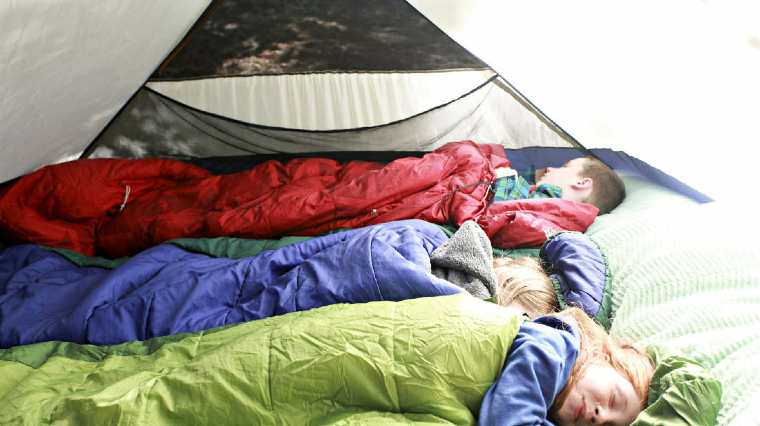 Look for a Hood
You must be wondering for what purpose is an insulated hood required. Well, if you plan to camp out in the middle of winter, you will find out exactly what kind of difference it can make. On cold nights, you can zip up your child's bag and cover him with the hood to provide additional warmth and protection.
You can also use this insulated hood as a pillow when your child is trying to sleep in a sleeping bag. The hood will provide more comfort with soft cushioning and insulation. Further, it will provide an extra layer of thickness that will make your child feel warm.
Consider the Type of Insulation
The type of insulation you choose will also affect the temperature rating of your sleeping bag, as well as how much it weighs and packs down.
Down insulation is a common choice for lightweight backpacking sleeping bags. It offers the best warmth-to-weight ratio, so you can keep your pack weight low without sacrificing comfort. Down is more expensive than synthetic insulation, but it also lasts longer if properly cared for. Synthetic insulation retains its insulating properties even when wet and costs less than down, so it's a good choice for damp climates or if you're on a budget.
Keep Your Budget In Mind
You may want to splurge for a high-end sleeping bag for your growing toddler, but keep in mind that it is likely that he or she will outgrow this sleeping bag in just one or two seasons. If you are tight on money, consider buying a less expensive sleeping bag for children instead, which can still offer all of the necessary features you want in a good kids' sleeping bag without breaking the bank.
Of course, if you plan on taking your child camping or hiking often, then it may be worth investing in a high-end sleeping bag for kids so that they grow into it instead of outgrowing it quickly.