Step into New Adventures with the Right Outdoor Clothing
Are you planning your next adventure in the Australian outback? Thinking of scaling a rock face, carving a ski slope, or bushwalking? If you love the outdoors, you know how important your apparel can be, and how it can make a difference between a fun and a miserable experience. And if you are about more serious escapades, then proper clothing can be crucial for your safety.
Outdoor recreation is a major factor in human wellness, a combination of physical, mental, and social well-being. Spending time in nature is increasingly being recognised as an important 'preventive medicine' with positive outcomes. However, these activities can present a significant strain on the body, especially the metabolic and thermoregulatory systems. To prevent serious cases of hypothermia or exposure, having a set of proper outdoor clothes is extremely important.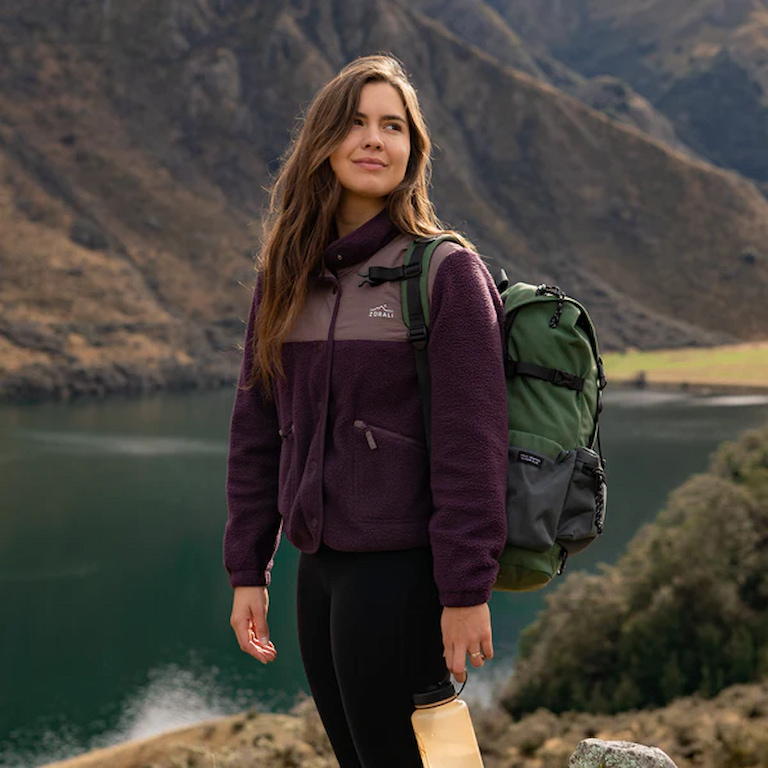 The Basics of the Layering System
When you are outdoors, conditions might change and temperatures might fluctuate, so having options to adjust is vital. Choose outdoor clothes that can be layered and worn all at once for maximum warmth or taken off for the utmost freedom and breathability.
So, what are the different types of outdoor clothing? The well-proven and longstanding concept of the layering system is based on the premises of adapting to the conditions through multiple pieces of clothing: the base layer – worn for next-to-skin comfort, the mid layer – to provide insulation, and the shell or outer layer – for protection from wind and precipitation.
Base Layer
This is the one that touches your skin like underwear and socks, T-shirts, thermals and leggings. The materials should be lightweight, and quick to dry, pulling the moisture away from your skin and spreading sweat over a large surface area. This allows better evaporative cooling and faster drying.
Synthetic fabrics like polyester and nylon are excellent for wicking moisture and drying quickly, they are fairly durable, lightweight, and affordable. Natural materials, like wool, are legendary in the hiking world as they have the ability to keep you warm even when wet.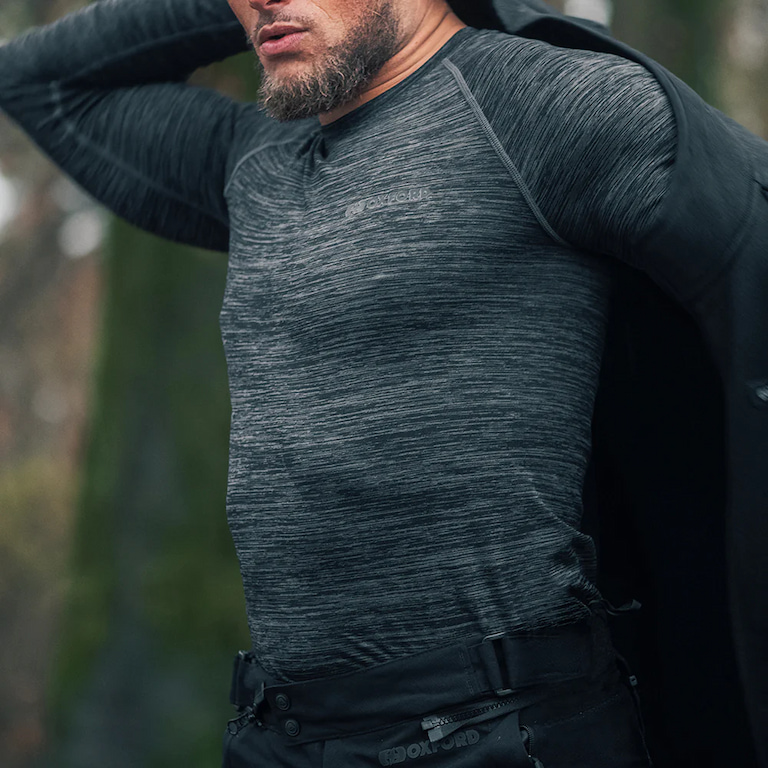 It's also excellent for thermoregulation in warm weather and has antimicrobial properties for minimal odour. Something you will appreciate on multi-day trips. The best socks for outdoor activities are the Merino wool ones. Since you will be spending a great deal of time on your feet, this is the one area to splurge on. A good pair of socks, and a backup one, will provide some cushioning and keep your feet comfortable over long miles, fending off painful blisters.
Insulating Layer
The primary role of the mid-layer is to provide good insulation. The common materials used for this layer are lightweight to heavy synthetic and natural fleece and wool. The down fibres are sandwiched between tightly woven fabrics to create trapped still air. Pullovers, vests or zip-ups, long-sleeved tops, and pants made of breathable materials will not only protect you from the elements, but also from added variables such as sun exposure, bugs, and trail conditions.
When walking through unfamiliar terrain always choose pants over shorts, even in hot weather. You can always encounter something that will scratch or irritate the skin, not to mention poisonous bites. With your legs exposed, you are more at risk, so a lighter pair for hot summer days that won't restrict your movements is a better idea. Comfortable hiking clothes will add to your experience and keep you safe.
Outer Layer
The shell layer is meant to protect you from harsh weather conditions. These garments should have a waterproof finish and zippers to vent heat. They should also simultaneously allow the transfer of water vapour, from sweat to environmental factors.
Tightly woven waterproof fabrics made from natural or synthetic fibres with microporous structures are the best options for waterproof & windproof jackets and pants. The material properties and textile structures comprising an outdoor clothing system can have an effect on human safety, comfort, and performance.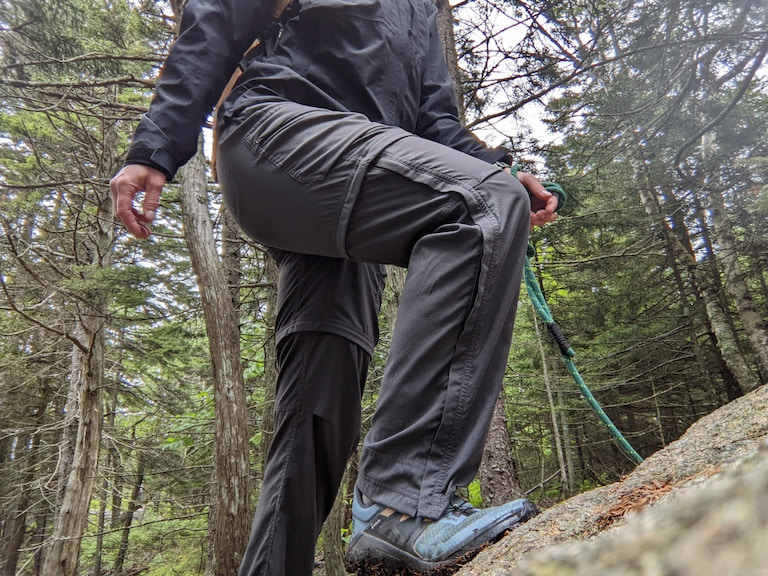 Rain jackets, windbreakers and overpants that are easy to put on and take off will protect you from strong winds and rain, and a pair of down pants can be a lifesaver in extremely cold weather. If you are mountaineering in autumn or winter, your camping apparel should include extreme weather suits as well.
Head Protection and Sunglasses
Protecting your head is equally important, especially when you are out hiking or trailing on a hot sunny day. A hat with a brim long enough to cut the sun out of your line of vision will work, and if they can cover your ears and neck all the better. Sunglasses with UV filters will protect your eyes from the bright sun and snow as well, and don't forget the sunscreen.
Gloves
Getting a good grip on rocks or tools you need is hard if not impossible when your hands are freezing. Even in warmer seasons, mornings can be chilly, so adding a pair of gloves to your outdoor wear is a good idea. These can be liner gloves, ski gloves, thermal gloves or mitts made from breathable and waterproof materials that you can choose from, depending on the season and your activities.
Final Word
All of your gear and accessories should be complementary and work together in harmony to suit the conditions. Often, this means choosing lighter, non-bulky clothing items that can easily slip over or under one another, form-fitting innerwear (underwear, base layers, hiking shirt, and pants), and looser-fitting outerwear (fleece jacket, down jacket, rain jacket/pants, etc.).
Remember to check the weather at your destination. Bear in mind that the weather conditions on your way there or in a nearby town might not be on the same level as at your hiking destination. High altitudes tend to be chillier and windier than lower spots, and therefore storms may be more likely. Prepare for the absolute worst weather you could come across – it's better to be overprepared than underprepared in scenarios like this.