Planning a Camping Adventure? Here Are 3 Steps to Choosing the Ideal Backpack
Camping is the perfect excuse to spend more time surrounded by nature, whether it's on your own or with loved ones and friends. Staying away from the hustle and bustle of city life can work wonders for one's health, like reducing the daily stress and improving the overall immunity. But, remembering nature is different from the urban comforts, it's important to take care of preparation as best we can before heading out on such an adventure.
Everything matters with the equipment you choose, even the kind of backpack you decide to accompany you on your journey considering it's the piece that can significantly boost your convenience on the way and enhance your experience altogether. What kind of backpack is best for camping?
Well, with so many options of camping backpacks of quality available at the camp gear stores and retailers, each amazing with the material as much as the features and ingenuity, it's understandable if you get overwhelmed. Be sure to read up as I'll cover the three crucial steps to tackle shopping easily.
1. Get to Know the Basic Backpack Types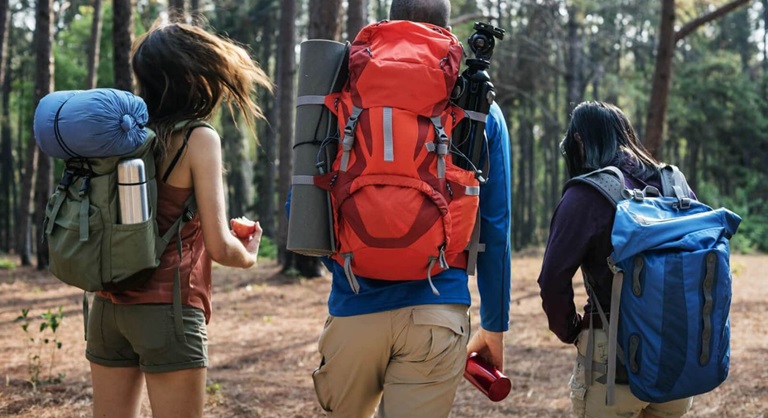 The first thing you'll notice is the sheer variety of models, and the reason behind this is the fact they're created with specific loads and activities in mind, so you can choose and use them accordingly. As such, the basic types you'll find include:
Daypacks
As their name explains, these are bags that are meant for smaller luggage and shorter trips. Their capacity usually ranges between 15 to 30 litres, and typically they can be used to carry around essentials like water and snack supplies, and some extra clothing items, as in the example of a thinner warmer layer, useful in cases when you're travelling during spring and summer times.
Overnight Backpacks
Fit for two-night trips, these camping backpacks are ideal as they come with a capacity between 30 to 50 litres. This gives you plenty of space for storing your personal items and spare clothing. However, if you plan on carrying bulkier camp equipment too, like sleep bags and mats you might have to get a bigger backpack instead.
Multi-Day Backpacks
If you plan on extending your trip to several days, then there's no doubt you'd have to get one of the roomier and sturdier 50 to 80-litre packs. You can pick a suitable capacity based on how many items you plan on carrying. If you want to fit everything, from personal items to sleeping bags, then you should get one of the bigger designs. This should be enough to get you through several days of adventure.
2. Calculate Your Trip Type, Duration, and Gear Needs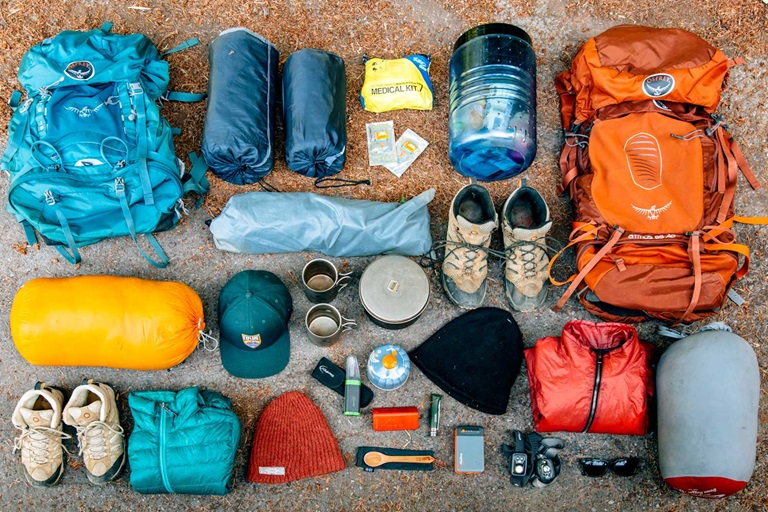 Knowing the types of backpacks available at the gear stores is one part of the shopping experience, the other is planning according to your trip type and duration. How many days you plan on spending in nature, as well as where, whether it's a more sophisticated campsite, a backcountry spot, or something in between, can all have a say in the choice of outdoor backpack you end up with.
A short trip to a site that comes with all the amenities you expect for modern civilised life can mean you should pack lightly as you won't have to carry too much of food supplies and gadgets to properly store and prepare them. All this influences the choice you make regarding the features a backpack should come with, whether it's pockets, attachment points, gear loops, compression straps, or plenty of storage compartments.
A ski adventure trip, for example, requires something more ski-specific, like a design that's equipped with a helmet mount and ski carry system as with the reliable Deuter Guide 34+ model. If possible, check the site before your trip to be certain of what's needed and what's not. Then you'd be able to make a proper list of all the essentials you require in terms of gear (the exact type and the exact number) which would help you make a better hiking backpack decision.
3. Consider Your Comfort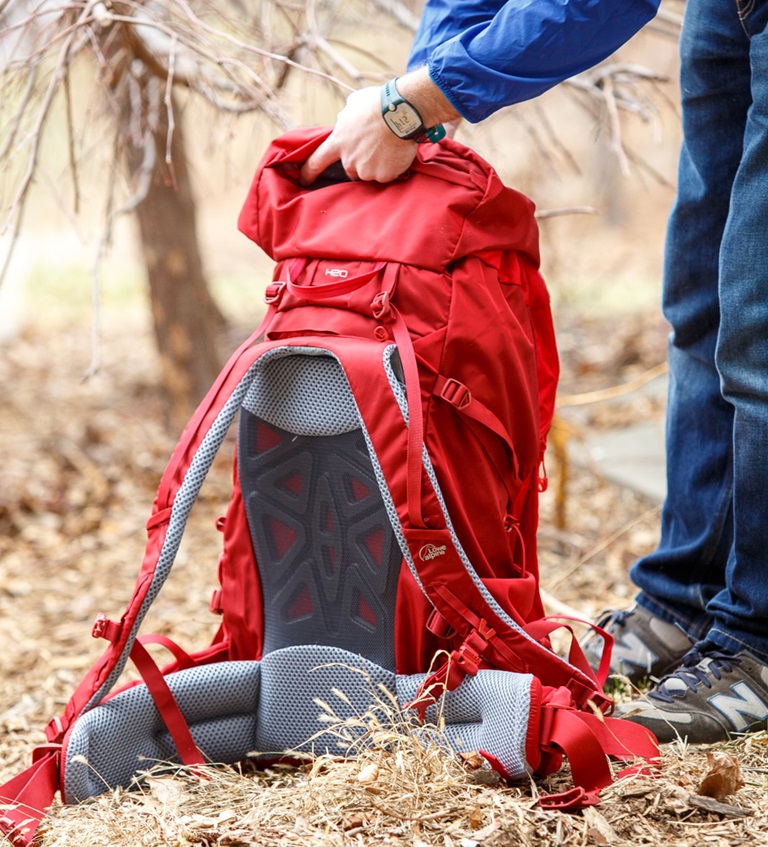 Having a pack that can store all of your camp necessities is nice and all, but it wouldn't make the adventure any better if it lacked comfort. In addition to checking basic factors like pack type, capacity, features, and of course the price and brand to get an idea of the durability and warranty, you should take it as your mission to look for a design that guarantees your utmost comfort.
This can easily be checked by the presence, or lack thereof, of padding for the shoulder straps, cushioning of the hip belt, adjustability of the sternum straps, and support of all these for even weight distribution. When a pack design comes with such details, you can be certain it won't contribute to your improper posture, or lead to painful strains and aches.
In case you're up for longer hiking trips, ventilation is also a must. The addition of ventilated back panels means you'd be able to walk without dealing with unbearable sweat and moisture buildup. This can especially be of the essence when you're out during spring or summertime, visiting hot and humid areas. Lastly, pay attention to the waterproofing and rain covers for utmost protection when the weather isn't cooperating with you.