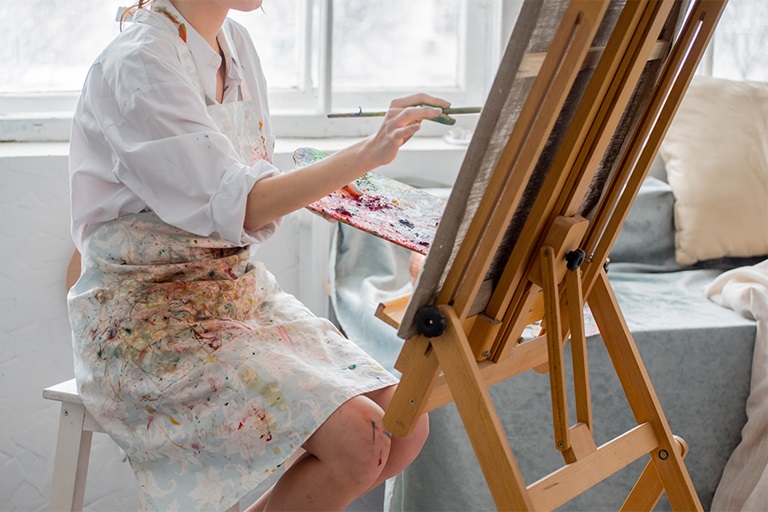 For an artist, their art studio is a haven where ideas take shape and creativity finds its purest expression. Upgrading it can greatly enhance your creative environment and workflow, ultimately increasing your productivity. Having a neat space that is well-organised, truly yours and designed in a manner that speaks to you will inspire and motivate you.
Whether you're an experienced artist or just starting, this guide can help you redefine your art studio, empowering you to reach your full potential. By following essential steps, you can transform this space into a true reflection of your artistic spirit, creating an environment where your creativity thrives.Set Clear Upgrade Goals
The first step of your art studio upgrade is to set clear and realistic goals. Assess what aspects of your studio need improvement, whether it's optimising lighting, enhancing storage, or refining the layout. Clarify your vision for a more efficient, inspiring workspace.
Setting these upgrade goals provides a roadmap, guiding your decisions and investments throughout the process. It helps prioritise enhancements and make the most of your resources. Whether aiming for increased functionality or a more personalised touch, clear objectives lay the foundation for a successful and satisfying studio transformation, ensuring each step aligns with your envisioned creative haven.