Dress for Success: Steps to Building Your Professional Wardrobe
Professional work outfits are more than just workwear: it's how you make a good impression and show that you take your job seriously. Knowing how important it is, building a professional wardrobe may seem daunting, especially when starting from scratch.
And if you've already been working in an office for some time now, you know you can always use some fresh eyes in reconsidering your professional choices and fight off decision fatigue. With that said, here are five steps to building a professional wardrobe that will hopefully ease the whole process and save you time and money.
Understand Your Company Dress Code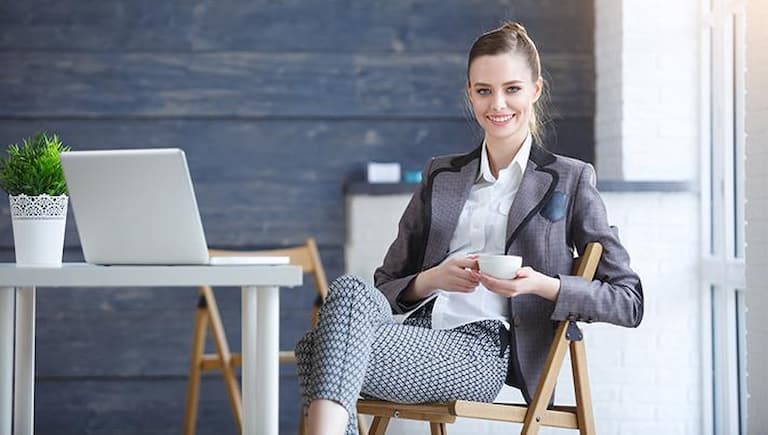 Most businesses have dress codes, especially those that meet directly with clients and other professionals. When all employees follow their company's dress code, it makes a good impression on other professionals. As an employee, you must dress appropriately for work to represent your company well.
Before your first day at work, it can be helpful to know the dress code. It won't only allow you to dress accordingly and show yourself a good fit for the company, but it'll also help you stock your professional wardrobe with comfortable women's business wear that match the dress code. But how can you know?
It's not uncommon for recruiters or hiring managers to mention a specific dress code as soon as you get the job. If that hasn't happened, they may have forgotten. So, don't be afraid to ask.
It may happen that you won't get specific guidelines. Instead, they might tell you the dress code, leaving you responsible for knowing what that means. What are the 4 basic types of workplace attire? The four most common workplace dress codes are business formal, business professional, business casual and casual. Therefore, make sure you do your research and dress appropriately.
Make a Set of Business Wear Essentials
Every professional wardrobe should contain a set of essentials used on rotation. These are the go-to items in your closet, including simple pieces you can easily dress up with accessories. From simple blouses and trousers to a tailored blazer paired with a crisp white shirt, nailing the basics is key to always looking put together.
Whether you shop online or in-store, it's best to consider buying from stores that specialise in manufacturing high-quality business attire for women as they sell pieces designed with the corporate working women in mind. That way ensures buying items you'll keep with you for a while. What are some of the women's business wear essentials?
Business formal and professional codes require traditional office wear for women, not leaving you with much room to improvise: a pantsuit or a skirt suit in neutral colours combined with several crisp-lined tops like blouses and corporate shirts.
For business casual and casual, you can add colours, styles and textures, from shirts and blouses with a more relaxed fit to chino pants, asymmetrical skirts and maxi dresses. Just remember: the most versatile pieces are also the most essential ones.
Layer Up the Look with Statement Pieces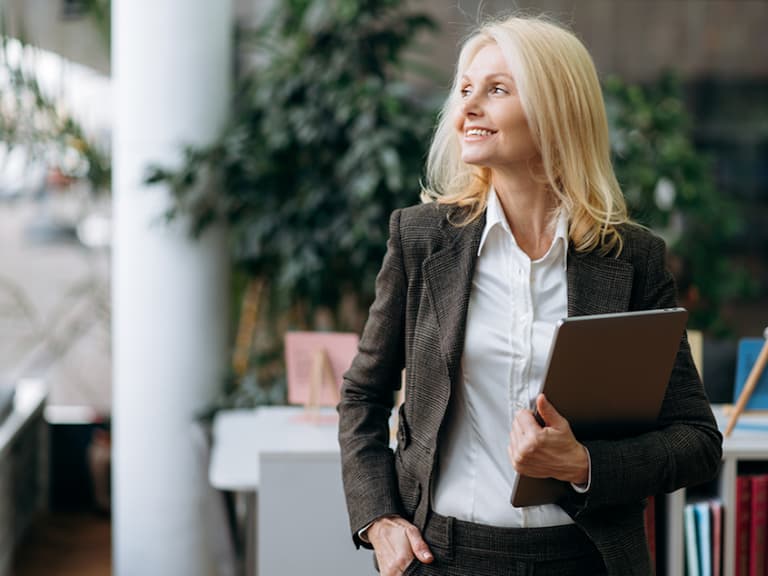 Now that you've established the essential parts of your professional style, try to include statement-making elements to make your appearance stand out.
A business outfit with a blazer creates an elegant balance of modern and timeless style. A slim-fit blazer with long or ¾ sleeves can give your waist a nice line. Another great option, especially for colder months, is a knit jacket; it'll make you warm and comfortable without compromising the formality.
While dress code is crucial for building your professional wardrobe, so is making your look your own. Choose clothing items that embody your working professional's identity. Although there's nothing wrong with mimicking the style of your co-workers, embrace being different by wearing office clothes that make you happy, not losing yourself in the process.
Pay Attention to Your Accessories
There aren't many things vibing girl boss like carefully chosen business accessories, such as eye-catching earrings or a distinctive belt. Fun purses, patterned ties, pastel socks, and even a statement laptop case are accessories that will undoubtedly enhance your professional appearance and make you stand out from the crowd.
Have fun stocking your closet with the statement accessories that suit you and your style the best. What a little extra colour and wacky patterns can do for your overall look may surprise you.
Don't Forget the Shoes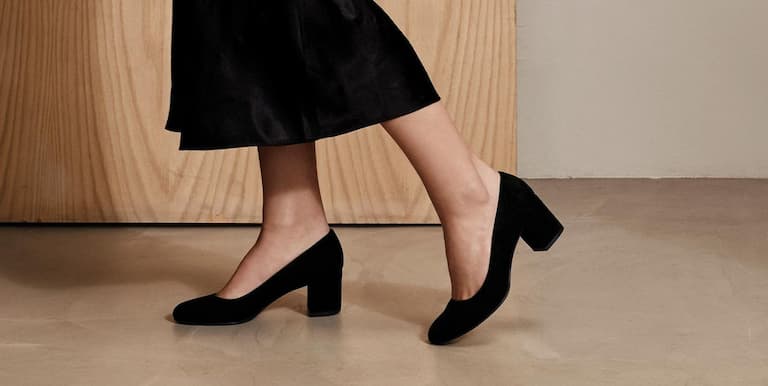 What shoes can women wear to the office? Spending all day at the office means your shoes must be comfortable in the first place. No matter how formal or informal your office is, it's possible finding shoes that are suitable for the dress code, stylish and comfortable all at the same time.
Pumps in neutral colours like black, nude and grey are most women's go-to options, while patterned heels and classy slingbacks are other popular choices for any dress code. If you're on the casual business side, though, you can choose from sandals, boots and loafers too.
For a stylish winter or fall work outfit, combine ankle booties with wide-leg pants and a turtleneck, or chino pants and a wrap top. Finish the look with a jacket. Black pointee loafers look great with cropped trousers and a trench coat, while black pumps look amazing with Ponte pants and a blazer over a sweater. For business casual, consider bright-coloured or patterned day heels with a shirtdress. It doesn't get business fancier than that.