Step up Your Hunting Game: Hunting Gear Checklist to make your Trip a Success
Hunting isn't for everyone. It's an activity that requires precision, tranquillity and focus. Hunters oftentimes release their built-up stress and anxiety while hunting and get an incredible adrenaline rush that can't be replaced by anything else. 
Over the last few years, we've learned that anything can happen and we need to be prepared for the worst possible scenario. So, learning how to shoot can't be that bad. You'll need the basic equipment, and of course, someone to show you how to use it properly.
What Gear Do Hunters Use?
Depending on the game you're targeting, the equipment will be different. But even so, there are some basics that all hunters need to get from a well-supplied hunting gear shop.
Hunting Clothes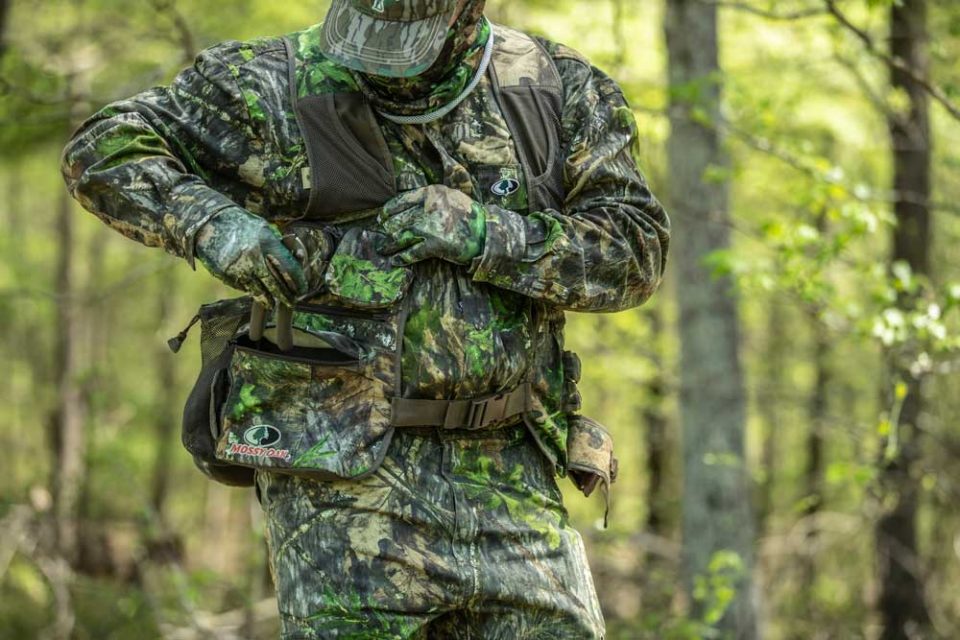 Hunting clothes often get overlooked by beginners. Sometimes they don't understand the importance of being comfortable, camouflaged and protected. You'll sometimes find yourself in harsh weather conditions that involve snow, rain or high temperatures, and your clothes will keep you safe from getting wet or extremely sweaty.
Nowadays, every modern hunting gear shop has the essentials you'll need for your hunting adventures. Instead of taking a huge gown coat, make sure you layer your clothing. This way you can easily adapt to the changing temperatures any time of the year.
The base layer, or underwear, should be moisture-wicking, stretchable and needs to keep you comfortable. The next item should keep you warm. When you're waiting for the game to come out, you'll be sitting on wet surfaces and the wind can be a problem. 
That's why you should grab one or two layers of merino wool or fleece. Instead of pants, you can go with overalls that are better at protecting your back. The final clothing piece should be both windproof and waterproof. You don't want to sit completely wet for several hours. All of these layers should be complemented with suitable socks, hats and gloves.
Think about the environment and the time of the year you'll be going hunting. This is key when you choose the camouflage pattern. Its shades need to be similar to the nature you'll be in, brownish, greenish or even white for those special trips. Even though shops sell patterned underwear, not all of your clothes need to be patterned. 
The coat and the pants should be your priority. Your boots, gloves and hat should complement that pattern and not stand out with bright colours. Another important feature is the material. The crucial thing is its noise level. Make sure you buy something quiet. Avoid shiny plastic fibres and always walk around the store so you can hear the material is silent.
Binoculars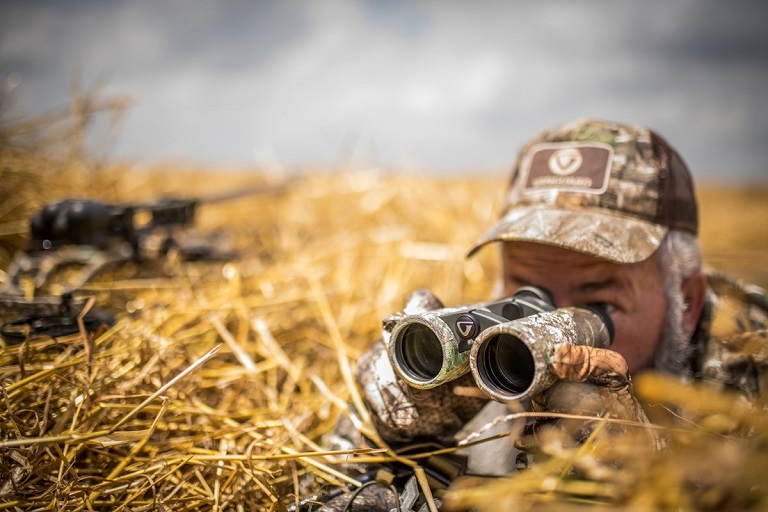 Good binoculars should give you a clear image of what you're looking at no matter if you're 100 or 1000 meters away from your target. They shouldn't fog easily and cause aches in your eyes. Their focus should be on point so you won't have to turn the focal knob every time the target moves a few steps. Hunting binoculars are measured with two numbers separated by an x (8×32, 10×40). 
The first number marks the magnification and the second refers to the objective diameter. If the first number is 8 that means that your view will be 8 times closer to the target. How many time you want to magnify depends on your preferences and the hunting terrain. The objective diameter focuses on the sharpness of the image. The higher the number the better the sharpness.
There are 2 types of prisms you can find in binoculars. The first one is a roof prism that has two straight barrels. They're lighter, easy to hold and narrower. Oftentimes they can withstand water and harsh conditions. The second one is Porro prisms and the barrels go beyond the eyepiece. 
They're more old-school and give out a brighter image. Having an external coat on your binoculars will provide a better and non-slippery grip, which is always a good idea. 
The binocular harnesses are a great feature to have. A lot of people use the regular neck strap, but others turn to chest carriers that keep your binoculars close to you and don't let them bounce around. If you want more stability get a tripod. This won't let the binoculars shake and you'll have a clear view every time you take a peak.
Multi-Tool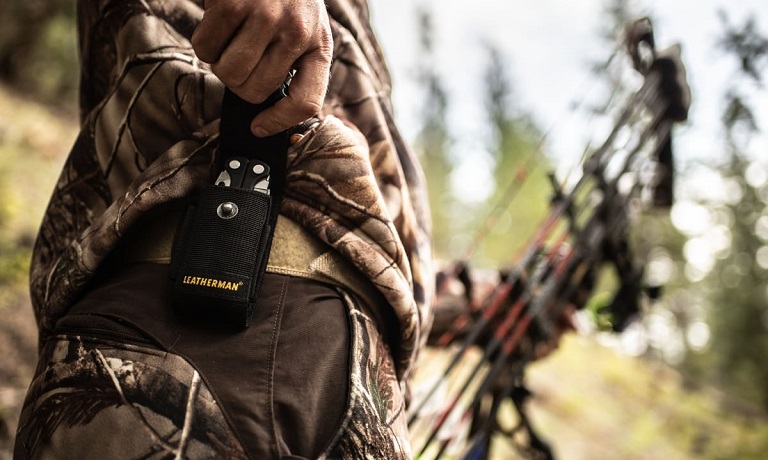 Multi-tools can be very practical when you're going hunting. They can also come in handy when you're going camping, backpacking, hiking or even at home and around the car. Bringing real-sized tools can be exhausting, and this multi-tool will replace anything you need. 
Of course, you want to have minimum baggage and you won't even know these pocket-sized tools are even with you. You can find them in any hunting gear store and can have many tool combinations.
Figure out what you need the most and you'll be able to choose the best one for you. You'll sure need a can opener, scissors and a blade, and any additional tools will surely come in handy. When it comes to materials, almost all multi-tools are made from stainless steel and can have bare handles or plastic or nylon scales. 
You can also find titanium ones, but they're not that common. Your multi-tool should be light and easily portable. You should be able to carry it in your pocket or have it strapped on your keychain or belt.
Knowing where you'll be going is crucial, especially if you're visiting those grounds for the first time. You should have some type of navigation to take you around. Topographical maps are great to notice all of the ups and downs of the terrain before you. Using the 1:20,000 scale is the best option. 
Their one downside is that they can get overcrowded with a lot of details sometimes and you might lose some important information. Using GPS can be a faster and simpler way to move around. They'll give a very detailed topographical map and some even have the ability to let you know whose lands you're on. After using it, you can easily store it away with your hunting gear.
First Aid Kit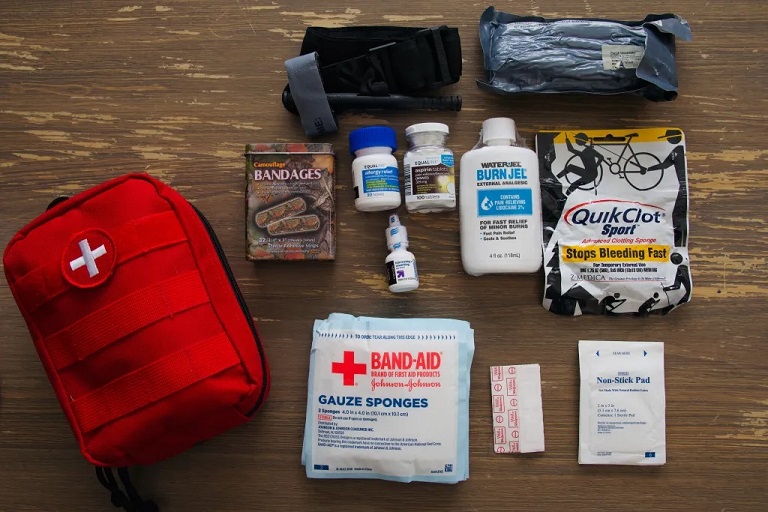 Besides having one at the house, bringing a first aid kit with you while hunting can be a lifesaver in some situations. Walking around the woods and kneeling and sitting around bushes and trees has a lot of potential dangers. 
Various wild animals, uncharted territories, dangerous slopes and holes can all hurt you and with the kit, you know you have a friend that will keep you alive until the emergency response team arrives. Think about how many people will go with you and pack according to that number. Make sure that everyone knows where the kit is and how to use it.