Tennis Court Essentials 101: A Guide to Tennis Nets
The green court with the recognizable net draped across the centre is probably the first image that comes to mind when you think of tennis.
However, it can be overwhelming to choose from all the different types of tennis nets from the many manufacturers, whether you're looking for something enjoyable to play in the garden, have your very own tennis court at home, run a tennis club, or are looking to hone your students' skills further as a PE school teacher.
Unless you simply want to replace your current net with the same one, the following guidelines might give you a hand in making the right purchase and having a fun time playing.
Factors to Consider When Buying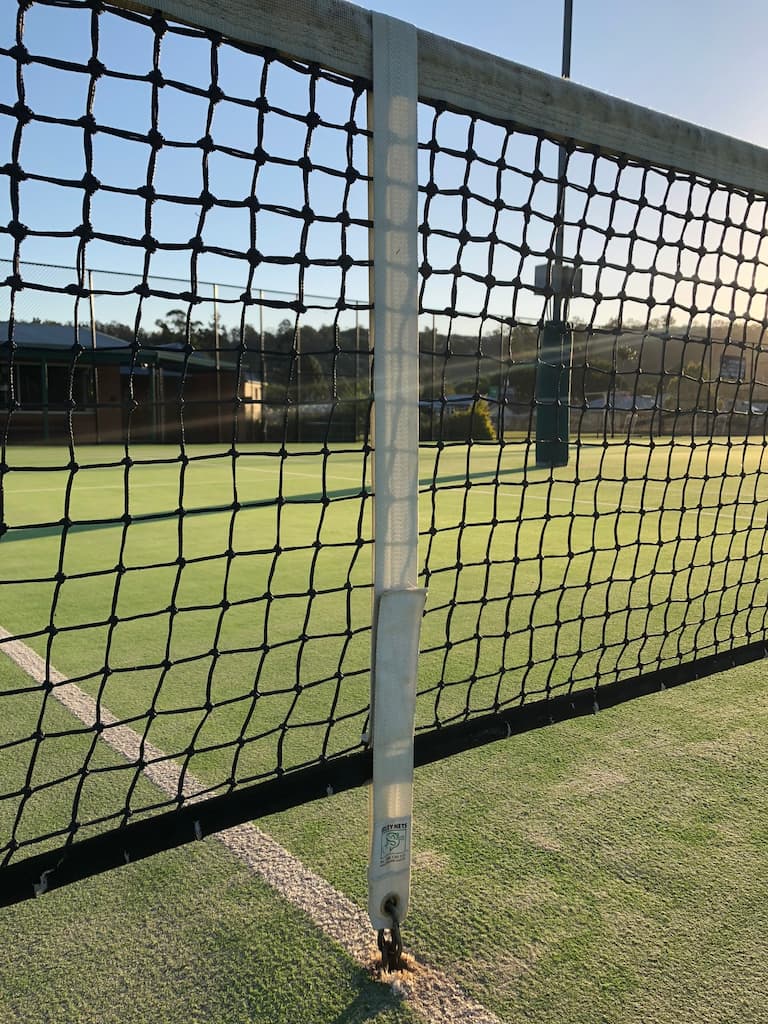 Given their significance to the game, strong and durable tennis court nets are an essential piece of equipment! However, not all nets are created equal and not all brands utilize the same method of production. So, keep in mind the following buying factors when purchasing.
Net's Anatomy
Possessing some basic knowledge of the tennis net's anatomy might make the selection process more straightforward. Generally, tennis court nets are constructed of four parts: the body, the headband, the side and bottom bands and the net cable.
The body is the main section of the net. It's usually made of polyethylene and polyester because these materials are resistant to fading from UV radiation and other weathering. The measurement of the body is the thickness of the net cord expressed in millimetres.
The lifespan of the net should increase with the cable thickness. The tennis court nets for sale are typically constructed from 2.5 mm to 3.5 mm net cable. Since the apex of the net receives the most abuse and wear and tear to extend its life, some nets come with an additional layer of the net body at the upper 4, 6, or 7 rows.
On the other hand, tennis headbands are commonly made of vinyl or polyester materials. All tennis courts, particularly clay courts, benefit from using vinyl headbands because they are simple to clean.
For soft courts, however, a polyester headband is not advised because it is difficult to clean algae and mildew from polyester and it can become filthy from the clay. When it comes to side and bottom bands, the most important factor to think of is the stitching.
There should be at least two layers of polyester stitching on the side and bottom bands. Last but not least, the net cable needs to be 47′ long and coated in vinyl. However, most cables have 5/32″ to 14″ loops at both extremities and a breaking strength of 2,600 lbs.
Purpose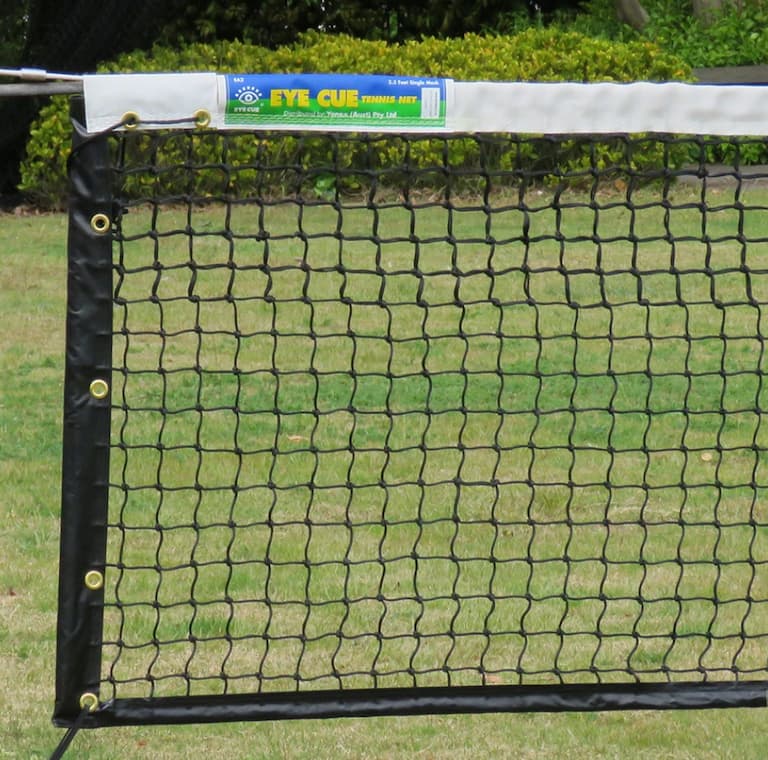 No matter the purpose, choosing a net that best meets your requirements will usually come down to quality, specification, and price. Therefore, a mini net with 10ft, 20ft and 30ft measurements will be your best buy for playing garden tennis.
The best part about these types of nets is that they can be easily transformed from tennis to badminton nets to give your youngsters or the whole family hours of sporting fun in the comfort of your garden. Serious tennis players should, however, invest in a more serious 2.5-millimetre option especially those with private tennis fields or coaches and tutors who specialize in one-on-one instruction.
This net is perfect for home courts where you can play tennis with family and friends or for training sessions with a personal trainer because it is made to comply with official single net rules. It's also an excellent choice for introducing newcomers to the sport.
Sports centres and schools, on the other hand, should opt for professional 2 millimetres nets since these alternatives are normally convenient to be quickly and effectively moved when needed. Being made for busy locations that attract a variety of users, these nets should have a longer lifespan.
The best and most serious nets are used in tennis clubs and LTA venues. These facilities where there's serious tennis have 3.5 millimetres nets completed with indestructible double top twine. A standard headband, or the Wimbledon tennis net headband which has been upgraded and treated for maximum ultra-white visibility and better durability, are both options.
The Quality and Durability Factor
Just like with all tennis gear and accessories, quality and durability are the two most important factors to consider when buying a tennis court net as well. After all, who wants to invest in a new net every year or two?
For many people, the net's quality is determined by the yarn's thickness. But this comparison is challenging at best and misleading at worst since there is no recognized industry standard for gauging yarn diameter, and on top of that measuring each brand directly results in a wide range of diameters.
So, an essential consideration when talking about the diameter of net yarn is whether it is a solid core yarn or a non-core yarn. Since solid-core yarns are more durable and exhibit less stretch than non-core yarns, they appear and last longer. Durability results in more attractive nets. To create symmetry and prevent fraying, think of vinyl headbands and wider, non-glare sidebands that are rolled under and stitched.
Smaller mesh sizes and tight, heat-set knots, on the other hand, are features of net structures that reduce slippage. Wider bottom bands are often turned under and stitched onto models, whereas the unique flexi-loop on the wire makes installation easier and increases cable life.