Reasons to Buy Toyota Kluger Protective Accessories: Most Popular Accessories
Protective accessories for your Toyota Kluger can go a long way in preventing minor and major damages that occur naturally or from accidents. This is especially true if you live in the more rural parts of Australia or frequently take your Kluger off the beaten trail, or journeys across the outback. The Australian outback is notorious for being unfriendly, and as people all over the world know, everything is trying to get to you. Protective Toyota Kluger Aftermarket Accessories can keep your vehicle looking brand new, and prolong its longevity. 

That being said, by protecting your vehicle with these accessories, you save time and money on repairs in the long run. Even if your Kluger is insured, we all know how tedious dealing with insurance companies can be. And believe it or not, protective Toyota Kluger Aftermarket Accessories don't have to cost a fortune, and you can start building the "shield" around your Kluger one accessory at a time. Without further ado, here are the most popular protective Toyota Kluger accessories.
Car Covers
While a car cover won't protect your Kluger when on the road, it will protect it when parked outside your home. A quality car cover will prevent dirt, hailstorms and even pesky bugs from going all over and inside your Kluger. There are different types of covers, including indoor and outdoor ones. Indoor covers are meant for use in covered spaces like garages, and they're typically lightweight since their purpose is to mainly protect from dust. Outdoor covers, on the other hand, are sturdier, as they have to protect from the elements, including UV rays, which can wear down your interior. 

To ensure the quality of the cover, make sure you buy an all-weather model that's made from polypropylene film layers, or something similar to that, so you can have peace of mind knowing your car is protected against water, dirt and wind.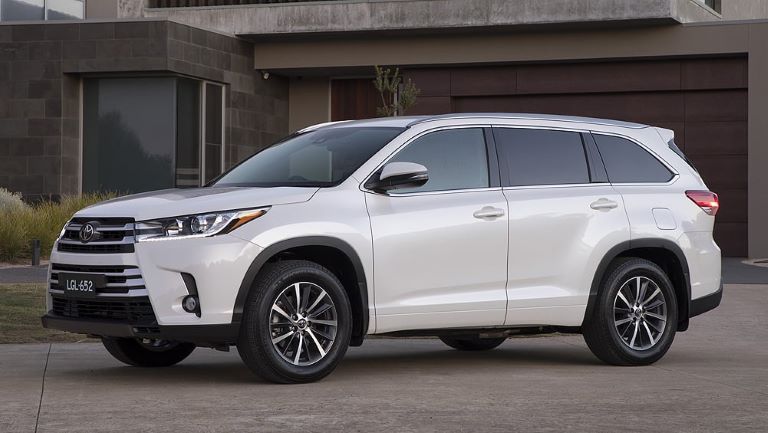 Bonnet Protectors and Weathershields
Bonnet protectors can be invaluable accessories for the front end of your vehicle. They're generally made to fit your model and make perfect, so you don't get reduced aerodynamics or visibility. If anything comes flying your way, it will go upwards rather than towards you. Furthermore, a bonnet protector can enhance your car's look. Most bonnet protectors are made of film, with vinyl padding underneath, and they're very easy to install.

Weathershields, on the other hand, are installed on the front top edge of your windows. They deflect air, rain and incoming debris away from the insides of your cabin. As a result, you can ride with your windows open, regardless of the weather. This, in turn, will allow you to save petrol, as you won't have to use your air-con, even if it's the middle of summer. Weathershields are also easy to install, and they're generally attached using double-sided adhesive. All you have to do is peel the cover and stick them on. Just like bonnet protects, weathershields are made to fit specific vehicle model and makes for a seamless fit.
Floor Mats
Floor mats are car interior accessories that prevent floor or carpet damage. They're quite affordable, yet provide invaluable protection for your Kluger. Like most other accessories in this list, they can be made to fit your specific model and make to ensure a proper fit, which can be important, especially for the areas around the pedals. Floor mats are generally made of rubber, and they're very easy to clean. 
Bull Bars
These are the most expensive accessories on this list. However, they provide invaluable protection for the entire front end of your Kluger. Bull bars are available in a wide range of shapes and sizes, and they can be made using various materials. Most quality bull bars, however, are made of either stainless or aluminised steel.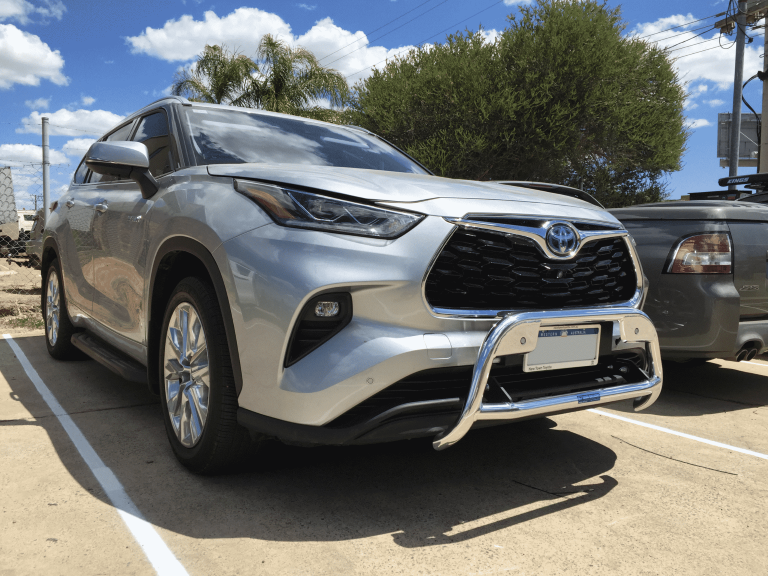 Stainless steel bull bars are the most durable ones on the market, and they'll protect your vehicle from virtually anything. They're typically used by hardcore off-roaders and outback travellers, where the chances of hitting a kangaroo are considerable. The downside to stainless steel bull bars is that they're heavy, and can negatively impact your fuel economy. On the other hand, aluminised steel bull bars are lighter, but they don't offer the same type of protection as stainless steel bull bars. However, they still offer sufficient protection in most cases.

Besides protection, bull bars offer a range of other benefits, such as serving as a mounting platform for other off-road accessories, including extra driving lights, a winch, and even a UHF antenna. You can also attach straps or a cable to pull yourself, or another vehicle out of a sticky situation. That being said, it's easy to see why bull bars are considered the "king" off-road accessories by many seasoned off-roaders. However, make sure the bull bar you choose is ADR compliant, as that is necessary to make it roadworthy.