3 Steps to Making a Grand Entrance with a Hallway Table
Regardless of whether we are aware of it or not, people form impressions about us based on our appearance and body language. It doesn't necessarily have to mean they are greatly agreeable ones (no matter how much we'd like that), but luckily it's something we can work on, like starting off with visiting the shop with clothes that most speak of us and can help us express our personality in the right manner or paying a trip to the hairdresser's for a new hairdo. Since the connection with our homes is a rather deep one, everything about them is associated with who we are so in this aspect, people can get impressions about us based on our homes as much as on the clothing style we have.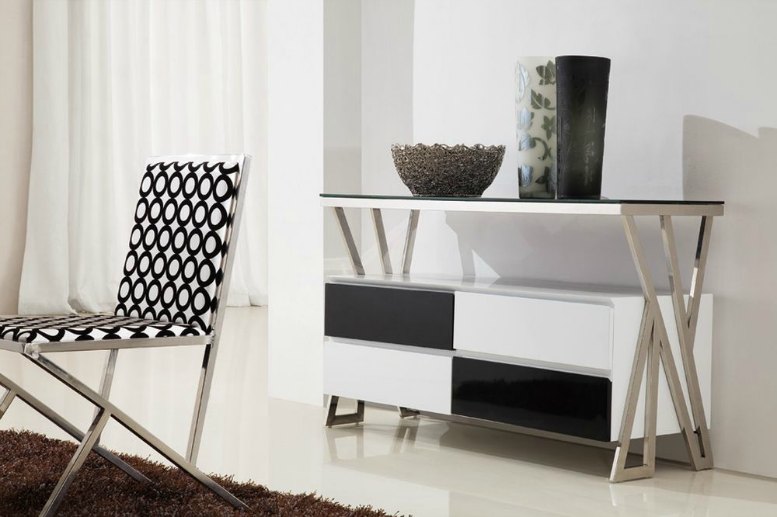 Along with the exterior appearance, just a step inside a home can be enough to give off a sense of the persona of the owner. They don't call it the grand entry for nothing, thus when you decide to add a few changes to your interior, make sure they also include the hallway. It's quite a common sight to see foyers with a pile of shoes, coats and umbrellas which could speak volumes of a person who prefers mess. Luckily, you don't have to be a designer or hire one to be able to transform your home into a welcoming place. You can create big changes with the right piece of furniture and this is where hallway tables can help you. With so many different models available for sale, you will easily find the hallway table that matches your taste. Once you do, you can use it to have fun with your interior by choosing varieties of decorations. We've come up with three steps to inspire you and make the designing process all the more appealing.
Considering the table gets a rather focal point, it's the object people would immediately notice upon crossing your doorstep. You can make the aesthetics give off a calm and modern vibe by choosing to use the beauty of symmetry as your base, making sure you opt for a sleek and sophisticated hallway table. Using nature as decoration always livens up the space, so picking some matching flowers and vases is highly recommended on the account that you place them aligned. If you go for asymmetry in the end, at least have in mind to create some balance with items in a variety of sizes rather than the same.
Style doesn't have to compromise functionality; just because this table is used to make a styling point it doesn't mean it can't be used for storage (like the keys you so often misplace) and collecting mail. This is possible by finding the adequate decorative baskets. Don't forget the space below the table as well, which could be the perfect spot for the basket of a pet or a little library.
The wall surrounding the table is another key transformational element that can be used for art, such as hanging paintings in different sizes, decorative plates, hanging plants, as well as mirrors. If your hallway is small, mirrors can visually broaden the space. Colour is also an ally that you can have in your favour by turning that wall as an accent one with vivid colours or vibrant wallpapers. The more colourful the wall, the less colour and items you will have to use with the table decoration.