The Art of Accessorising: 3 Steps to Decorate Your Home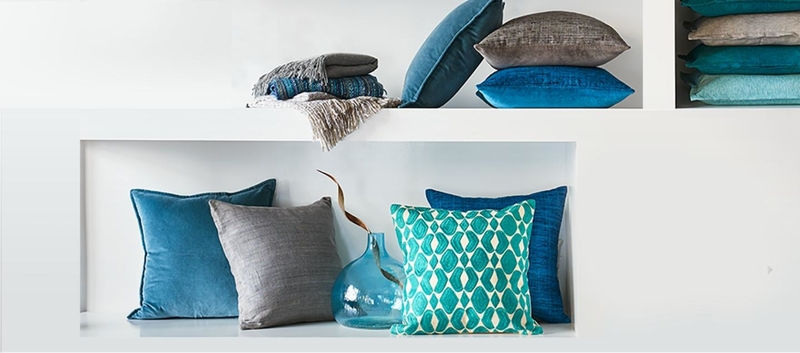 Changing our whereabouts is something we both enjoy and fear at the same time. The prospect of starting anew with a blank canvas that you yourself have the power to paint on is surely motivating. But on the other hand, having so much responsibility can be a tricky thing. What if you end up not liking what you've created? Or what if you're like most of us, on a tight budget and don't know what are the home décor accessories to invest in? To help you get started, here are a few steps you can take to tastefully decorate your place without having to spend a fortune.
Resist the Urge to Overcrowd
Excited to be moving in a new place, people will often completely accessorise it with one exhilarating shopping trip. However, it's much better to live with your home a bit in order to better understand the space and get inspired from it. Shop for all the staple furniture first, and only than start to gradually decorate it. This will give you the chance to discover an interior theme. Even if you already have in mind the style you'd like to capture consider this – Every theme is beautiful on its own as long as it's in the appropriate amounts. Recently, the Cape Cod theme is one very popular request. I bet you've already seen it least a couple of times so you know the basics. The usual blue and white nautical palette in small amounts captured on your pillows, artwork with sailor motifs and materials that capture the coastal vibe such as rattan will capture the effect without the room becoming a cliché.
Know Where to Save and Where to Spend
Consider the wear and tear aspect and don't blow your money on toss pillows or décor that you will have to replace after a season or two. However, feel free to splurge on bigger-ticket home décor accessories such as a large area rug, or an original art piece. Investment pieces like that can be the little black dress of your interior design look, the foundation you will use to built on. Later, you can use affordable and replaceable items such as a throw blanket for your sofa, some candles as coffee table décor, and other charming home décor accessories to pull the look together.
Anchor the Room's Design with a Focal Point
In every story, there are leading characters and supporting roles. And the same holds for your interior design story. Choose a few home decor accessories that will be impressive enough to capture the spotlight, while the rest of the décor should be toned down as to not overwhelm the space. For instance, a good dramatic point can be a bold art piece above the mantel in the living room, a large wall clock, an impressive antique vase, or perhaps a luscious Persian rug. Whatever piece you choose, note that it should be according to the tone of the room. A relaxed Hamptons style room can be reaffirmed by a décor piece such as an anchor or a frame made out of sea shells and rope, whereas a painting of a lavender field will look lovely in a charming French cottage style living room.