Beyond Aesthetics – Steps to Finding the Ideal Work Boots
If there's one piece of protective gear that you can't be without once you clock in, it's a pair of high-quality work boots. They're of great importance to have no matter what industry you're working in. The right pair of work boots will keep you safe from whatever the job throws at you and will help make sure that you stay comfortable during your workday. However, not all work shoes are made the same. There are many different types of work boots with different features to suit different needs and styles.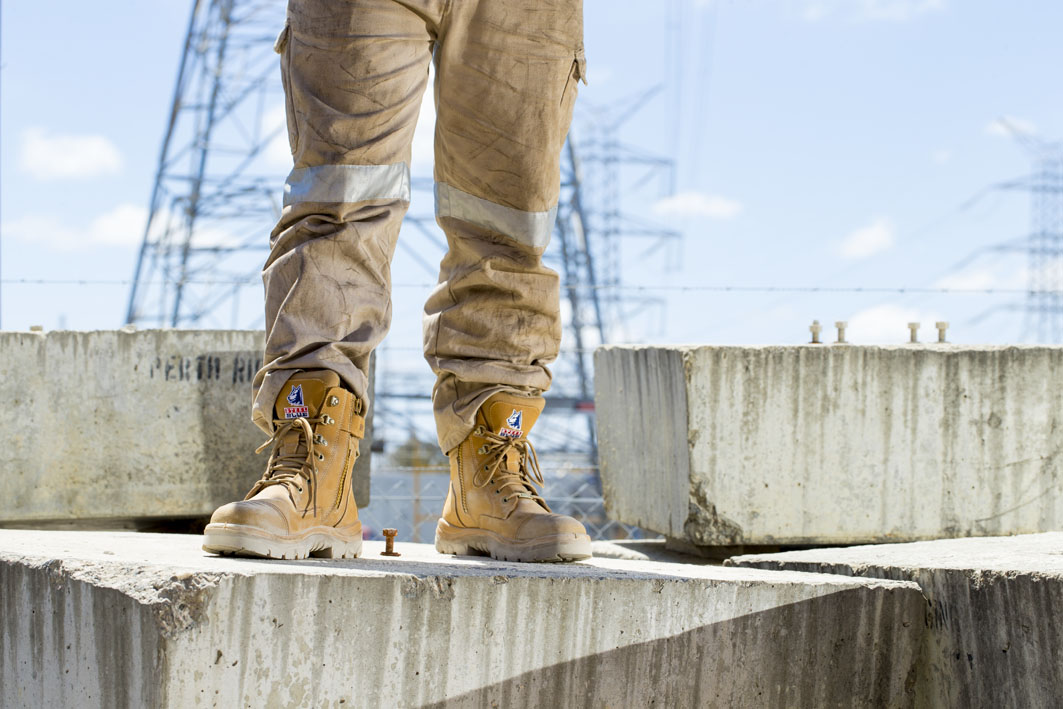 They are usually crafted by very durable materials in order to protect your feet all while ensuring breathability and comfort. Factory workers, construction workers, railway workers and similar are all required to wear protective footwear on the job, however, each profession requires the boots to have different features suitable for the work that is being done. Although some are universal, there are many other features that are added to protect the user against potential threats that are exclusive to their job.
Safety Toes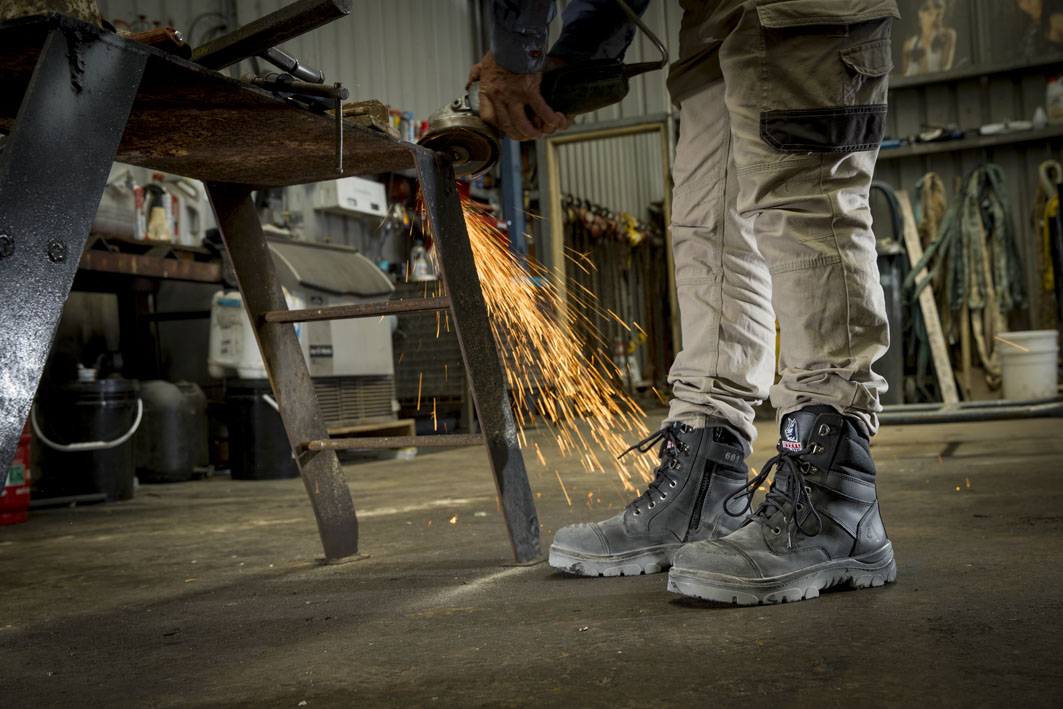 Probably the most common protective feature in nearly all safety work boots is the steel toes. When performing any job that requires working around heavy machinery or loading and unloading heavy materials, workers should wear boots with this feature. Safety toes are essentially metal castings on the front of the boots – they cover your toes and a bit of your foot. When buying, it is recommended that you get a pair that is a number or two bigger than your normal shoe size. Depending on the shape of your feet, the protective metal can rub against your toes and cause discomfort and eventually – pain. At first, you might feel like you are wearing clown shoes but that is better than severely injuring yourself.
Zip Side Work Boots

This type is designed to be very convenient to put on and very easy to take off. When you first put on zip side work boots on, zip up the zipper on the side and pull up the laces until you feel comfortable in them. You can leave your laces to be tied at all times and to take them off or put them on you can simply unzip them for more convenient access. Working shoes, in general, take longer to put on than regular boots, they have longer laces and need to be tight and secure on your feet. Many workers prefer wearing zip side work boots because they don't have to waste too much time on them – they can easily take their zip side work boots off during lunch breaks and slip into their regular shoes to rest their feet a bit.
Metatarsal Guards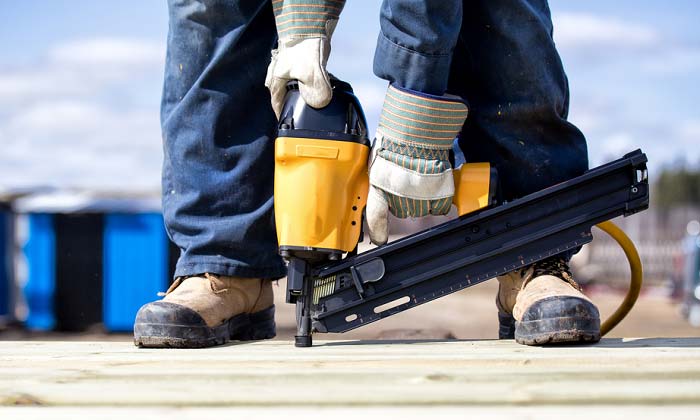 Metatarsal guards are essentially an extension of the steel-toed boot – they fall over the top of the foot – from the toes up to the ankle. They are designed for extra protection in work environments where there is a constant threat of heavy objects falling on your feet. They cover the area of your foot where the laces are. They are placed on the toes and then folded over the foot and tied securely at the top of the laces. They are usually made from metal and there are some versions made from a durable and quality impact-resistant plastic.
Soles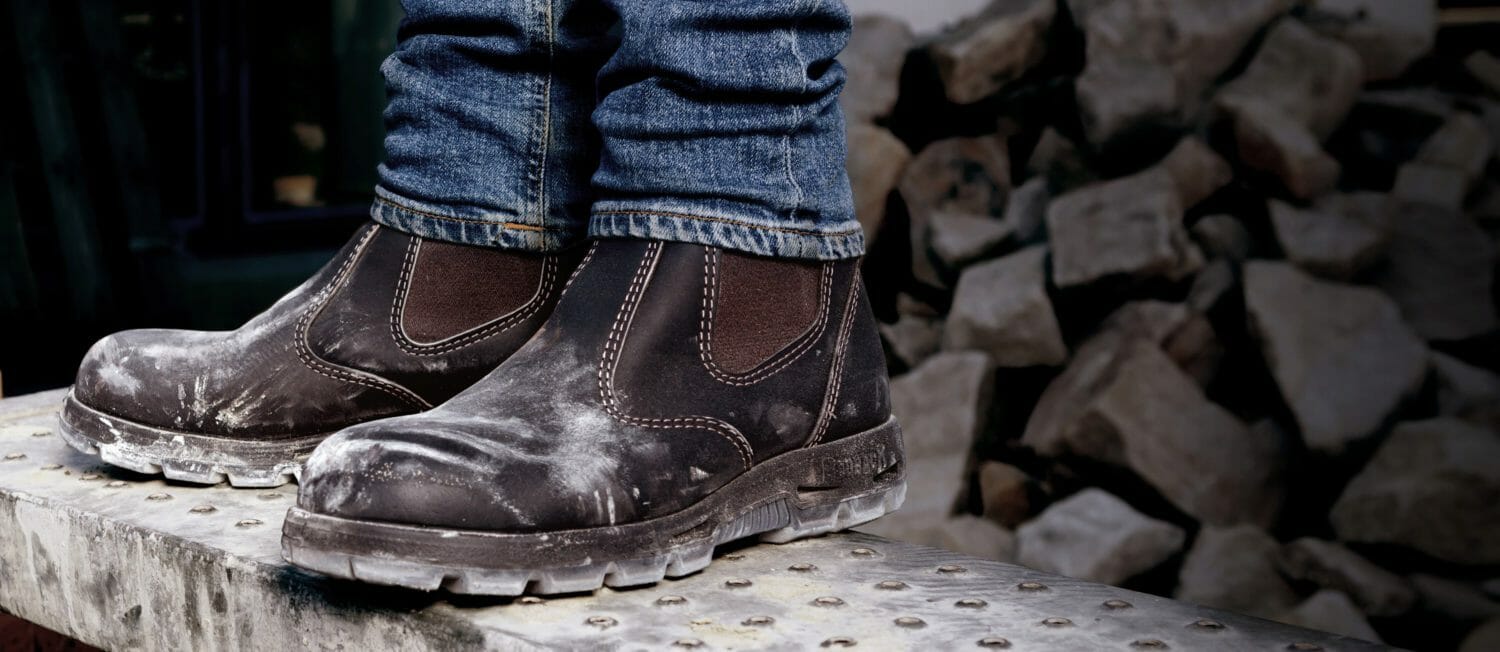 There are plenty of different materials that the soles for work boots can be made from – there are soles designed to be slip-resistant, protective and durable. Slip-resistant soles are made from rubber and have a special pattern carved into them that provides better traction on slippery surfaces. This pattern can become shallower over time but quality made shoes should retain their functionality for many years. Protective soles are often made from a combination of slip-resistant material to give you the proper traction and also a layer sandwiched in between the final top layer and the bottom layer that shields your foot. The protective layer is made from a variety of materials – metal special plastics that prevent sharp objects such as nails from penetrating through the sole and going into your foot.
Fit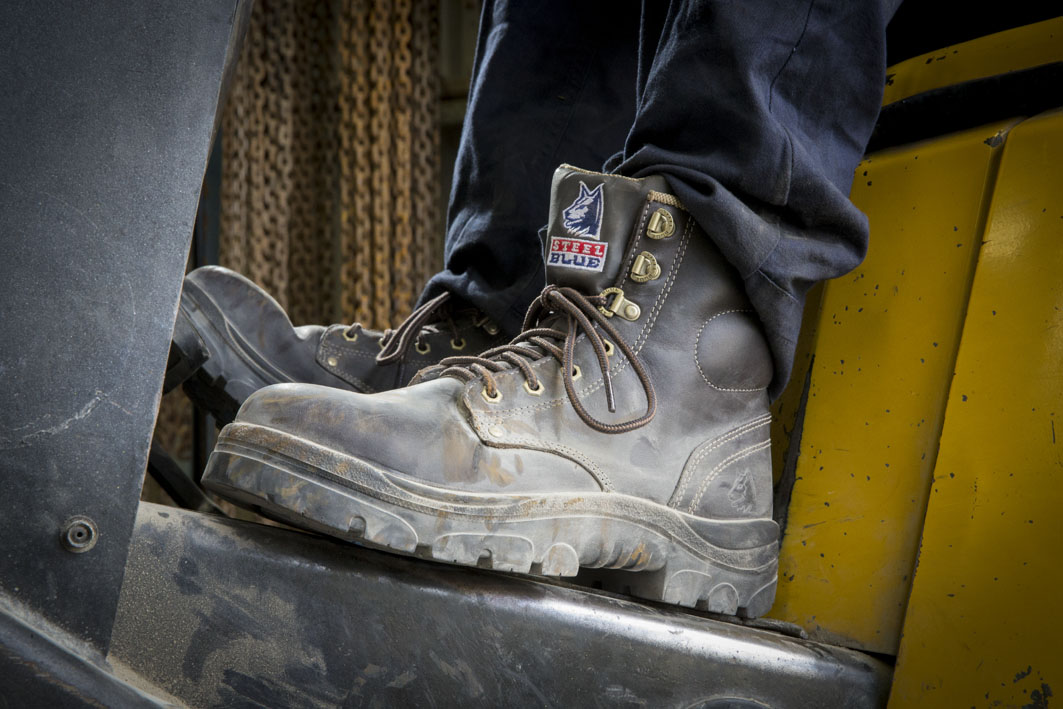 Probably the most important thing you should worry about your work boots beside their features is how they fit you. People have different types of feet, that is why it is essential to consider the construction of the boot. If you have wide feet, you need to find a design that will suit your foot. The biggest problem that work boot manufacturers face is designing footwear that is not only protective but also comfortable. Thankfully, there are designs that can suit all foot shapes and sizes. To find the perfect fit for your feet, trace your foot on a piece of paper, measure its widest and longest parts and shop accordingly.