Step Up Your Living Room Décor: How to Create a Welcoming Space Made for Daily Living and Entertaining
Whether it's for enjoying some quality time with your family or relaxing on your own, living rooms are the spaces where we tend to spend most of our time while being home. This is why your living room should always be a pleasant and welcoming area you're going to adore.
But if you were about to give your living room a little makeover and turn it into a more enjoyable space, there're many things you can do that won't cost you an entire fortune. Here's a couple of them that are very simple and yet have a huge impact on your living space's appearance:
Upgrade Your Walls with Textured Wallpapers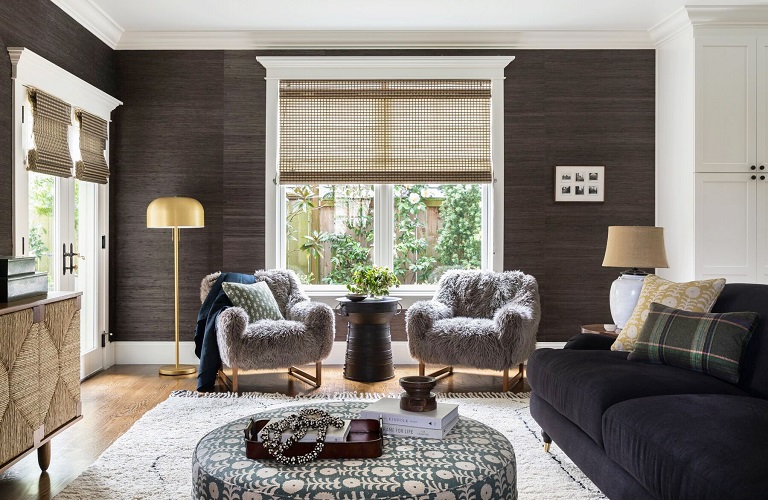 If you're looking for the quickest and most affordable way to give your living room a dose of luxury, make sure you start with the walls and pick a gorgeous wallpaper textured design.
Wondering why exactly a textured pattern? Well, first of all, it's an excellent option to camouflage any holes, rough spots, cracks and other imperfections of your walls that can break the entire appearance of your living room. On top of this, these wallpapers are durable and sturdy, and they won't show anything even when your little one accidentally bumps or puts the sticky fingers on them.
Except for their functionality, textured wallpapers are a way better option than paint, as they come in a wide variety of beautiful designs that can add some depth and a unique character to your space.
For instance, if you're looking for wallpaper to add some style to your modern and contemporary living room, there are a plethora of minimalist finishes that can perfectly fit into your space. You can go for simple charcoal, titanium or one of the designs in beige hues to create an illusion of a spacious living room, or pick something metallic to make a unique statement.
On the other hand, if you aim for adding a lavish touch instead of sticking to something minimalist, you won't go wrong by picking textured wallpaper with a unique design. The ones featuring marble, tree bark and leather textures are always a good idea for more classic living spaces, while chic floral designs and abstract themes are perfect to add some warm charm and complement accent details such as cute blinds and unique pieces of furniture.
The range of opportunities with textured designs is endless. The only thing you have to do is to wake up the interior designer in you and choose something gorgeous that will tie your living room design together.
Pay Attention to the Lighting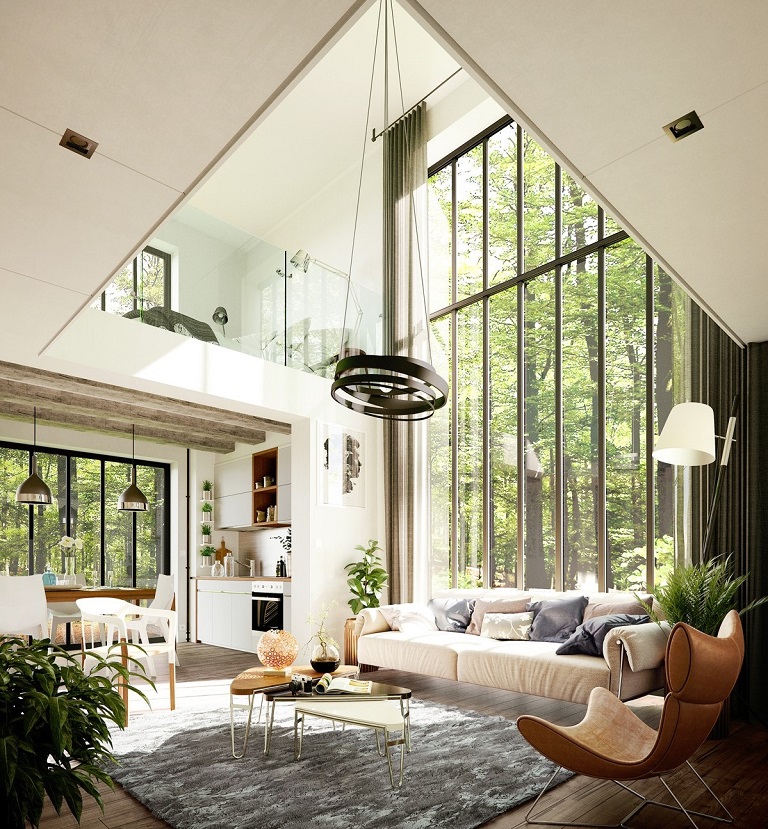 The lighting is one of the most important details that can truly make or break the entire appearance. A good lighting strategy and properly placed lighting fixtures can add height, depth and unique dimension to your space, drawing attention to the most impressive areas and spots and setting the right ambience and mood into your entire living room.
So, don't wait to visit your favourite brick and mortar or online home lighting store and pick something gorgeous to illuminate your space. A good lighting strategy being mentioned, make sure you include the following three types of lighting: general, task and accent lighting.
Starting with the most important one, general or ambient lighting is the type that provides the entire living room area with illumination. So, make sure you pick something that radiates with a comfortable level of brightness and enables you to see and walk around safely. Keep in mind that the purpose of general lighting is to replace sunlight, and you can easily achieve it by picking a gorgeous chandelier, as well as ceiling or wall-mounted fixtures and recessed or track lights.
Task lighting's purpose is to increase the visibility in specific areas you use on a daily basis, such as the areas where you read, watch TV, play games or perform hobbies and activities. Remember, proper task lighting should never distract you or cause glare – the ideal is to be bright enough yet still prevent eyestrain and headaches at the same time. It can be achieved with track lighting, pendant lights or lovely portable lamps.
Finally, accent lighting has the responsibility to create visual interest and fill your living space with some "drama". This type of lighting is typically used to spotlight valuable paintings, house plants, sculptures or highlight unique wallpaper textured designs. Remember, the goal of an accent light is to illuminate the specific area at least three times more than the general lighting around it. To achieve this, you can use track, tape or wall-mounted fixtures.
Once you make a good lighting scheme, you'll see how your living room becomes a more artistic space, even without replacing anything of the existing décor.
Top Up with Gorgeous Accessories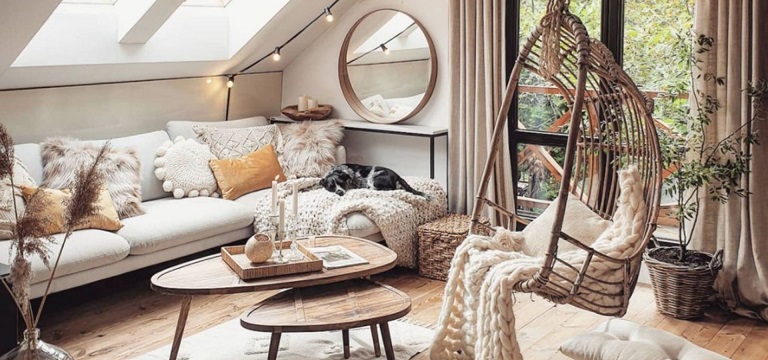 Just like any outfit isn't complete without a statement-making piece of jewellery, your living room will also appear plain and boring without a couple of gorgeous accessories. So, if you want to give your living room a dose of major style and some charm, it's the right time to explore designer home decor online or in your nearest homeware store.
For instance, a lovely poster art print would make for the perfect companion to a simple wallpaper textured design. An abstract motif in green and calming orange hues and shades will break the monotony and add a natural touch to your neutral grey or beige walls, and assemble a gorgeous focal point in your living room.
Except for art posters, don't forget to incorporate a couple of accent details such as unique vase and pot designs- whether they're used with your plants and flowers or are displayed on their own. Handcrafted clay pieces are always a good idea to add a designer touch and natural charm to your space, while minimalistic pots are the perfect accessory to create a fresh and contemporary look.
You can even top up your minimal pots with simple wire bases in black matte finishes to add an even more contemporary touch. Finally, don't forget to top up the entire composition with a couple of unique cushions and rugs. Luckily, the range of options with such accessories is beyond huge, so you won't struggle to pick something tailored to your living room design.
For instance, cotton canvas cushions in embroidered geometrical patterns are excellent to add a cosy touch to your living room while keeping up with the modern flow of the other elements. On the other hand, if you're aiming for something more classic, you can choose a textured fabric in a single colour, and let the fabric do the job.
When it comes to rugs, you can't go wrong regardless of what you pick- from the oriental or geometrical designs to the simple single-coloured rugs. The only thing to pay attention to is to pick a colour palette that matches the other accent details in your living room.
Now that you've found out a couple of great tips, it's time to wake up the interior designer in yourself and decorate your home in the most stylish way.