Tool Box Guide: Where Practicality Meets Safety
Whether you're a homeowner, a devoted DIY-er, or a tradie, you'll want the right tools for the job. And you'll want those tools stored in a safe location, organised, and easily accessible. There are different types of storage solutions for tools and parts that you use at the worksite. They'll differ by the type and size of tools, as well as the amount they can carry.
Having a dedicated toolbox is a must. In fact, you might need more than one different type, based on the complexity of the work you do. Tradies will need all the space they can get, without compromising on mobility or security. The average bloke can get by with a smaller toolbox for jobs that spring up around the house.
Types of Tool Boxes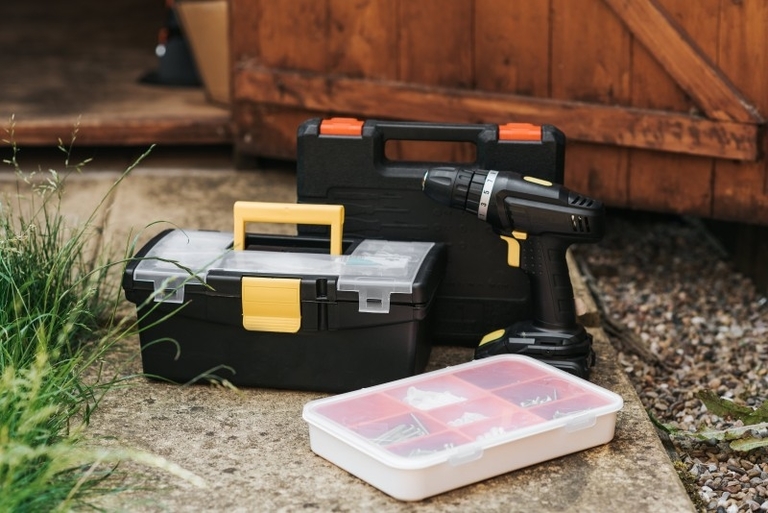 There are dozens of different designs and sizes. Tradies with utes will definitely find the need to get a ute tool box where they can store all the necessities, without being tied to the workshop. If you're working out of a fixed address (or workshop), you'll need tool cabinets, chests, roll cabs and shelving used on their own, or organised in neat workstations.
If you're using heavier tools at a large-scale job, that are impractical to be constantly moved around, then consider a site box. And of course, let's not forget the humble hand carry tool box where you'll keep your most-used tools. Let's discuss these types in more detail.
Ute Tool Boxes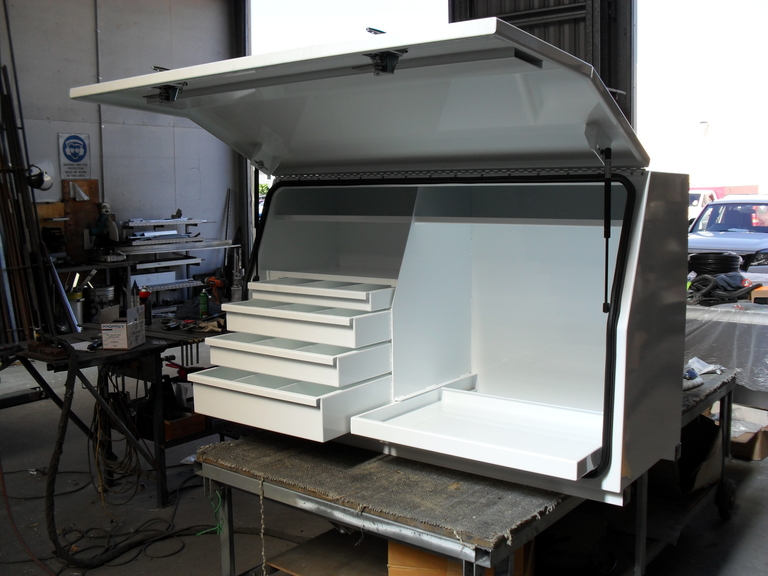 Here too there is so much to choose from. Tradies either go for bigger canopies or generally smaller ute tool boxes that are either fixed onto the ute tray (or tub) or come as lift off boxes that also offer another level of mobility. There are different shapes, sizes, materials and features that all determine overall storage, ease of access, and level of security.
Some tradies may prefer a canopy instead of a ute tool storage box. Canopies are more about overall storage space than internal organization, and as such, they're typically bigger than a standard ute tool box. With more metal in all directions and sturdier construction with reinforced floors and thicker sheeting, they're also considerably more expensive. They'll take up a larger chunk of the tray, and are available for all cab types. Consider a canopy if you carry larger tools and supplies.
Ute boxes are smaller, and designed with internal storage in mind. There are those that fit on the tray, or under tray toolboxes when space is needed on the tray itself for other items and purposes. Here you'll find shelves, drawers and compartments of different types and sizes with the goal of making everything more accessible when on the job site. These are useful for hand tools, corded or cordless power tools, fasteners and other parts.
Accessories like tray bins, sliding trundle drawers, racks, anchor tracks, jerry can holders and more just add to overall versatility.
The shapes in ute tool boxes and canopies vary. So do sizes. On-tray boxes come as either half or full door high sides, square edge, rectangle, low profile, cross deck, and other types. Tapered designs are popular, as well as gullwing canopies and toolboxes that open upwards to either side. The number of doors and where they are placed will affect access. There are also dog boxes with separate cages for man's best friend.
When it comes to choosing a material, you need to consider the balance between the weight and perceived strength. An aluminium tool box is lighter though doesn't miss out on the durability and toughness of steel variants. Most buyers go for checker plate outer sheeting with a non-slip surface suited to different roads. There are also flat plate boxes. Both can be optioned with enamel finishes in different colours. Tight welds, rubber seals, and quality door locks complete the picture. These will shield tools from bad weather and sticky fingers. Extras like gas struts make for easier opening and closing.
Tool Chests and Cabinets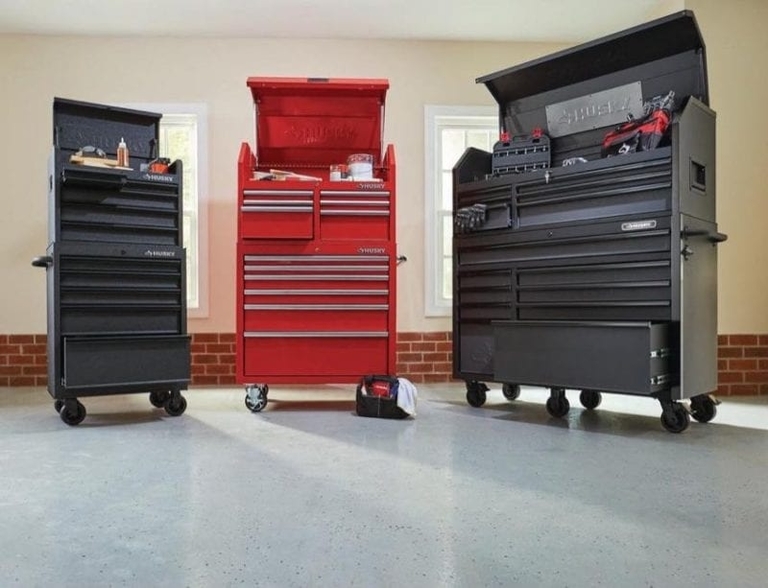 You're likely to have more tools in need of safe storage, either at home in the garage or the workshop. A reasonable and convenient solution and one that allows you to easily access your tools are tool chests and cabinets. They will either be fixed, or sit on castor wheels so can be moved around the workplace. Chests, cabinets and a dedicated tool workstation with fitted shelving will free up clutter so enhance worksite safety. They'll include designated places for different types of tools to improve organisation, which all makes work simpler, faster and hassle-free. And with sturdy construction and locking, they will securely store your investment.
Choosing what you need is based on overall storage requirements, the number and types of tools you work with, and any space you might want for future purchases. Drawers are differently sized, so choose what's appropriate for your tools. Since weight is a concern, look for drawers with roller bearing sliders for easy opening and closing. For heightened security, opt for a cabinet or chest that features durable construction with heavy-duty metal frames and thick wall sheeting. Quality castor wheels need to provide safe maneuvering and have built-in braking mechanisms. Also consider locking options, so that your tools stay where they should.
Hand Carry Tool Boxes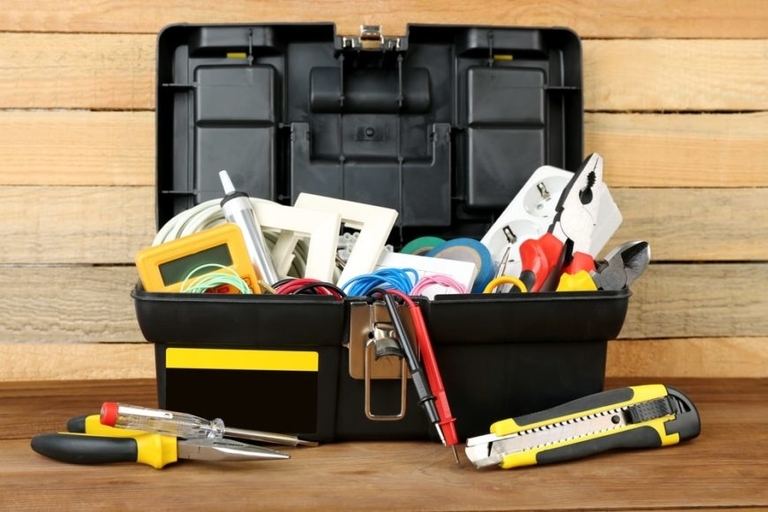 This is where there is the most variety. In terms of shape, size, materials, build, features and usability. These tool boxes need to have adequate space for the tools you regularly use, be durable and yet not too heavy, and easily moved around. Hand carry tool boxes come in either hardened plastics or coated steel, provide security with a quality weatherproof build, including multiple latches, have internal shelving (and drawers), and be equipped with adjustable handles or rollers. You can also opt for lighter but less durable tool bags in different designs.