A Good Home Lighting Design Can Really Define Your Interior
Any aspect of decorating your home is important. From the style of the furniture to the smallest pieces of décor. In all this arrangement, lighting takes a very important role. The type and design of lighting can either make or break the entire atmosphere in your living area, so you need to put more effort in the selection of it. The right type of home lighting design should be both efficient and effective. Efficient, so you can use the least amount of energy but still get the effect you want and effective so it can crate a certain mood, provide security or illumination fro a specific task.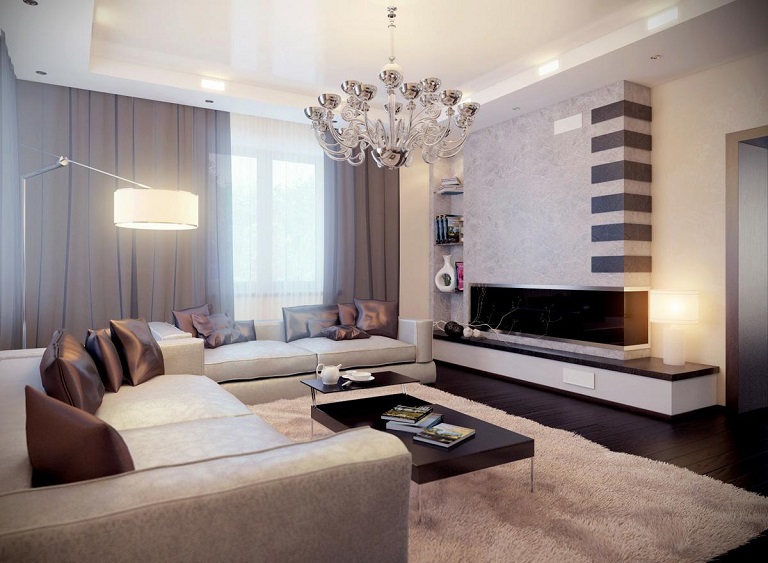 Consider the natural light
Before you dive into the wide range of home lighting design options available, consider the type and amount of natural light that reaches the room. Main living areas, including the kitchen, should be face south-facing so that natural can keep the space bright and warm during the larger part of the day.
Make a plan
A good lighting plan should take into account any aspect of the room. A well-designed lighting plan will have a huge impact on the finished look of the room. You can start your lighting scheme with the following simple questions:
What will this space be used for?
Will there be furniture pieces, artwork, and architectural features?
Who will be using the room?
At what period of the day will it be used the most?
From what direction does natural light enter?
Once you answer these questions, you can start making the plan. Consider the placement of the light fixtures, light switches and the major furniture items. When you are done with the plan, you can start looking for the right home lighting design that will complement your home interior.
Living room
Without any doubt, this is the most frequently used room in the home. When it comes to lighting, more and more people today are choosing to provide light for this room through a combination of table or floor lamp along with downlights. Chandeliers are also a preferred choice since for many people, the living room wouldn't feel complete without one.
Bedroom
You really shouldn't bother too much with the lighting of this room in the since two table lamps placed on each side of the bed are enough to do the job. Installing light switches on the either side of the bed is also a good idea since this will give you the ability to control your light without the need of standing out of bed.
Bathroom
Bathrooms allow a lot of creativity when it comes to lighting. Small or big, there are always those things you can accent, and include various options so that you can change the ammosphere as you desire. If you want to add some background lighting consider recessed downlights or you can use a light above the mirror.