Aftermarket D40 Exhaust Systems: A Simple Step to Boost Performance and Longevity
From the steadfast 2.5L workhorses installed in standard D40 Navaras, to the torquey 3.0L V6s installed in STX550 models, Navara owners are under no illusions about what their trucks are capable of. Even with factory turbo and stock internals, it doesn't take a lot to coax a surprising amount of extra horsepower out of these engines. That's why exhaust upgrades are so popular with Navara owners.
Not only is a 0.5" exhaust upgrade on either the 2.5L or 3.0L good for an instant 10% power increase across the full power band, it even brings a modest improvement in fuel economy as well. These are real-world performance gains that any car or truck owner would be proud to have, and at a fraction of what they would cost if you were looking at any other bolt-on upgrade.
Give Your D40 a Power Boost With an Exhaust Upgrade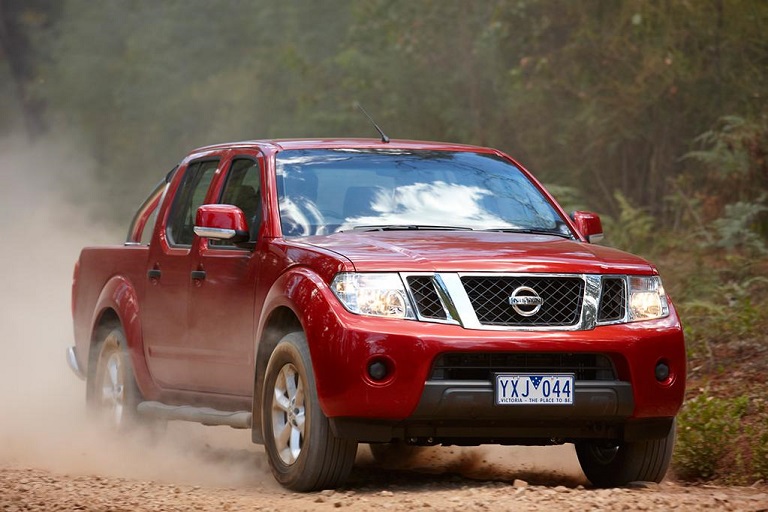 Let's be honest: while there's no shortage of ways to force more fuel and oxygen into an engine to increase horsepower, they're all pretty pointless if an engine can't efficiently dispose of the exhaust gases. That's why even when it comes to the search for modest horsepower gains, an upgraded 3″ D40 exhaust needs to be the first step that every Navara owner takes to make sure that their engine has adequate room to exhale.
Unlike the Navara's OE 2.5" aluminized steel exhaust, a high quality, low restriction 3" Navara D40 exhaust made from premium grade stainless steel is the ideal setup that boasts increases in:
· Throttle responsiveness and acceleration;
· Low-end torque, mid-range drivability, and high-end horsepower; and,
· Exhaust gas velocity, leading to better heat dispersion.
Make no mistake: the D40's mass-produced OE exhaust system is a cost-effective bit of engineering that does precisely what it's designed to do. However, if you're looking for a better than OE power curve for off-roading, pulling trailers, or just knowing that the power's available to confidently merge with fast-moving traffic, an upgraded 3" Nissan Navara D40 exhaust system is the way to go.
Custom Exhaust Systems Deliver the Best Results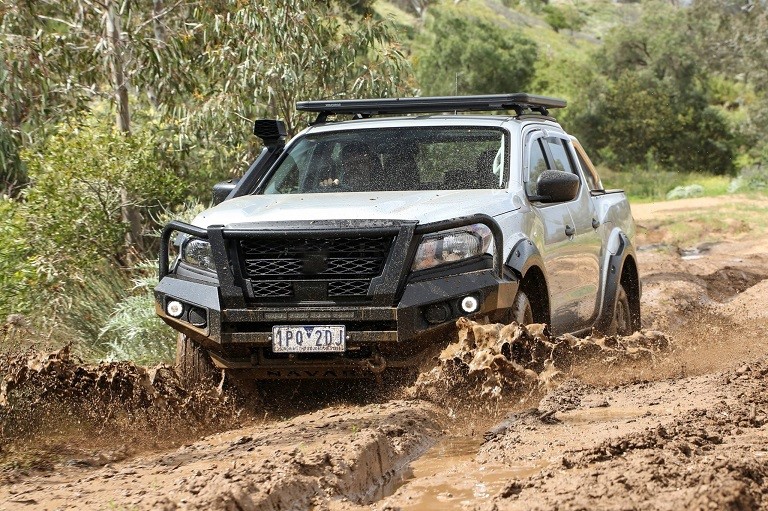 Custom 3″ Nissan Navara D40 exhaust upgrades are bolt-in replacements for OE systems. They don't require any cutting, welding, or clearancing to achieve a perfect using the Navara's OE hanger fittings, and these upgrades typically consist of:
· A front, or intermediate connector pipe with a braided flex joint;
· A complete tailpipe assembly; and,
· A baffled muffler or resonator assembly.
TIG welded flanges and mandrel bending are an essential part of ensuring that each of these components is able to benefit from minimum turbulence and maximum scavenging. And as these upgraded systems are sold in both turbo-, and cat-back configurations for either 2.5L or 3.0L engines, they come complete with a variable range of components that can include:
· A turbo dump pipe (specifically for V6 models);
· A tuned header extractor pipe; and,
· A 200-cell high-flow diesel catalytic converter.
In short, you can expect every aspect of a custom-designed aftermarket 3" D40 exhaust system to be tuned to move exhaust gases away from your engine as quickly, and as efficiently as possible. It requires, however, more than just installing the largest pipe that can fit under the vehicle. The materials used to build these exhaust systems are just as important as the diameter of the pipe sections themselves, and only 409 stainless steel has all the qualities necessary to make up a superior system.
Superior Material Qualities From Premium Grade 409 Stainless Steel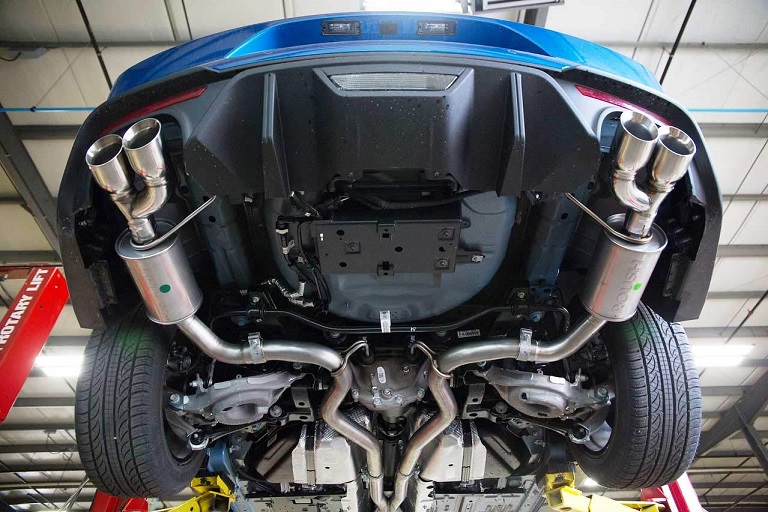 Engineering is everything when it comes to high-performance exhaust systems, and only premium grade 409 stainless steel has all the attributes that upgraded 3″ Nissan Navara D40 exhaust systems need. Although 409 stainless lacks some of the hardness and aesthetic characteristics that are found in more specific-use 304 or 316 stainless steel, 409's titanium-stabilized qualities make it the preferred stainless for shaping and repairs, without sacrificing any of its natural corrosion resistance.
With a 60% higher heat transfer capacity than either 304 or 316, 409 stainless is the perfect choice for Australia's extreme climate. Heat retention is a serious problem for any exhaust system, and the advantages that 409 grade D40 Navara exhaust systems have toward relieving power-robbing heat buildup include:
· Heat resistance up to 675°C, with short-term resistance up to 815°C;
· Greater resistance to fatigue or failure as a result of extreme heat cycling; and,
· Superior corrosion protection from exhaust gases, or road-borne exposure.
409's exceptional heat transfer capacity can even minimize the likelihood of EGR sensor faults, together with the sudden drops in fuel consumption and performance that it can cause.
Thermal Coatings That Provide Crucial Cooling Advantages
With exhaust gas temperatures capable of reaching temperatures in excess of 600°C immediately downstream of a turbo, the urgency to prevent as much of that exhaust heat from radiating throughout the engine compartment is unmistakable. Ducting and heat shielding can only work so well, which is why high-tech thermal coatings are an essential part of any Navara D40 exhaust upgrade package.
Every upgraded 3″ exhaust system should be treated with heat-resistant enamel to minimize heat sinking, but V6 Navaras require even greater thermal assurance. Ceramic-coated (Cerachome) dump pipes for 3.0L V6s are specially formulated to withstand and lock in exhaust temperatures in excess of 1000°C, the benefits of which are:
· A crucial reduction in radiated heat levels within the engine compartment;
· Further improvement in exhaust evacuation and engine efficiency; and,
· Increased protection against oxidation due to high-temperature exposure.
Suffice it to say, heat-resistant enamels and ceramic coats are an indispensable part of any upgraded exhaust system. It's the key to keeping temperatures low, and exhaust gases moving in the right direction.
The Final Word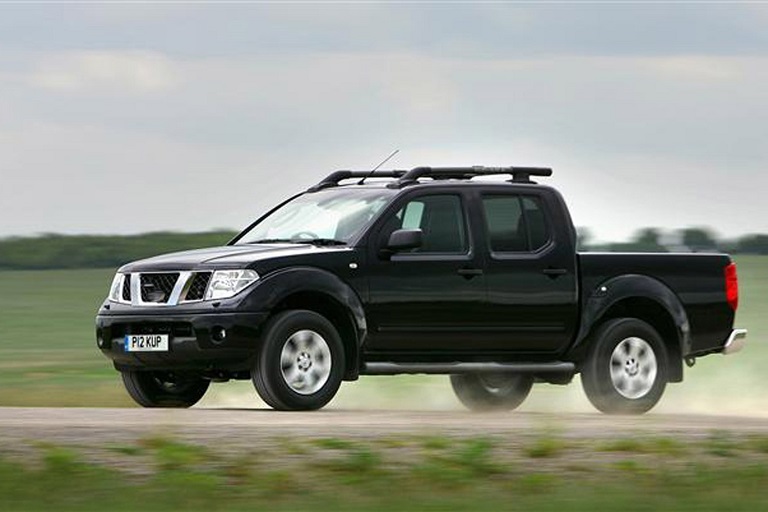 At the end of the day, D40s are one of the most receptive utes in Australia to performance upgrades. And while everything from new rods and pistons to bigger turbos and chip tuning is readily available, no single upgrade is as quick or cost-effective as an exhaust upgrade.
An upgraded 3″ D40 exhaust is all that's needed to experience the real-world performance that every Navara has. It's an affordable upgrade that guarantees impressive results from the first drive.