Tips for Upgrading and Updating your Nissan Patrol
The Nissan Patrol doesn't need any special introduction. Along with the Toyota Landcruiser, these are the two vehicles any Aussie would want in serious off-roading tasks. They run circles around jacked-up utes and put overpriced Euro models to shame. New models may now be edging 6 figures, but it's the sheer capability when the turf turns red that you're paying for. But even if you're lusting over the sweet roar of the huge V8 in the Y62, older GU cars equipped with gutsy 3-litre diesels are a more reasonable proposition. This is a modified and bigger version of the engine that won the Patrol the Paris-Dakar way back in 1987.
Much of the off-roading credentials in the Y61 were a direct result of racing in the world's toughest rally race. The production car had solid axles, coils up front and rear, anti-roll bars for additional stability, and vented discs front and back for stopping power. This is paired with locking LSDs, auto-locking free wheeling hubs and the usual 4WD drivetrain goodies. The setup has proven extremely agile over different terrain types, being equally capable on and off-road. The ultimate question is: Can you do better? If you're looking for ways to upgrade and update your Patrol, there are dozens of GU Patrol parts that can help. They provide more capability in the suspension department, better braking and handling, and outright resolve when pushing the car hard. Here's what to look for:
Suspension Upgrades
Depending on where and how you drive, the Patrol can take different parts upgrades when it comes to the suspension. Most drivers will be happy with a simple lift kit, These contain stiffer coils front and rear that get the Patrol up by 50mm, paired with remote adjustable shocks to fine-tune the ride height depending on the terrain. Kits are additionally supplied with the needed hardware, but you may also need brake line extensions and caster correction bushes to prevent vague steering feel with the added height. In terms of springs and shock combos, there's a lot to choose from. For instance, you can get kits that raise the body by as much as 150mm, and still be able to handle 500 kilos of more weight. Ideal for longer trips when the Patrol is packed to the brim.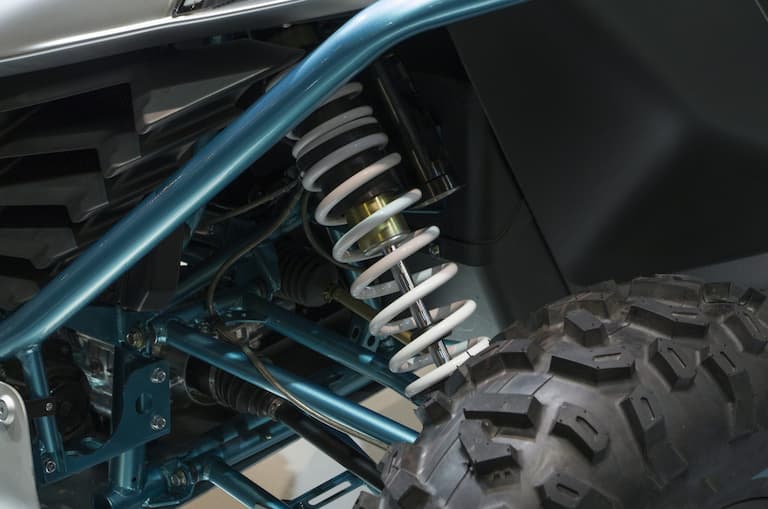 To better handle the weight of the car you'll be looking at tougher and longer upper and lower control arms at the front. These also improve wheel articulation. Additional goodies required in more hardcore setups are panhard rods to correct axle shift with the lift kit, extended bumps stops to control coil rebound rates and tougher sway bars and bushes, as well as rear trailing arms to prevent excessive body roll and improve traction.
Suspension packs and parts are generally offered as performance varieties in differing stages, with parts getting more hardcore as prices rise. Along with these, you'll also need steering knuckles, rods and boxes to retain the correct steering response.
Better Braking Performance
Swap out basic rubber hoses with steel braided lines if you want better brake force and timely actuation. Hoses can swell and burst under heavy braking, and be a safety concern. Braided lines can sustain higher hydraulic fluid pressure, enable by the steel construction, and PVC outers in different colours that not only look good but protect lines from excessive heat, impact and vibrations.
You can also replace discs in higher mileage cars with slotted performance variants, as well as fit off-roading-specific brake pads to get better brake pedal feel, shorter stopping distances and consistent performance in typical off-road settings.
Body Parts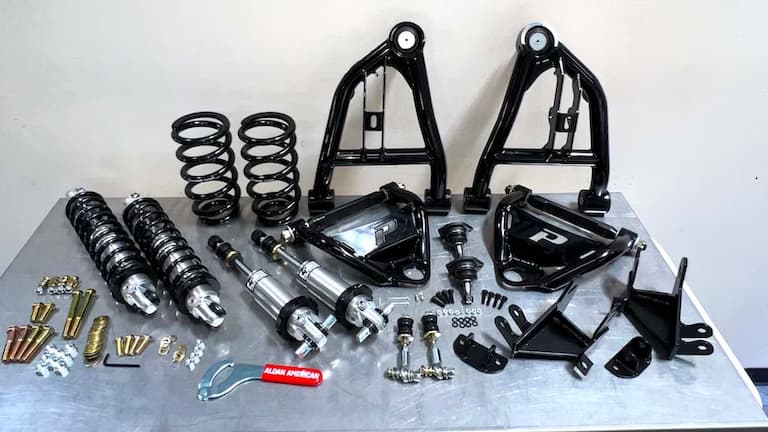 Leaving the comfort of sealed roads can be tasking on your Y61 Patrol. Any body parts that are faulty or damaged are easy and inexpensive to replace. This can range from common items like light assemblies, for both head and rear lights, electric window regulators, and door hinges, or more specific items like rear barn door extension brackets, rubber window seals, and parts used in specific off-roading or camping trips, like metal battery trays, On a related note, look for recovery tow points designed to fit the Patrol and in the right weight rating. These work with things like shackles and snatch straps, and are often paired with winches when you get your Patrol stuck in a tight spot.
Engine and Drivetrain Essentials
You can find most engine consumables like spark plugs in any auto store, but for particular brands and items that have been tested and work best with the Patrol, you're better off looking in a dedicated 4WD store. Common GU Patrol parts here are the range of off-roading fuel, air and oil filters to remove contaminants from dirt, dust and every other nasty in the bush which can negatively affect engine performance. You can also improve gear changes with braided clutch lines for manual cars, change out the clutch bearings and have diff breathers and carrier bearings installed. Diff breathers remove pent-up pressure and heat in the differential and also help when wadding through deeper bodies of water.
Final Word
While any Patrol, including the Y61, is capable straight out of the factory, minor changes mean big improvements. Most Patrol owners will look for suspension upgrades that suit their type of driving. Related parts, such as brake and steering extensions are the logical follow-up, and these can be followed by brake upgrades, beefier filters and the range of body parts that aren't up to your standards. Considering the popularity of the Patrol, parts are easy to find, and are reasonably priced.