The Handyman's Handy Tool 3 Steps to Choosing Impact Drivers
Regardless of whether you're doing woodwork, metalwork or basic construction, there's nothing more bothersome than manually working with many of the small parts. I'm talking about the pesky bolts, fasteners, screws, etc. Instead of torturing yourself trying to fit these annoying parts with a wrench or screwdriver, there is an alternative solution – impact drivers. These are lightweight power tools that weigh very little, are convenient to use and are super-efficient. Impact drivers are automatic, easy-to-use thanks to their simple commands, and they improve the quality of the work being done.
There are many types of impact drivers, all of which feature different technical characteristics and uses, and there are even more brands. Regardless, almost any impact driver will speed up your work, especially when that work involves dealing with screws and fasteners. It can save you a lot of time and nerves. That being said, let's discuss the different brands that specialise in manufacturing high-quality impact drivers, one of which is the Milwaukee impact driver (my personal favourite), and more technical specifics and uses that you should be aware of as a first-time buyer.

Brand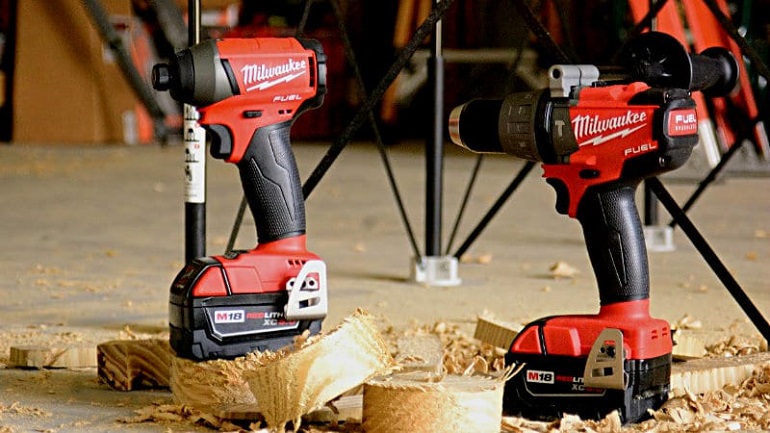 As with any other industry, some manufacturers stand above the rest and are considered premium quality. The Milwaukee fuel impact driver models, for example. If you're looking for a high-quality, yet budget-friendly version, their M18 is the ideal choice. It's very compact and light, weighing only two kilograms with the batteries put in. Still, what truly makes it stand out are its three impact modes. Depending on your needs, you can change to the setting that suits the particular task most. The two decisive factors for this are rotations per minute and impacts per minute (RPM and IPM). Another crucial feature that makes a difference is the torque, which changes based on how much force you're using. If you need to do precise work, you can go for the first, lowest torque setting. Meanwhile, the second one is for preventing damage to fasteners or materials, and the third one is for the hardest applications. As you change settings, the RPM and IPM increase, resulting in a more powerful torque. Therefore, if you're looking for an efficient all-rounder the M18 impact driver is a great option. 
There are many other great brands like Makita or DeWalt, but the chief difference is the price and options. While these brands might offer more options and possibilities, the price goes up as well. What are the other differences between an impact driver and other tools? And why is it more beneficial to have an impact driver?

The Differences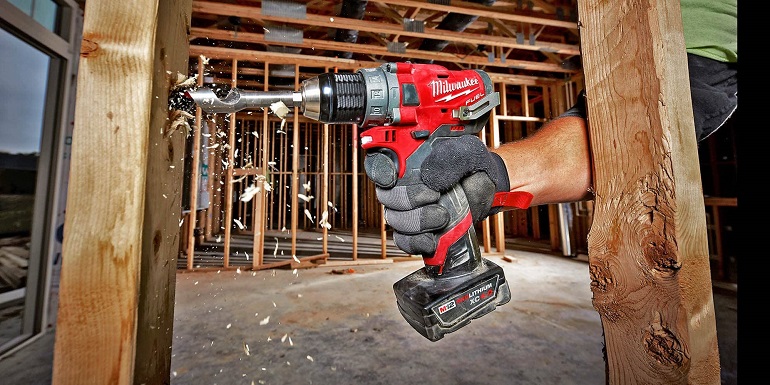 There are many different types of drill power tools, like hammer drills, power drills, which are then categorised as either corded or cordless. So where do impact drivers fit in? First and foremost, it's important to distinguish between corded and cordless power tools. Will you have an available power source close by or not? This is the question you need to ask yourself before you make a choice. Based on whether you choose a corded or cordless model, the possibilities and power the tool demonstrates will be different. Impact drivers are almost always cordless, so you can use them for lighter construction applications like making a hole, driving a screw, or tightening a small bolt or nut. On the other hand, corded power tools are great for heavy-duty work, as they provide a more consistent force. Furthermore, cordless tools come equipped with a clutch that stops the drill's drivetrain when you've reached a certain torque.
With that in mind, the two other technical characteristics that set them apart from other tools are the torque and the ability to work with hex-shaft bit drills. Both of these characteristics are codependent, so they usually come hand-in-hand. Due to this, they exhibit more torque and force as they release a lot more rotational power in quick bursts. 
On the other hand, hammer drills and power drills differ from this in several aspects. Hammer drills, like the name states, do not use as much rotational force. They focus more on vibrating the bit drills back and forward, mimicking a hitting notion. Therefore, they're a lot better to use with brick, stones or blocks. Lastly, power drills are best for drilling holes in which you can put the fasteners or screws afterward. Some power drills even come with a screwdriver mode. Regardless, the impact driver thumps them due to it being made specifically for driving screws.

Technical Features and Uses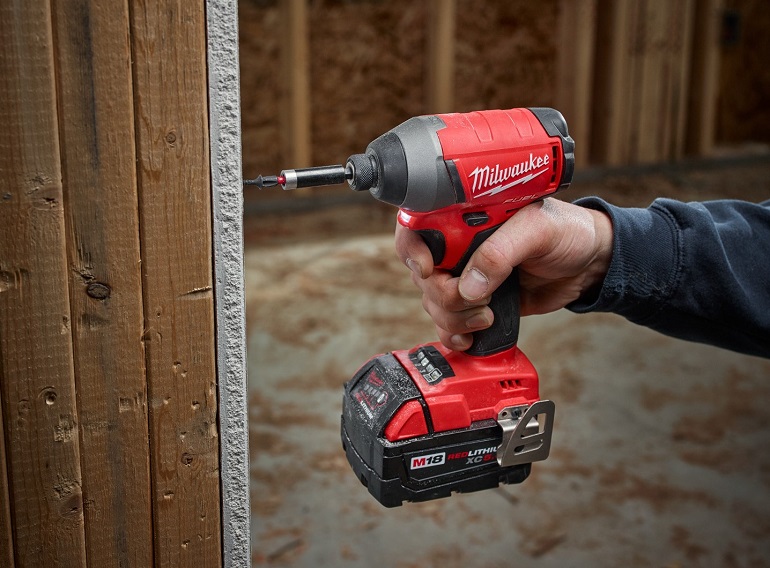 Lastly, there are some crucial technical features to take into account when buying an impact driver. First, as aforementioned, you should pay attention to the IPM and the RPM. The impact driver functions on these two characteristics, as they ensure that the impact driver can successfully drive in screws even through the toughest materials. While the RPM represents the speed at which the screw rotates and drills it in, the IPM represents the impacts per minute, or the driver's ability to transfer the power from your hand to the screw. The IPM is a concussive force that hits the screw to put it through the material that makes sure they're well-put and level. If you want to check the surface of your work to ensure everything's level and plumb, you can get a laser level.
Furthermore, you need to check the motor and the modes, as previously mentioned with the Milwaukee fuel impact driver. Motor-wise, it's generally better to get a brushless motor, simply because it performs better and lasts longer. In line with the motor, the voltage is also important. If you want a more powerful machine, 18 voltage versions are better as they have more IMP. When it comes to modes, you should ensure that your choice of impact driver includes all the modes you need. You won't always need the most powerful torque, while other times, you'll need all the torque you can get. A mode can save you time and energy as you can switch it up. Finally, you should check the ergonomics and controls. The tool you buy needs to be easy to use with little effort. After all, you're buying power tools to make the job easier, not harder.