Home Décor: Easy Steps to Creating a Meaningful Home
Few things make a house your home like decorations. Even though everything we choose to place in our homes serves an aesthetical purpose, and it is all a reflection of our personality, the objects that only serve to decorate are where you will be able to express yourself much more clearly and noticeably. Home decoration accessories are a very broad term that can include an endless number of objects. From the bigger ones, such as the wall coverings, the rugs, the curtains, all the way to the smaller ones like the wall art, vases, candles, etc.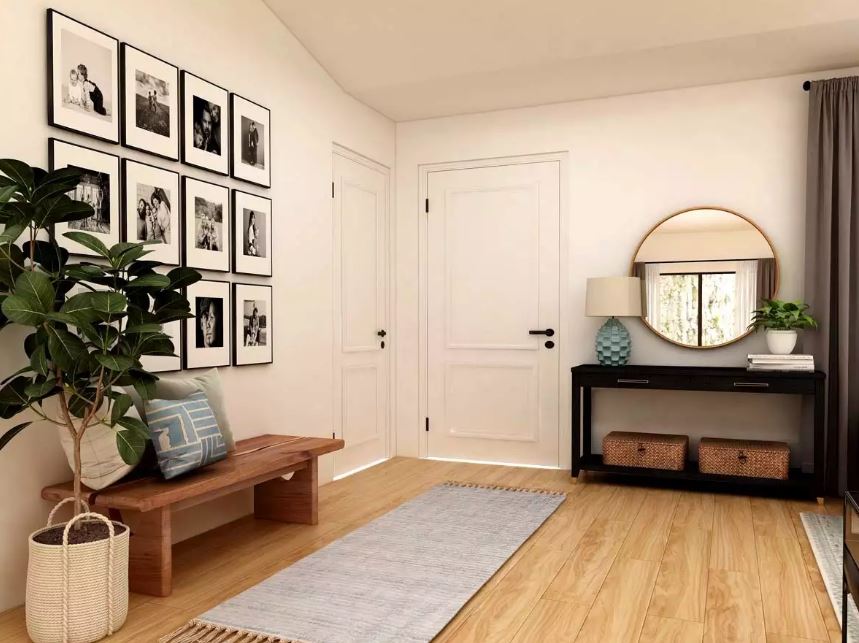 Meaning of Nature: Vases and Pots
Nothing compares to nature when it comes to beauty. Most homeowners and interior designers use greenery to decorate, because not only does it bring life, and beautiful contrast to all the manmade things in the room, but it also brings many benefits both for our body and our mind. This is probably why out of all the different types of home accessories, vases and pots are the most popular ones, both for decorating, and as gifts.
Vases are extremely diverse, with an endless range of shapes, colours, designs, sizes, etc., they are also extremely versatile and, in-home design, they are used in many ways, and not only for keeping flowers in them. Pots, on the other hand, are typically used for planting plants, but if you want to use them to elevate the style of your home, you should try to find beautiful handmade designs.
When you start decorating your home for the first time, you will discover that you can use handmade vase designs to achieve all kinds of visual effects in any room. Vases, in fact, have been used to embellish rooms for centuries, with their beautiful shapes, designs, patterns etc. These decorative elements can be used to add colour to the décor, to balance the side of the sofa or a chair, to fill an empty corner, decorate a small wall or a narrow place, etc. If you find a beautiful handmade vase that you like, you can use it as an accent, to attract the eye towards something you want to emphasize or away from something. You can let them stand on their own, or you can mix them with other types of decorations. You can put them on a shelf, on a countertop, on the floor, etc.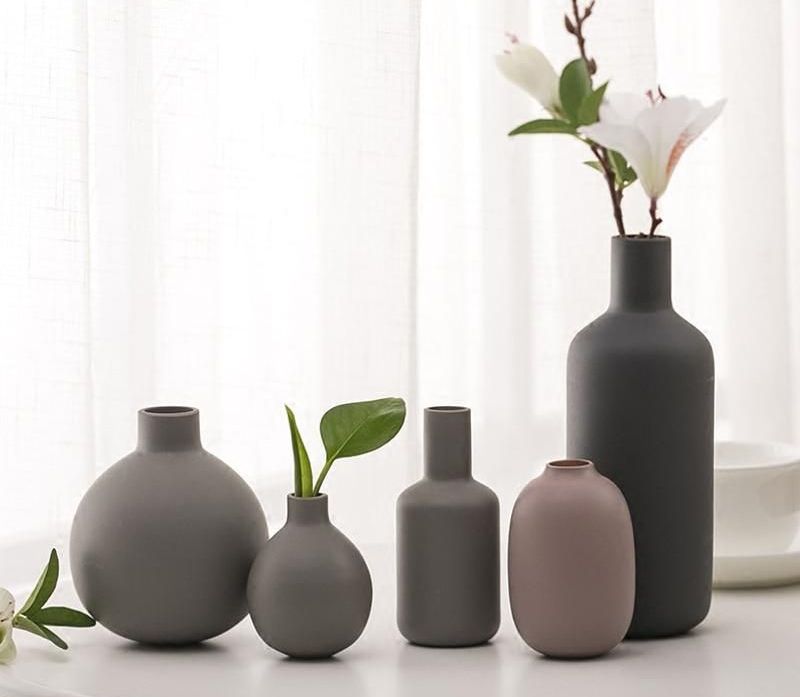 Moreover, vases and pots are often used as groupings for interesting visual effects. You can get pots or vases in bulk and display them as a grouping (or use them around the home as a kind of a theme). However, one of the most interesting ways to decorate with unique vases and pots is to buy different ones, that look good as a grouping. You can go for the same container in different sizes or vases or pots in the same colour but with a variety of shapes, heights or textures.
Meaning of Art: Wall Artworks
Whether you are an avid art lover or not, most likely you will want to use artworks to decorate your home. This is great, not only because art is beautiful and can give sophistication and beauty to any space, but also because displaying art is one of the most meaningful ways to decorate.
The way we decorate a wall has a huge impact on the overall décor of the room – the colours, the size, the frame (if there is one), the image… everything plays a big and important role. But when you put wall artworks in your home you are doing much more than just decorating. Through art, we express ourselves, and not only when we create art. In other words, the art piece you choose will tell a story about your personality, your individuality.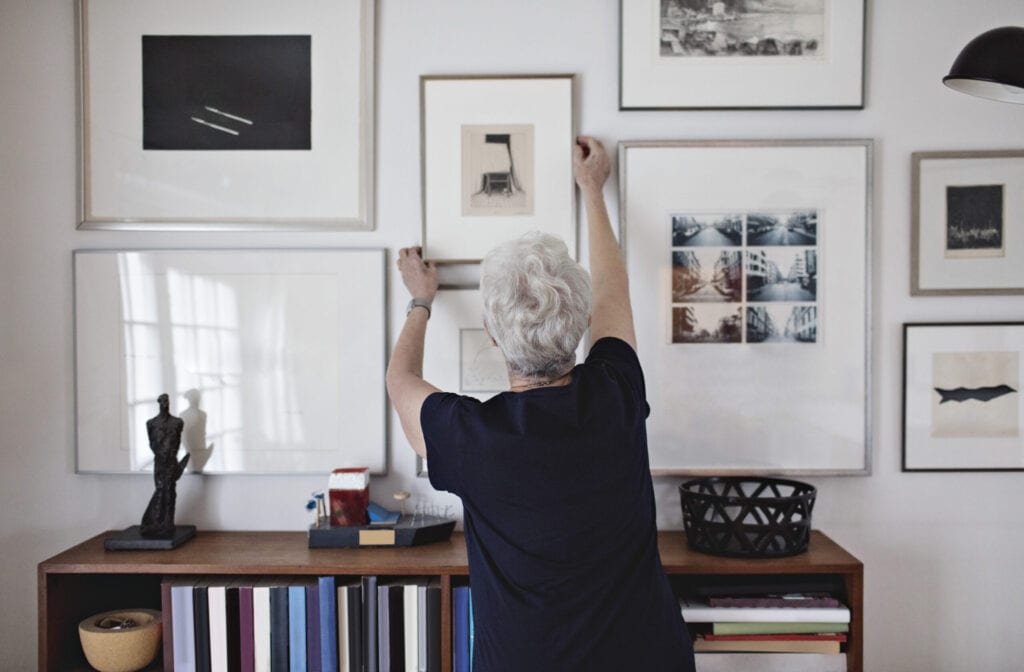 Whether they are art prints, paintings, posters, painted murals, wallpaper murals, posters, or any other art form, wall art pieces have the power to transform a room. They influence the ambience, and they give you a lot of opportunities for achieving different effects.
Like plants, art has an influence on our well-being, by enhancing our mood. To decorate in a meaningful way, you should choose to make sure that you choose a piece of art that you like, something that really speaks to you in any way you want it to, something that provokes an emotional response in you. Choose a wall art print, poster or painting as a statement, for a strong visual impact, as an accent on a feature wall.
There are many ways to decorate with wall artworks. You can put a single one on a wall, or you can display several around the room. You can leave it alone or combine it with other types of decorations. You can place it across a mirror, mix and match the colours of the piece with colours of other decorations in the room, etc.
Meaning of Memories: Memorabilia and Photos
While handmade vase designs and art pieces can be beautiful and provoke emotion, nothing can make us smile more than things that remind us of people we love, places we miss and events that mean to us.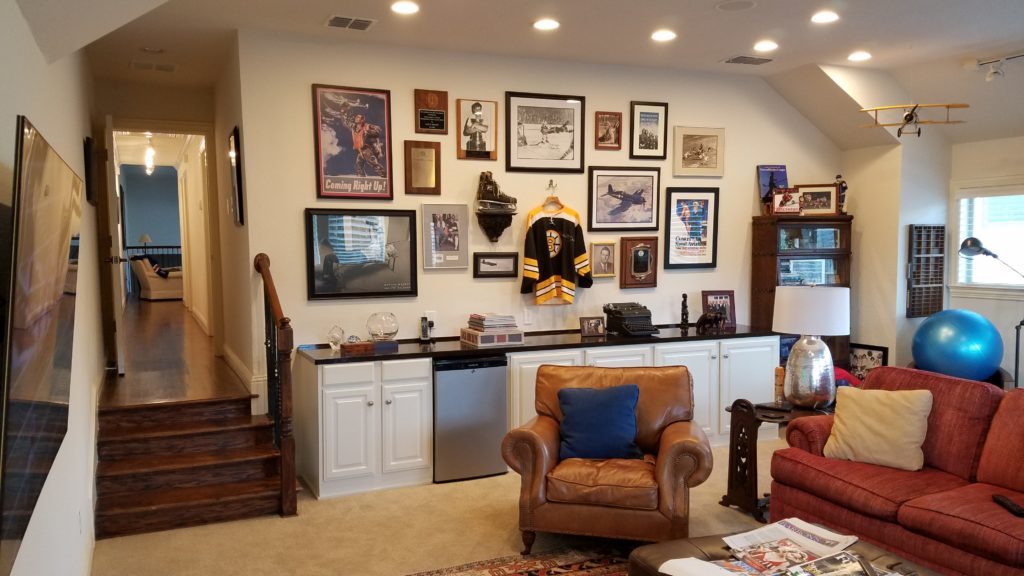 Using photos and memorabilia as decorative elements are one of the best opportunities for creating meaningful home décor. You can display meaningful items on a shelf, a side table, a counter, or you can incorporate them as decoration accessories around the house. You can display photos in frames on a shelf or hang them on the wall, like a gallery. Or you can make a wall print out of a photograph you love.