3 Easy Steps to Enhance the Look of Your Living Room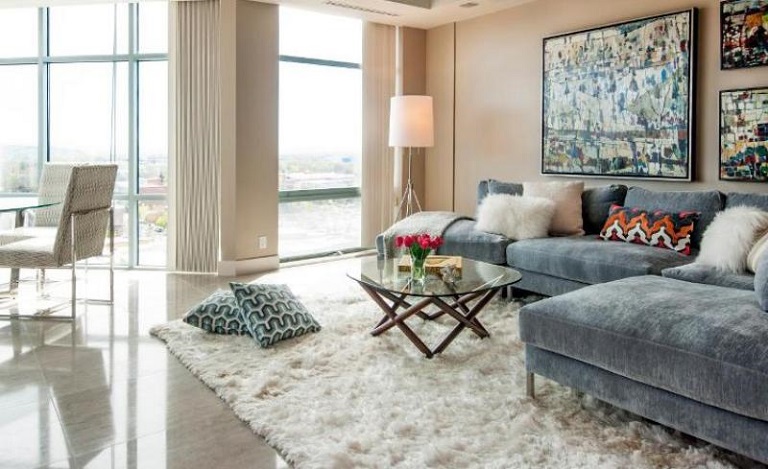 Whether you're moving to a new place or the time for a home makeover has come, the living room is usually one of the first areas you think about decorating. It's one of the most important rooms of a home, the place where you may be hanging out alone and recuperating, or enjoying time with your family, but most people feel a lot of pressure here since this is the room most of your guests will see and spend time in.
Decorating the living room isn't always easy, but it can be fun. Choosing the right décor pieces is elemental in provoking conversation and setting the feel or vibe of the space. So, if you're looking for some decorating ideas, here are three simple and easy steps that can help you enhance the look of your living room.
Transform the Room with a Wall Mural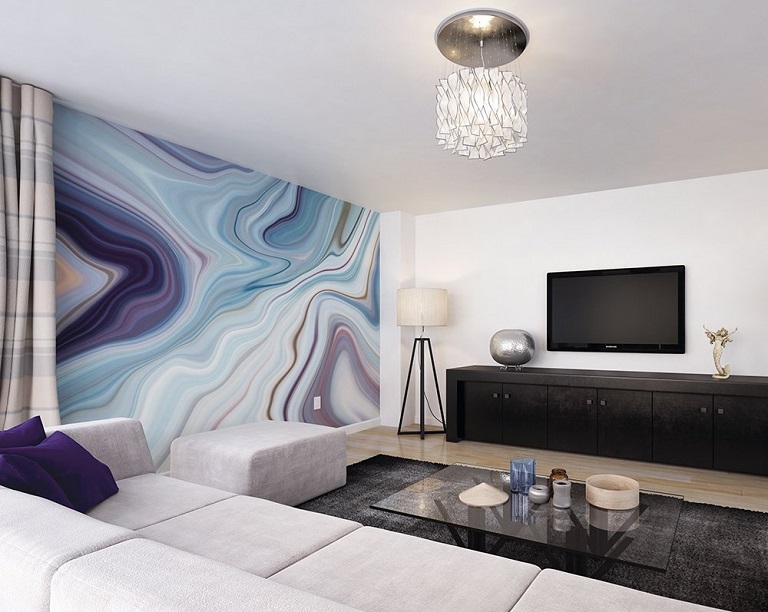 Artwork is what helps define the personality of the homeowner and their living space. It's useful in bringing certain pieces together and creating a character in your home. And walls don't have to be devoid of personality. While you may be familiar with the steps for choosing the perfect wallpaper, another way to transform your living room into a work of art is by adding a wall mural.
What Is the Difference Between a Wall Mural and Wallpaper?
Murals are a great solution for adding wall art to your living room and one of the easiest ways to amaze your guests. To express your creative flair, interests and tastes, the best thing you can do is choose a wall mural and make a statement or add colour and texture to your living room. More refined than wallpaper and much more interesting than a coat of paint, adorning a wall with a work of art is a great way to make your living space something to marvel at.
Make sure you choose something you're going to be comfortable with within the long term. Botanical designs and geometrical shapes are quite popular these days. You can use the mural as your guide for accent colours elsewhere in the room to bring the whole scheme together. It can easily become the focal point, so avoid picking patterns or hues that will fight against it.
Compared to wallpapers, which are typically surface prints or embossed papers with texture, colour and pattern and a traditional type of wall covering, wall murals are a new type of wall covering developed with the advances in technology. They are digital prints created using high-quality photography and imagery that can be blown up, scaled-down and customised to the individualised requirements of a space.
Decorate with Rugs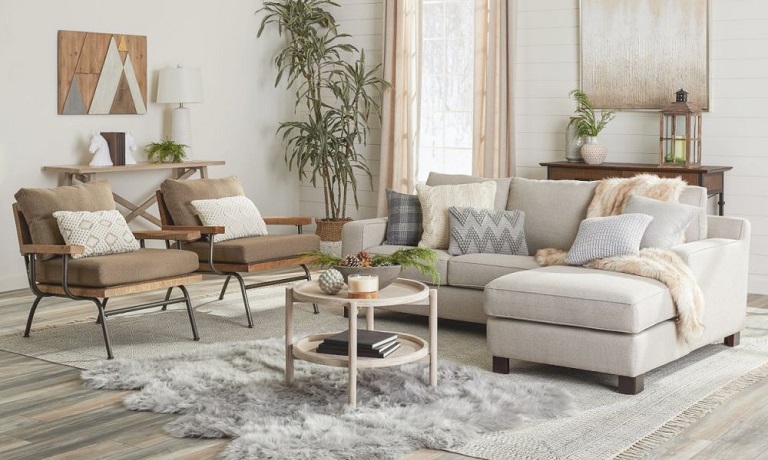 Rugs have been an important part of home décor since ancient times. Modern rugs have not lost any of their room defining powers and when added to a living room, they can accent the sofa or the coffee table, tying the room together through colour and pattern.
A properly selected rug can have a miraculous effect on the interior, from introducing colour, texture and pattern to creating a geometric stir or organising the space. You can choose from a variety of modern rugs and make your living room look bigger or achieve other decor goals.
Rugs are powerful designer tools and work well with all types of floors. Rugs anchor a room and infuse it with personality, style and warmth. To create a warm atmosphere in your living room, choose a rug that complements the texture and tones of the furniture. If your furniture and walls are solid colours, you can bring the space to life with a patterned rug, but if there is already a lot of colours and patterns in your living room, then you may consider a rug that has neutral, earthy hues.
Placing the rug carefully can make the entire living room area feel warmer and cosier. You can place it in the centre of the room or layer several rugs if you're dealing with an open-space concept. The layered rug look is very popular these days and it's a great way to have fun with both style and texture.
You can use a rug to define or separate areas, which can be especially useful for a larger living room that needs a definition. In a small space, you can place the rug in front of the sofa, so there will be a narrow strip of floor showing, which can make your living room appear lighter and more spacious. Rectangular or square rugs may be more traditional, but they're great for defining spaces, while round rugs add softness to a room.
Add an Accent Chair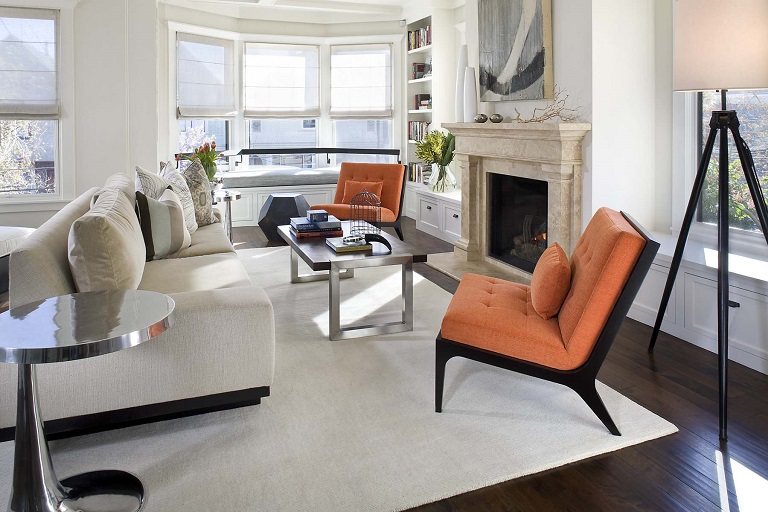 When decorating a living room, many elements are involved. Sofas, coffee tables, decorative pillows and more. Accent chairs are just another form of seating you can add to a living room. They are usually smaller than the other furniture in a room and can easily add interest and charm to your living space.
While accent chairs for a living room sound like an incredible idea, they can be tricky to arrange once it comes down to it. They offer comfort, but also they are a great way to bring bold colour into the room, play with pattern, create a focal point or compliment a colour scheme. A modern accent chair is perfect when you're tight on space or when you have an empty corner that needs to be filled.
Deciding how to arrange accent chairs begins with knowing how many chairs you can use in your living room. A small space might call for just one or two accent chairs, while a bigger room could easily showcase more. Some of the most popular places to arrange accent chairs are next to a coffee table, across from a couch, in an empty corner, on the side of the fireplace, paired with an ottoman or else.
Accent chairs are versatile, easy to move and can transform your living room. You can choose a modern accent chair and update your living space with a much-needed pop of colour or texture, extra seating and a chic look. To balance off a sofa and add some extra seating, you can opt for a couple of accent chairs.
Your accent chairs don't necessarily have to match. It's a matter of taste and if the chairs are separated, there is no reason they have to match. If they're side-by-side, then it may be a good idea to select a matching set of chairs.