Step Up Your Cordless Sanders Buying Game: Tips and Suggestions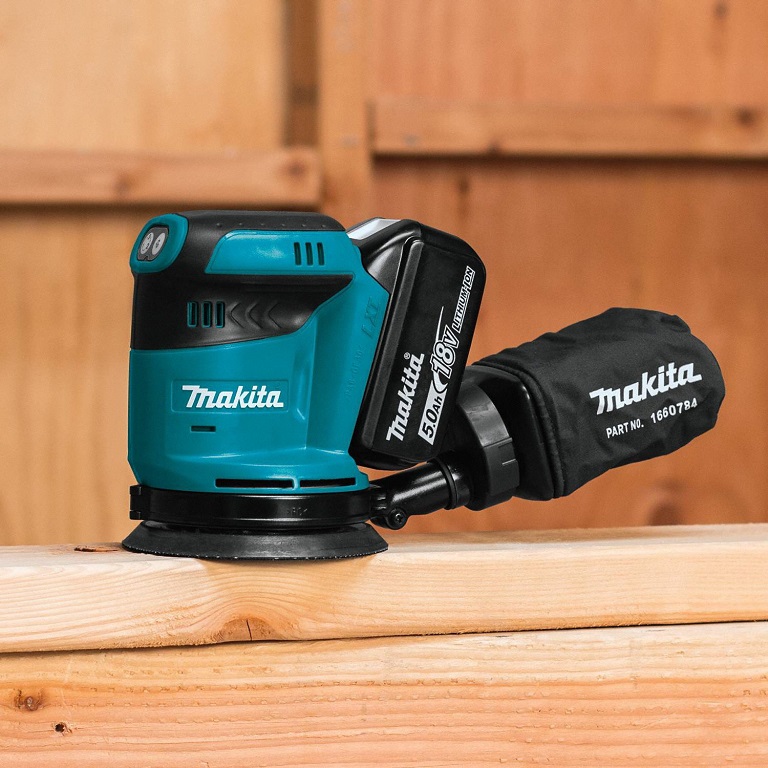 Just as 'Neighbours' was beginning to air to Australian audiences, my parents bought their first home, a 3 bedroom fibro, in need of some work. Quick renovations saw everything old ripped out and a few added walls and the new kitchen seemed to complete the picture. A blemish though remained, the flaking front fence.
As a lesson, I was given the tedious task of sanding it down and repainting it. The lesson being – the importance of using the right tools for the right task. And if this were today, I'd know exactly what to use – a cordless sander.
The most popular types of cordless sanders sold in Australia are 18V sanders. Depending on the job at hand, there are several types. 18V orbital cordless sanders, 18V palm sanders, and 18V cordless belt sanders are the main types in use today.
Why Cordless Tools?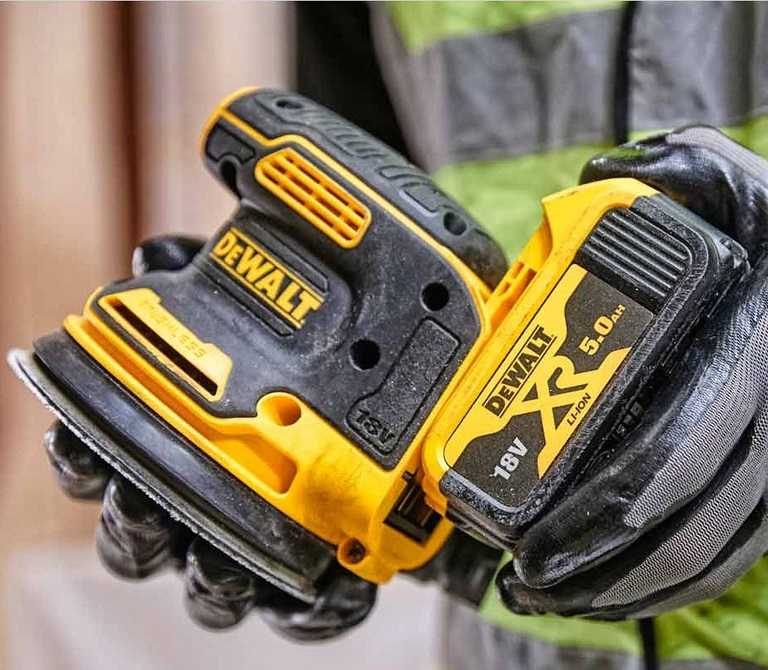 Much has changed since then. Almost all work was carried out with heavy-duty corded tools that posed risks and had tons of disadvantages. Endless cords, frequent power outages, and the raging noise. Today, cordless tools, with a few exceptions, have become a viable replacement offering better versatility, mobility and easy storage.
Versatility
With the ever-evolving battery technology, especially the recent Lithium-Ion (Li-Ion) batteries, and advancements in brushless electric motors, cordless tools are the go-to choice for any job. They provide comparable power output to their corded cousins and are easily able to get the job done. And where power outlets are questionable or non-existent, like new building sites, they are the only available tool.
Mobility
Since no cords or cables are involved, cordless tools are easily transported to and within the workplace, freeing up space and being easy to move. Their smaller size and weight definitely helps here. The result? Less stress, an organized workplace, and greater safety.
Easy storage
Most manufacturers package their cordless tools in durable hard boxes, some offering complete combo sets with enough space for the needed extras. Handy? Yes, and they fit neatly in a ute, car, or toolshed.
Getting the Grain Out – Cordless Sanders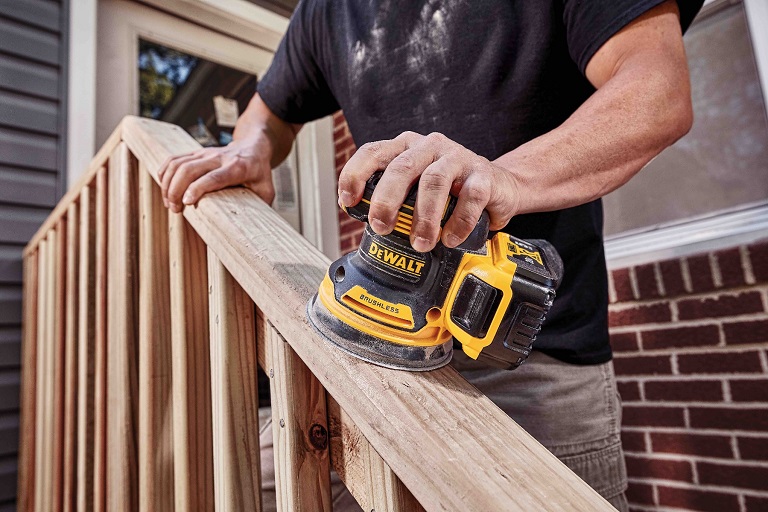 Working with wood requires smooth finishes. Whether you're a full-time tradie, a DIY hobbyist or just starting out in your next woodworking project, using reliable 18v sanders or 20V sander models that suit your purpose is a must. Repairing old furniture? Repainting floorboards? Crafting your next chess piece or children's toy? There is a tool for everything! Let's take a look at the various types of cordless sanders for your application.
Cordless Belt Sanders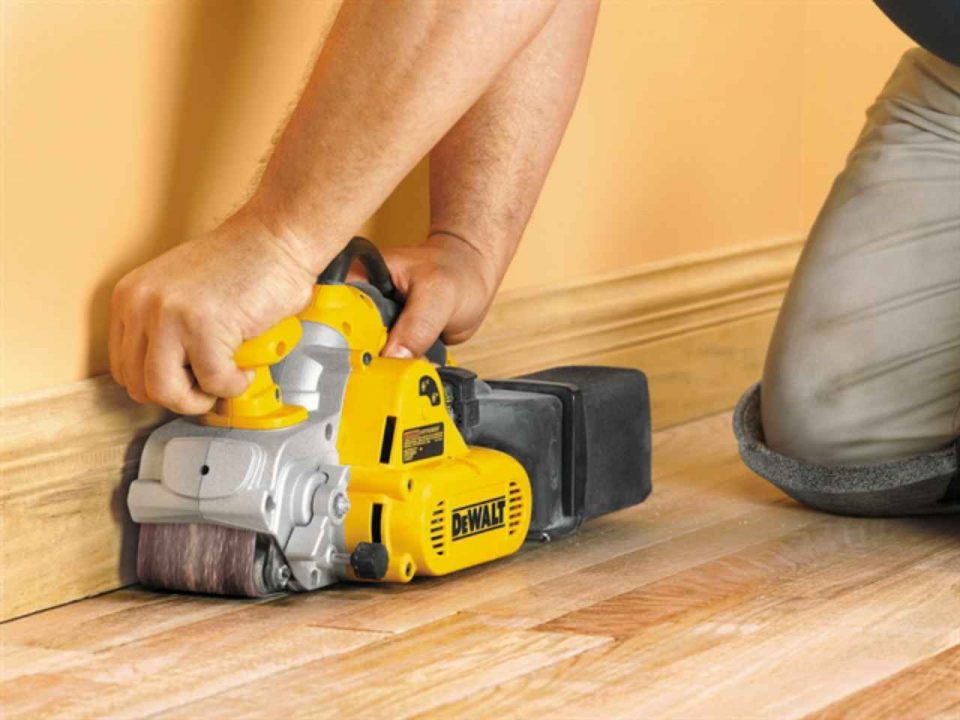 Belt sanders get their name from the sanding belts that fit between rollers. They're the first sander you'll use to quickly smooth out large rough surfaces, like floorboards, benchtops and doors. Belts come in varying widths and coarsenesses (or grits), depending on the finish you're after. As opposed to their corded variants, cordless belt sanders are relatively new to the market, but most brand name manufacturers (like DeWalt, Makita and Bosch) have at least one model in their range.
It's a good idea to get a cordless belt sander of the same brand as your other cordless tools since these are bloodthirsty beasts. They go through batteries relatively fast, but for minor tasks, they'll suit just fine. Additional batteries will provide you with more sanding time and the convenience of powering other tools. When sanding hard-to-reach areas, there are also cordless stick belt sanders.
Cordless Orbital and Random Orbital Sanders
When sanding smaller surfaces like chipped kitchen cabinets, dented stair risers or flaky drawers, you'll definitely want a cordless orbital or a random orbital sander. Orbital sanders often use square sheets of sandpaper that attach to a square base via a clamp. Because of their square shape, they are the ideal sander for tight corners or edges. Note that they sand in an 'orbital' or circular motion, which may leave swirl patterns in the wood grain. But for quick removal of paint or varnish, this is the sander to use.
Cordless random orbital sanders generally take circular stick-on sanding pads and differ from regular orbital sanders in that they sand both in an orbital and back-and-forth or random motion. This gives a generally smoother finish, as the repeated motion smoothes out any unwanted swirls or lines. Because of the smoother finish, cordless orbital sanders are ideal for polishing finished surfaces, like kitchen tops or even cars. Just remember to use a polishing pad and wax.
Though different, both types of sanders share some common features. Sanding pads for both come in varying 'grits', marked as a number. For coarser finishes, look for sandpaper with a lower grit number, and for smoother finishes, a higher grit number. Most sandpapers sold today are perforated, offering adequate dust removal, which is collected in dustbags or chutes, a feature that both sanders share. Manufacturers also offer models in 18V or 20V variants (depending on the region). And models with varying speeds are ideal when slowly sanding delicate surfaces, or when you're short on time.
Palm or Finishing Sanders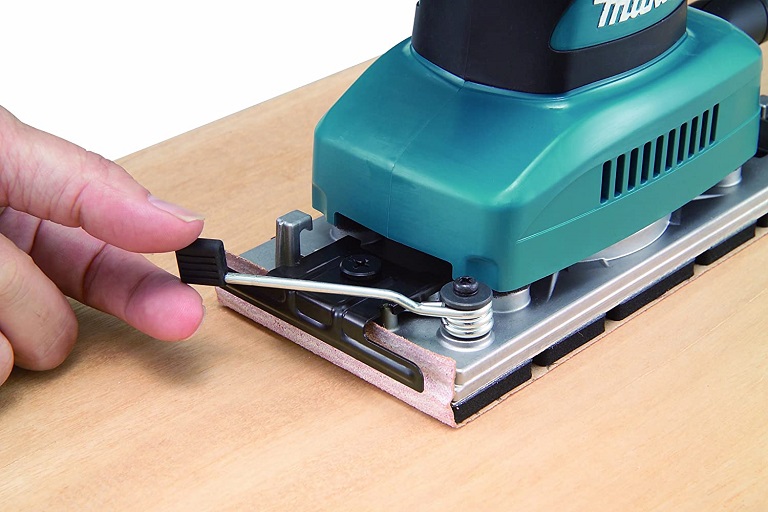 Smaller and generally cheaper versions of cordless orbital and random orbital sanders, often called 'palm' or 'finishing sanders', are used in fine, detailed sanding tasks. They are lightweight, fit in the palm of your hand (hence the name), and are easy to use. These are great before applying paint and smoothing out any imperfections. They generally take higher grit paper to give the smoothest surface. Popular versions include the 1/4 sheet cordless sander, taking a quarter-sheet of the standard sandpaper.

Cordless Sanders Buying Tips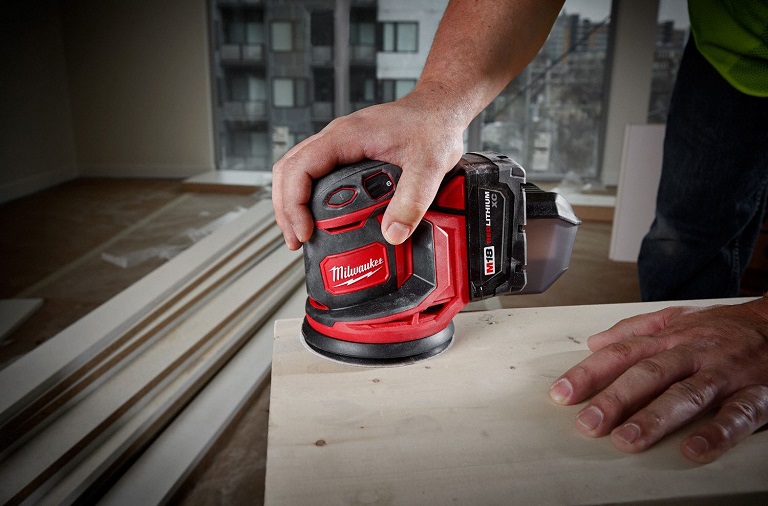 Now that we've rounded up the various types of cordless sanders, getting the right sander depends on the task and the finish you want. If you intend to sand large rough surfaces, a cordless belt sander, with a few additional batteries might be all you need. For general sanding purposes, the safest bet is a cordless random orbital sander, with sandpaper of varying grit to get the look you want. And if a fine, delicate surface is what you're after, a cordless palm sander might just be the right fit.
The major manufacturers all have at least one model of cordless sander, with varying features, specs, and output, all listed on their sites. If you're not sure what you need, you can always consult with the staff in your nearest hardware store or shop online and read the reviews. Both will give you detailed advice on the cordless sander that best suits your needs and budget.
Online shops provide additional customer reviews, always a bonus before buying. Some stores even offer rentals, if you're after a one-time job, and not willing to splurge on something that you might not need again. You can also check out online forums, where tradies and anyone just taking up woodworking can offer further suggestions, advice or ideas for your next job.
Now get your cordless sander, heaps of sandpaper, some protective gear, and get to work!