Industrial Furniture style gives modern homes a sophisticated edge
Industrial style is something that has been around for a very long time and has started making a huge comeback in recent years. It is a great design that can be incorporated into any style home including contemporary, tradition and vintage. The raw, utilitarian style is not for those of you who want a piece of furniture that will blend into the background though. But if done right, it gives a sophisticated edge. The key to really blending industrial style into your home is by picking a few key pieces.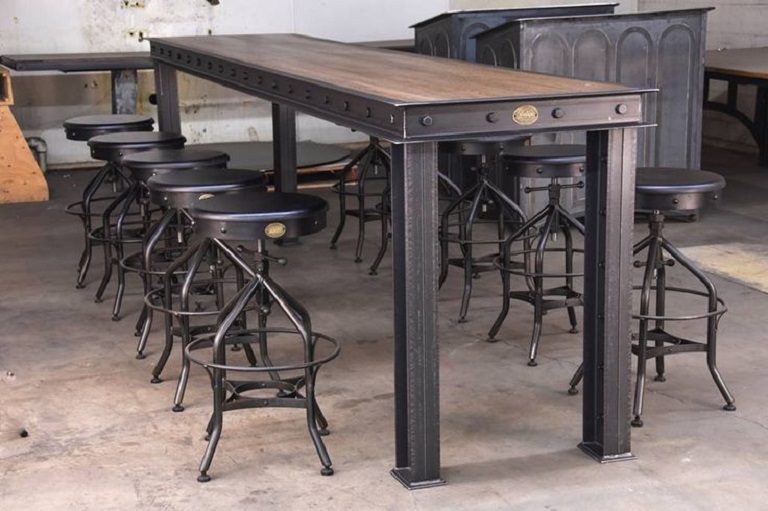 From lighting and edgy art and with few functional furniture pieces, you can easily make the warehouse look work for you too. Smart strategy would be not to go all metal. A little can go a long way. You can buy industrial furniture pieces (few functional pieces is more than enough) and mix with the ones you already own. Luckily, there are many places where you can buy industrial furniture. From minimal to heavy metal, you can embrace and express the rawness.
Lighting
This is probably the easiest place to start and it also won't cost you a whole lot of money. Industrial style lighting is actually quite simple in design but it still leaves a strong impression. There are so many great options out there, so try looking for something with adjustable arms, pendants and metal lamps.
Coffee Tables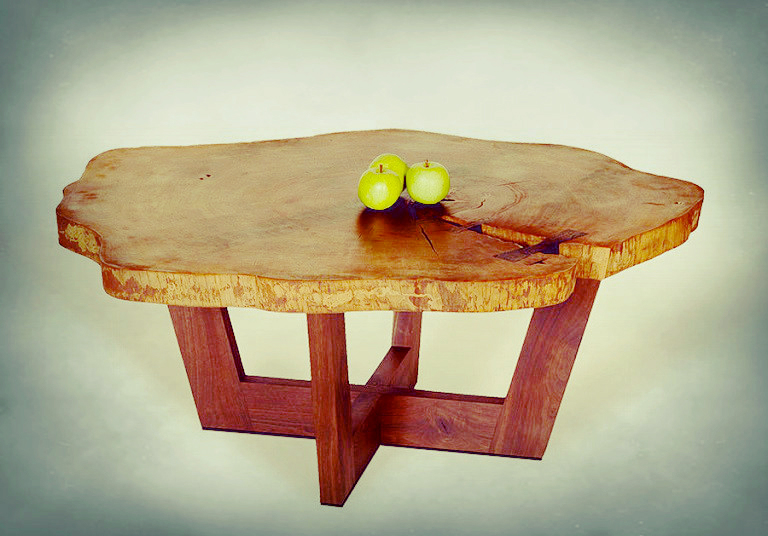 This is another way to bring industrial style to the centre of the room bringing the focus with it. There are so many different styles of industrial coffee tables that you really can find great ones that will match the furniture you already have. Try sticking to something that is made from wood, metal or has wheels. These are all key features when it comes to industrial coffee tables.
Chairs & Stools
Go for something that you would most likely find in a science lab that has that real industrial edge. However, there is a huge variety of industrial influenced designs. You can add the chairs around the dining table or you can add stools to your breakfast bar or counter in the kitchen to really make a statement.
Dining Table
This is probably one of the easiest pieces you will find that come in industrial styles. Simply because they seem to be easier for manufacturers to make as you can mostly find them with a wooden top and iron legs. This is a great style for your dining room and you can pair it with any kind of chair you like.
Cabinet
If you are looking to bring industrial style to other parts of your house you can easily invest in a set of cabinets or drawers. There are so many different styles to choose from and so many different designs you are sure to find something you love. You can easily add some cabinets to your bedroom or even use it as a table in the foyer.
Bench
An industrial bench is a great way to bring the style from inside your house to the outside. A wooden and cast iron bench is a great addition to the yard; it looks stylish and is very functional. Adding a bench to your yard is a great way to create a space for you to relax in.
If you are not sure where to find industrial furniture a great way to start is to search online. Online stores have the biggest variety and you can easily buy industrial furniture all from the comfort of your home.