Hiring Residential Moving Services is the First Step Stress-Free Move
It has finally happened! We bought a house, and we're finally moving from our small apartment in a building with a rather disturbing look (don't mind my detail-oriented eye, I can't forgive things like an old, completely forgotten building facade). And while I can't hide my excitement about our new home, my husband can't stop getting nervous and cranky because of the entire moving process. He actually thinks I am going to leave everything on his back and worry later. However, what he doesn't know, is that his otherwise perfectly organized wife, has everything under control.
I understand why he's making such a fuss about the move – it's a serious task. It requires time, organization, preparation and some heavy lifting, which means we'll probably have to sacrifice an entire weekend in order to get everything done. But, from what I've gathered, if you develop a system and stick to it, moving won't be such a scary task. Especially if you take advantage of the Holly Grail in moving: residential moving services.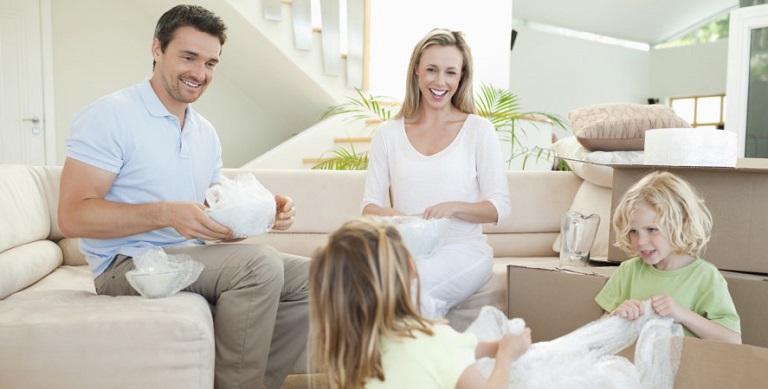 Stop Procrastinating – Get Organized!
You really can't delay the moving process to eternity because you'll be forced to leave your previous home eventually, especially if you've put it on sale. And if you wait until that moment comes, then you'll really stress about it. So, start on time with the whole organization process: who will do the move and when? As for who, I strongly recommend you look for companies that offer residential moving services if you want everything to be done smoothly and efficiently. As for when, make a time schedule and stick to it no matter the distractions (and trust me, there will be so many of them: movies, gym time, guests, a small vacation etc.)
Stay Focused: Arrange, Pack, Label and Prepare
Don't panic when you see all your stuff and furniture that have to be packed, and you have to do it. Even when you hire a company that offers residential moving services, you still need to prepare everything so it's easier for you to organize yourself later in your new home. That being said, get plastic bags and bins and a bubblegum wrap and start packing things that are delicate, like the ones made of glass. Place them carefully in a box and label it. Labels can literally save your life when you start unpacking.
Finally, Take Care of Electronics So You Save Yourself from Headaches
Everything electronic will be unplugged and all cables should be carefully wrapped along with the device so you don't go crazy afterwards thinking how to re-connect all of them. Make photos of how everything is connected and where should all cables be plugged-in. This will save you time and nerves later on.
With the help of these simple steps, I'm going to get everything transferred in our new home in no time. And afterwards, I'll just arrange everything perfectly, clean the house and voilà – job flawlessly done.