Mix Pain with Pleasure: 5 Kinky Sex Toys to Heat Things Up
In case you never tried spicing your sex life up, there are endless kinky toy options to try. For some partners, kinky sex might mean role-playing or BDSM, while for others, it means incorporating new sexcessories into their usual routine. If you want to experiment but don't know exactly where to start, the following sex toys truly have a whole lot to offer!
Nipple Clamps
Nipple clamps are clips that are used to pinch or compress a small piece of flesh. They function by limiting blood flow to the nipple, which results in a sensation that is at once numb, pleasant, and painful.
Some people enjoy the sensation of wearing clamps, others enjoy the feeling of removing them and some simply like the appearance or act of putting clamps on their partner. In other words, using a weighted nipple clamp can be good for many reasons.
Besides being fantastic for nipple stimulation, they work fine for multitasking as well. In fact, these versatile sex accessories are considered the "chef's kiss," for hands-free nipple play. By purchasing a pair, you or your partner can concentrate on other activities such as oral sex or adding additional sex toys to the mix.
Some people want more pain than others. So, depending on the type, you can experiment with the intensity of the clamp and the slack of the nipple chain, if there is one. Beginners, however, should always start with adjustable tweezer clamps so they may gradually raise the intensity and be in control of the sensation.
But, if you're looking for a more intensive option, alligator clamps can adjust the pressure by loosening or tightening the screws at the tips. Most of these have rubber tips, though some might have "teeth" under the rubber to increase intensity.
However, whenever you're ready to take things to the next level, advanced magnetic nipple clamps are also available. The magnets continuously try to touch so they continue to get tighter on the nipples.
Whatever type of weighted nipple clamp you decide on, timing the removal, in this case, is crucial because a clamp that hurts before an orgasm could be excruciatingly painful after the climax. Also, people with sensitive skin should think about nickel-free options to prevent a possible metal response.
A Blindfold
It's good to keep in mind the basics and the fact that your most potent sex organ-your brain doesn't require much to get in the zone and enjoy a little power-play before breaking out the rope, cuffs, or anything else that might cross the line into creepy.
Having one partner wears a blindfold is the simplest way to begin kink. There are a ton of opportunities to investigate and tease because it gives up one of our most powerful senses-your sights while enhancing the others. Additionally, if you don't feel it or need or want to stop, blindfolds are quite simple to remove.
Handcuffs
Handcuffs are always welcome in the kinky sex world. They're easy to experiment with and turn on the heat in your bedroom. However, like the majority of sex toys, not all handcuffs are created equal.
Beginners should stick up to more flexible options that are stretchy and loose enough to pull themselves free in seconds if they start feeling uncomfortable or need more time to get into the realm of more intense bondage. After all, the point of restraint-play is more about the idea of giving power over to your partner, not leaving red marks on your hands.
As you evolve you might consider sturdier handcuff options as they will certainly provide you with greater pleasure. Think about a basic set of padded wrist supports. These can often provide the level of control and constraint that most individuals want while remaining incredibly comfortable and quick to remove. Velcro- or body-safe leather cuffs, on the other hand, are always preferable to metal ones because they are less likely to leave scratches on the skin or dig into it if you need to move or struggle.
Feather Ticklers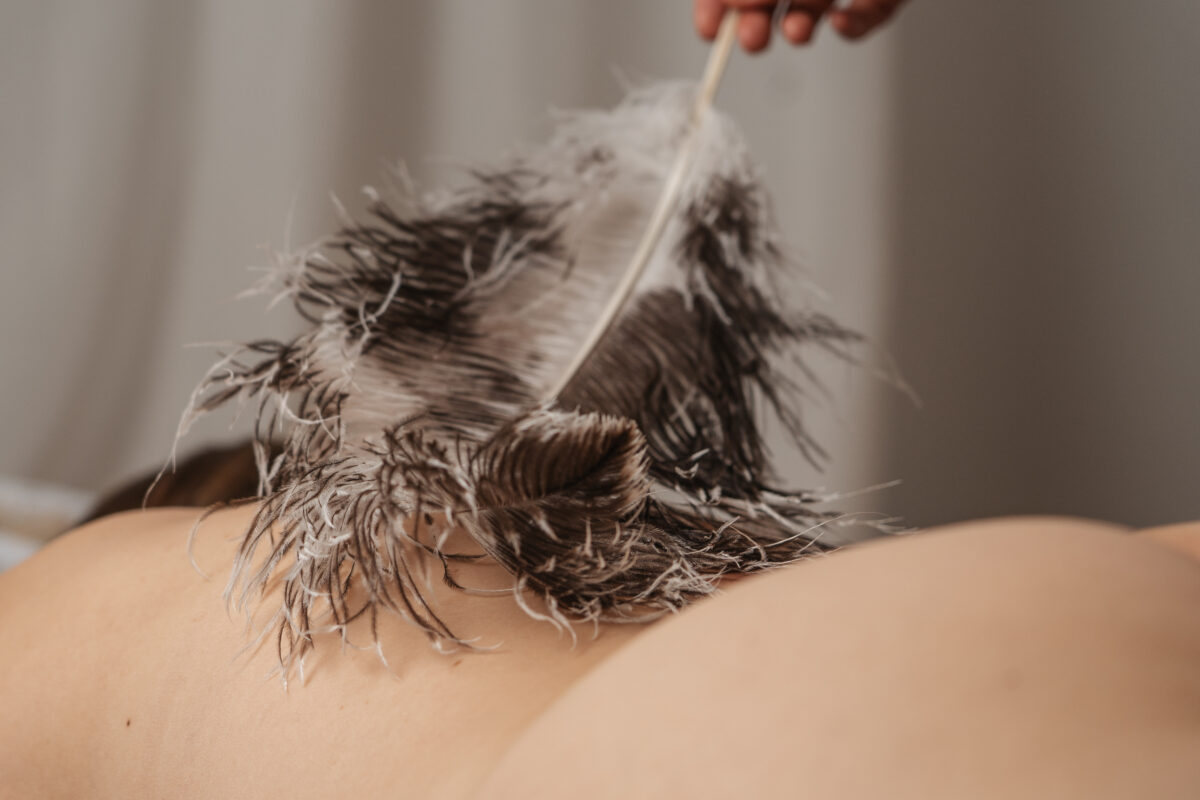 Many people like the soft, seductive feeling of feathers on their skin, regardless of whether they're into bondage or not. A soft feather touches your skin in a way that gets the nerve endings activated.
The feather tickler works great if you are a total newbie just dipping your toe into impact play because it is simple to operate. You'll be experiencing the skin-tingling feeling, the anticipation, and occasionally, a severe case of ticklish torment.
Moreover, if you already have a variety of sex toys and want to add a fresh experience, the feather tickler can be combined with your favourite whips and paddles or other impact play toys.
Vibrators
Without a doubt, the best way to experience orgasms for women is with the help of vibrators. But long gone are the days when vibrators were one of the most common sex toys in women's bedrooms. Today, both partners can benefit from them in reaching ultimate pleasure in their sexual intercourse.
There are tons of vibrator choices in sex shops these days. A wand vibrator is a great option for those who enjoy kinky stuff for several reasons, but mostly you can easily stimulate a variety of parts and equipment, and there's usually a good mix of intensities and attachments available so it won't get dull too quickly. To spice things up outside of your bedroom, use remote control vibrators that you can link up to your phone.