The Steps to Make Your Garden Wildlife Friendly
Though it's not always easy to admit, we modern day people have drifted away from nature, especially those of us living in urban environments. It may seem difficult to be at one with nature, but it's certainly not impossible, particularly when you have a garden area waiting for you to breathe some life into it.
Great news is you can do so without breaking your bank, starting from the addition of garden chairs. Now you may wonder why start from furniture pieces – you're going to see further through the post, so patience! Since there is a wide range of outdoor chairs, you're sure to find those that bring about style as much as comfort.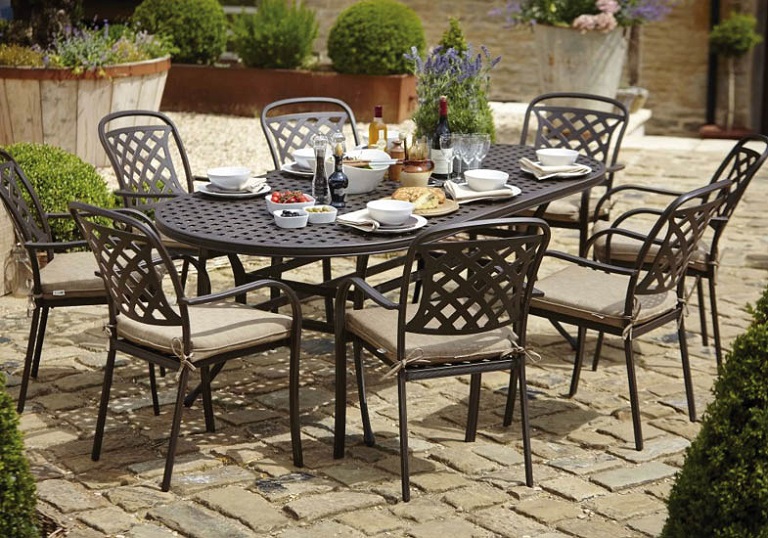 Then again, considering we're talking about garden chairs, you'd also want to get quality, something that would withstand the test of time (and the weather conditions!). You can have that with teak outdoor chairs – the sustainable recycling material, that's bound to sweep you off your feet with its resistant properties, and durability.
Once you've made your pick on the chair design, and completed the purchase, it's time for the other changes. Apart from surrounding yourself with all sorts of plants, you can make your outdoor area more wildlife-friendly, by creating spots that invite them to come over for a visit, and you can do so by making your plant choices wisely.
You're sure to enjoy the sight of butterflies and bees by planting ornamental plants like lavender, and honeysuckle; more points if you also throw in the beauty of shrubs and trees, the perfect nesting places for your garden friends.
Build a pond, and you've paved the path for visits from frogs and toads. Taking into account the breeding of insects the pond would enable, you could also expect to see some bats, stopping by for a pond feast. Surrounding the pond with rocks guarantees the visit of lizards as well, however if you live in a snake prone area, you might consider leaving out rocks from the project, as snakes love a good rock shade too.
The way to win over birds' attention is to make bird houses for them, filling them with food, and of course, the addition of a fountain where they can stop by to drink, and have a refreshing bath.
Not only would these garden changes enable you to help the environment, but you'd also get to witness more garden health thanks to wildlife! And oh, once you're done with the project, take a seat in your lovely new chair, put your feet up, and relax with the view of garden liveliness.