Steps to Selecting the Ideal Label Printer
Whether you're working in an office, a factory floor or a distribution facility, you've probably used or needed a label printer at some point. Labeling printers aren't just useful for managing and labeling stock, but they also play a crucial role in managing internal files and documents to make sure they don't go missing. With that said, if you're on the market for a brand new commercial label printer, there are a couple of important factors to consider in order to ensure you buy the best one.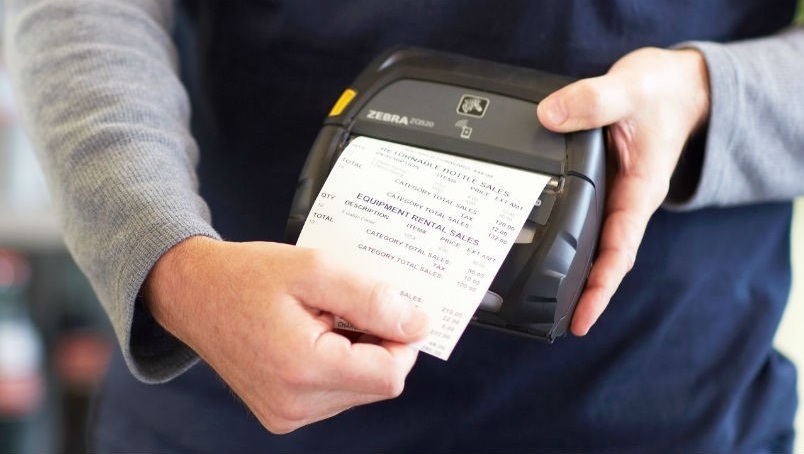 As is the case with most printing solutions, finding the best commercial label printer will mostly depend on your business needs. In order to determine them, you first need to ask yourself and find the answer to the following questions:
How often will you be printing labels?
How many labels will you need at once?
How important are speed and quality?
What size labels will you need?
Is label printing an ongoing or a temporary requirement?
Will you need a portable label printer?
Understanding your specific requirements and knowing your budget will be key to picking the right printer. But before I get into the different printer types, worth knowing is that you'll come across two classes of label printing mechanisms – thermal printing and inkjet printing technology.
Thermal printing technology uses heat to create a permanent image. There are two basic types of thermal printing – direct thermal and thermal transfer printing. Direct thermal printing uses a chemically treated material that becomes darker when it's heated up through the thermal print head. It doesn't require ribbons or ink, but it can only create black and white prints that fade over time. It's a very popular method for barcode printing. Thermal transfer printing, on the other hand, works by applying heat to a wax- or resin-based printer ribbon via the thermal print head. The heat melts the ribbon's surface and the resin or wax is applied to the label to get the desired design.
As far as types go, there are two basic types – commercial colour label printers, and handheld and desktop printers. Commercial colour label printers are for heavy-duty printing requirements such as manufacturing plants or factory floors. They offer quality prints and can meet high demands without compromising speed and quality. Handheld and desktop printers are portable and quick, which makes them ideal for warehouse and office labeling. Although they're small, these label printers can also handle heavy-duty operations and can be used in demanding industrial environments.
There are also two types of inkjet printing technology – piezoelectric and thermal. The piezoelectric method is the more sophisticated, more accurate and faster one, and it is the only one used for commercial label printing. In this method, each ink droplet is pushed out of the head nozzle by a plate that's powered by an electric current. These droplets are then precisely fired onto the label surface to produce a quality image. Piezoelectric printers are very efficient, fast, and cheap to operate.