3 Ways Hats Can Amount to a Mesmerizing Hairdo
There is no doubt that simplicity is the key to looking stylish, cool and fashionable. And when it comes to creating your own style, keep in mind that you are one piece of accessory away from creating a stunning look. The key in this whole idea is to know how to match and wear the chosen accessory.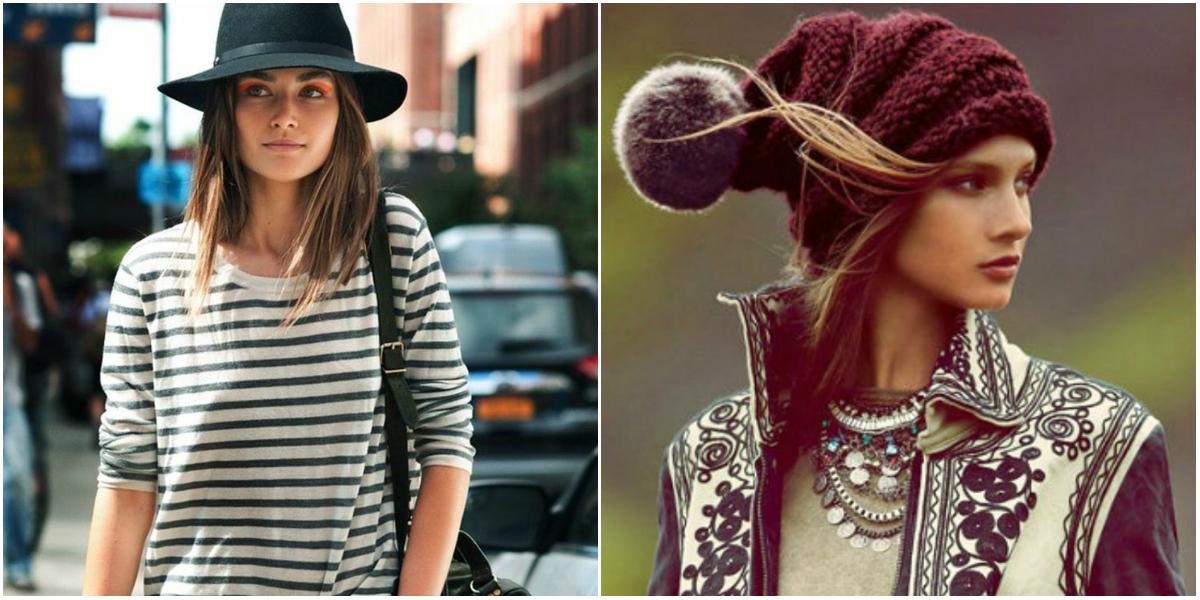 Speaking of fashion accessories, women's hats are definitely one of the most powerful accessories that can make you feel sexy, pretty and stylish. Choosing the right ones can make you pull together your look which, in fact, can tell a lot about your personal taste and character. When it comes to hats online stores have a plethora of different types, shapes and sizes of women's hats at affordable prices. Meaning, you can choose more than one and match it with different outfits that can make you feel one-of-a-kind when wearing them. In addition, just because you are wearing a hat, it doesn't mean that you can't have a mesmerizing hairdo. Take a look at the three ways hats can help you look stylish and still have the most alluring hairstyle ever.
Slouchy Knit Beret
The beauty of wearing a hat is that if you have bangs you don't have to worry about them. Just secure them with a bobby pin and you are done. The next thing you need to do is to take your curling iron, straight curl your hair and once done leave it to cool. Also, remember not to don't mess around with the curls too much.
Note: Once you remove the iron from it, hold the curl in your fingers for a little bit to give it a kind of a set. Once cool, run your fingers through your hair to create loose curls which are perfect for this hat (you can choose to wear either smaller or larger beret). What's left is to take your beret and put it on your head.
In case your hair doesn't hold curls during winter and humid climate, you can pin your hair up as to fake the length and create an illusion of medium haircut. Place the knitted beret and you are good to go.
Fedora
You can use any kind of fedora you have (material wise). The perfect way to wear a fedora is with your hair down and a side braid. Fishtail or French braid, it is totally up to you, what matters here is to create a perfectly braided hair and put the fedora on. Or, you can make a side bun. Pull the hair to the side, just don't do it too high because you won't be able to put the hat on. Take bobby pins and secure the shorter frizzy pieces that come out of your bun and put the fedora on.
Knitted Beanie
Be it straight or curly, a beanie always looks good on loose, down hairstyle. In case your hat looks too puffy, you can use some extra drops of your favourite serum or hair oil as to ensure that your hair stays sleek.
Well, these are just some of the many types of hats you can choose to wear this winter. Honestly, it shouldn't be difficult to achieve these looks as all of the aforementioned hair styles are pretty easy. You just need to buy hats online (those you miss in your wardrobe – the more the better, right?) and try them out.