A Guide to the Different Types of Back Braces
We slouch at our desks for at least 40 hours a week, and the rest of the time we hunch our heads even more over our phones. Not to mention the three-year pandemic that has hindered our normal way of life and turned us into even bigger couch potatoes, all of which significantly impacts our back health. Bad posture causes more than just momentary discomfort and stiffness, it can lead to a permanent hunch, which you definitely don't want. So, is wearing a shoulder brace the key step to a better posture?
The Different Types of Back Braces
Back braces have the potential to be an excellent tool to better your posture, keep your spine properly aligned, remedy the negative consequences of a particular condition and reduce a recurring back discomfort caused by a spinal issue. When choosing a back support brace, the most crucial element to consider is where you want to focus the support, whether it's your lower, middle, upper, or shoulder back, or a mix of multiple aching points.
The shoulder support is composed of a special elastic material that is cushioned where it matters for a gentle touch against your skin, particularly under your arms where other braces might rub. This implies that the back support brace can be worn directly on bare skin and comfortably under your clothes.
Specific forms, formats, and materials may be better for particular ailments and even just for certain people's bodies, so it's crucial to see a physician if possible when selecting the right back brace for you. However, most back braces fall into one of three groups based on the materials used to make them, so you've got flexible, semi-rigid, and rigid models.
Soft Braces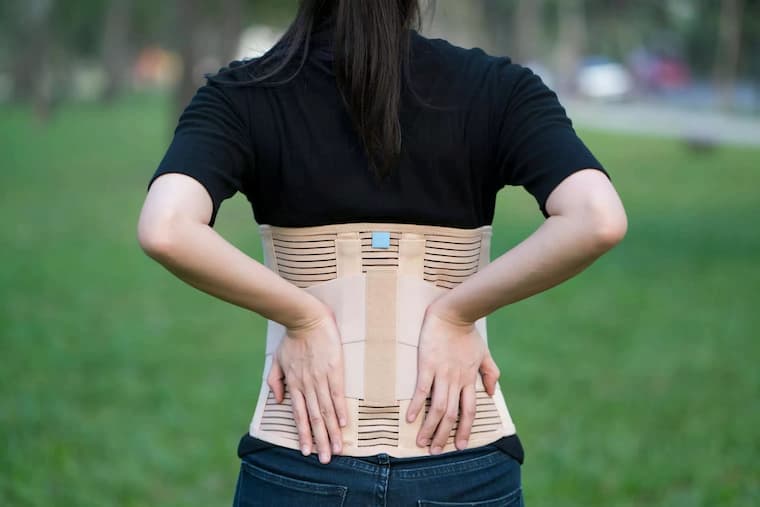 Soft braces are comprised of breathable, soft fabric with adjustable elastic or Velcro closures. Soft braces compress the abdomen area and reduce spinal pressure by supporting the muscles that normally support the skeletal structure. Soft bracing enables the spine to move forwards.
Some soft braces provide support when the wearer is performing heavy lifting at work or at home. Others just give mild, all-day assistance. Depending on the region of need, these orthotics come in various forms and sizes. Some reach from just below the sternum to the hips, and others being much smaller, resemble a big belt.
Because most of these soft braces are adjustable, you won't need to be measured at an orthotics clinic for a tailored one. However, your medical or orthotics specialist can show you how to use your brace most successfully.
Rigid Braces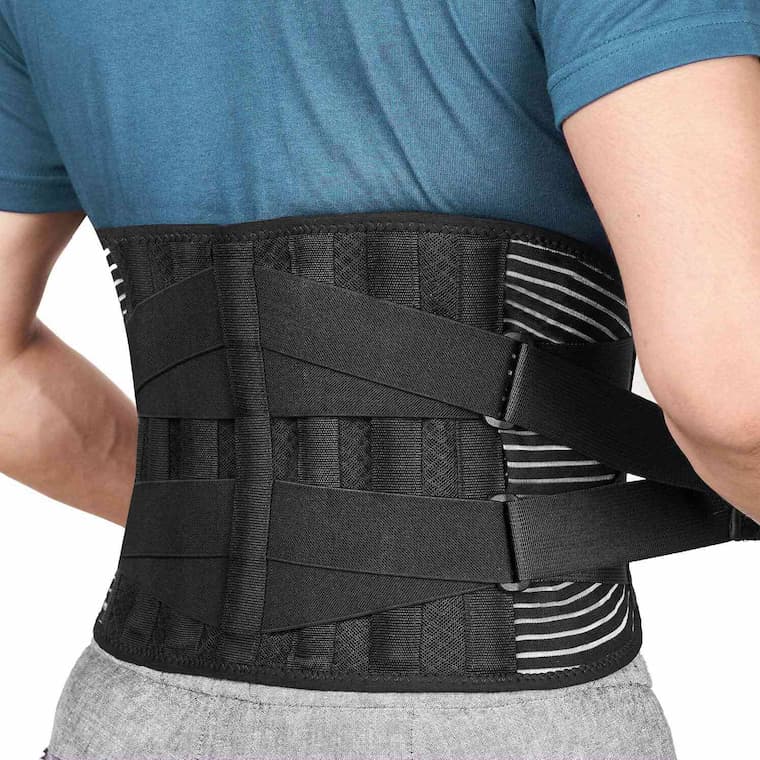 Rigid braces, which include hard panels on the front, back, and/or sides, give the most support and stability to your back. This brace is often composed of hard composite materials or moulded plastic and held together by a strong covering of cotton or canvas that wraps around the body.
Rigid braces are good for patients who have significant pain or are recuperating from an accident or surgery that requires their back to be still. These braces provide comfort by providing strong pressure to the spinal column, shifting weight away from fragile or damaged bones. They also drastically lower spinal segment range of motion and even micro-motion, which is ideal for post-surgical treatments.
Semi-Rigid Braces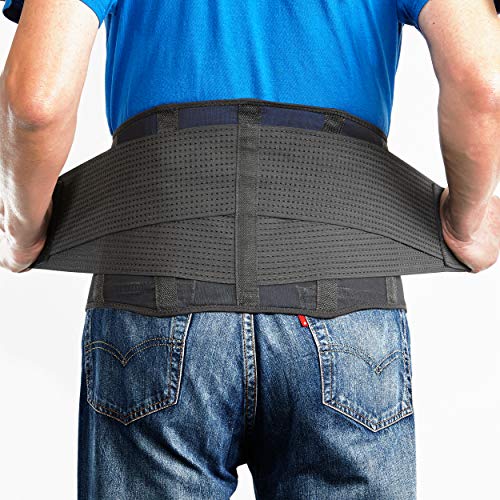 Semi-rigid braces integrate the best features of both flexible and stiff braces into a single design. This is usually accomplished by adding solid supports or extra stiff padding to the body of a flexible brace. These extra supports are often detachable, allowing the user to tailor the amount of stability to their own demands.
The corset brace, which resembles a woman's corset and features vertical metal or plastic stays that provide support and prevent mobility, is an example of a semi-rigid brace. Depending on the degree of support supplied, these stays are often incorporated throughout the whole circle of the brace, or simply in a few spots on the front, back, or sides.
How to Properly Wear a Back Brace
A prescription brace for back pain should come with use and maintenance instructions from the doctor, the brace manufacturer, or both. These instructions contain advice on how to fit the brace, how to put it on and take it off, and how to clean and care for the same. Many braces are custom-made for the patient's needs and physique, and if worn inappropriately, they can cause discomfort.
Wearing a back brace incorrectly can irritate the skin, resulting in blisters or rashes. Washing the skin under the brace on a daily basis can help prevent debris and dead skin from accumulating and creating discomfort. Excessive moisture under the brace might irritate the skin and cause ulcers and/or skin degeneration.
As a result, avoid using lotions or moisturisers underneath the brace. After removing it, it is usual to see some red areas on the skin. These stains should disappear in 15 to 30 minutes. If they do not go away, or if the brace causes a rash or bruising on the skin, it is possible that it was not correctly placed and should be adjusted by a doctor or expert.
The manufacturer will normally include specific washing guidelines, which should be followed to ensure the brace's longevity. Most back braces are not intended to be machine cleaned or dried. Instead, hand wash the brace with water and mild soap. Any extra padding or panels should be removed and cleaned separately first.
A brace should be hung or placed flat to dry. Before wearing the brace, make sure it has been well cleaned and completely dried since a soapy or wet brace is more prone to irritate the skin. It's also a good idea to use a lint roller to remove any dirt, dust, or debris from the brace.
Who is a Good Candidate for a Back Brace?
In general, any patient with a musculoskeletal disease might benefit from wearing a back support brace by unloading compressive pressures on the spine, or patients who are in desperate need of postural correction. Patients suffering from the following conditions may benefit from spinal bracing because of its unloading, stabilising, and proprioceptive feedback effects: acute sprains and strains, post-operative fusion, laminectomy, discectomy, congenital or traumatic instability, disc herniation, spinal stenosis, postural backache, fractures, and/or degenerative joint/disc disease.