Own the Dance Stage: Step Up Your Hair and Makeup Game
Are you getting ready for your first dance performance? If so, your first time performing can be a pretty scary experience. After you've finished practising your choreography, it's time to consider other aspects of your performance, such as your stage look. After all, your entire stage appearance will be evaluated, not just your spectacular pirouettes and beautiful tutu skirt. Your hair, like your make-up and your dance attire, are all vital elements of your stage image.
Hair as Part of Your Outfit
It's common knowledge that you should keep your hair out of your face throughout every dance practice, that's why hairstyles that keep the hair up and away from the face are preferred by all dancers. What better way to wear your hair than in a bun? Ballet dancers, as well as other sorts of dancers, have long preferred buns to other types of hairstyles. Even if it may seem like a dull hairstyle, you can experiment with a variety of buns. The classical bun and the sock bun are the most common alternatives for how to do a hair bun for ballet or any form of dance.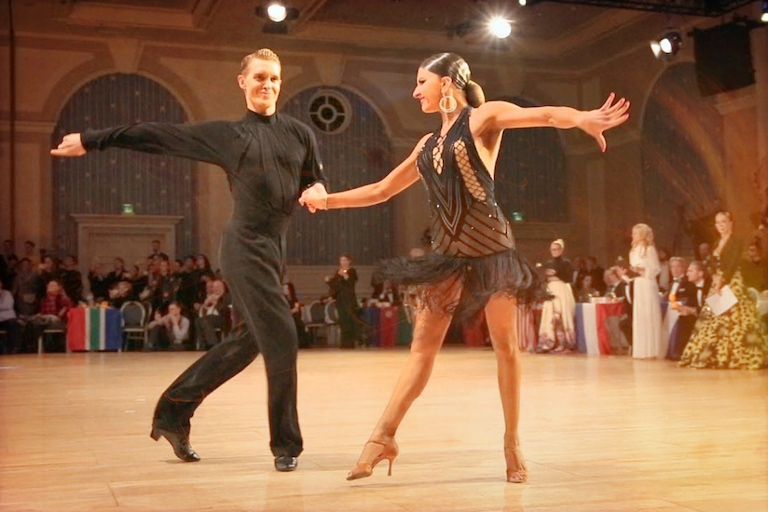 A tiny, flat bun with a tightening at the back of the head is the traditional style. To make a more voluminous and visible bun, wrap a sock or a doughnut sponge around the bun's root to give it a large, spherical appearance. But if you want to take it to the next level, buy glitter spray and add a touch of gold or silver sparkle to your hairstyle. Glitter is quite popular among young dancers these days, and you can see how they shimmer and dazzle at contests. While adult dancers are more concerned with hair colours, young dancers may quickly change their appearance by applying glitter hair spray.
Hair glitter has become the ultimate fad in recent years, and it's a fantastic way to spice up your ballet dancer's haircut. The first step is to gather your strands into a tight ballerina bun and choose whether you want the outside or the interior of the bun to be glittered. Apply hair gel to the area where you want the glitter to go, then sprinkle. The spray, when used in conjunction with bobby pins, may help hold obstinate hairs at bay while also adding a little glitz. Finally, make sure you buy glitter spray from a dance store that specializes in it. Unlike the glitter you can purchase from your local convenience store, shops that specialize in selling dancing equipment provide glitter sprays that are safe to use on the hair and body, simple to clean up after the performance and wash out of any garment.
Glitter has been around for a long time, and it was most commonly used to provide a little joy to difficult and stressful competitions. However, since being a dancer is synonymous with being an artist, it's no wonder that glitter hair and body art are also employed for a full fairy tale character makeover. It's now widely regarded as one of the greatest hair accessories for young dancers, particularly in ballet, jazz, and tap routines.
Stage Makeup Enhances Dancers' Facial Features
Stage lighting has the ability to "flatten" your face, removing all of the facial look and features that allow the audience to perceive your expression properly. Because emoting is such an important element of any performance, bad makeup may severely detract from the audience's experience. Because street makeup companies have a certain quantity of pigment, they can't go black enough to compensate for the harsh stage lights. Professional stage makeup will be highly pigmented in order to be seen under the lights, it won't fade when the lights strike you. So, it's critical to remember that a dancer's facial characteristics will not be defined or seen by the audience without stage makeup. From afar, stage makeup produces a clean face. Stage makeup is more dramatic than ordinary makeup, allowing the dancer's facial characteristics to stand out more.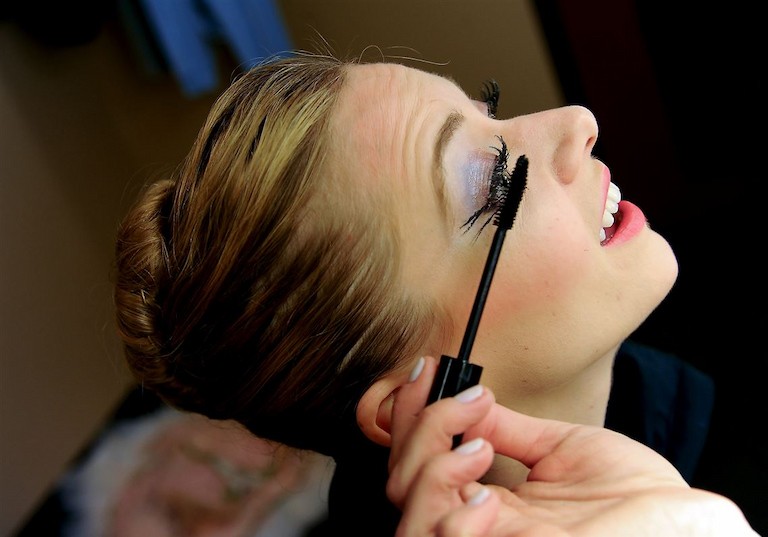 Unless you use cosmetics to enhance your facial characteristics and features, the distance between the performer and the audience stops them from noticing your facial expressions. Your makeup should be dark enough for the first few rows of the theatre to see your features. Because of their poor pigmentation, most street cosmetics brand colours will not be strong and vibrant enough when applied. You can regulate how light or dark your makeup is by varying the amount you apply, the less you use, the lighter it is, and the more you apply, the darker it is. This is a must-have item for theatrical makeup.
Your dancer's face and facial emotions will be washed out and difficult to notice if you don't wear on stage makeup and are dancing on a stage with bright, shining lights. Your dancer's facial characteristics should be highlighted rather than washed out by the stage lights. Stage lighting is used in dance performances to draw attention to and emphasize where the audience should look. The mood or tone of the dance is also influenced by stage lighting. Dancers are storytellers who use movement to express words and emotions. Dancers must be able to view their complete bodies, including their facial emotions, in order to adequately communicate the tale to the audience.
The Sweat Factor
When performing on stage under such harsh lighting, it'll be inevitable for you to sweat which may lead to a slew of problems for your look. Because most street makeup products aren't sweat-resistant, you'll almost certainly end up with a smear of makeup after your performance. Apart from the inconvenience of having to reapply and touch up your makeup regularly in between breaks, most commercial cosmetic brands virtually never use delicate formulations, which means that if perspiration and makeup go into the eyes, it can cause significant discomfort.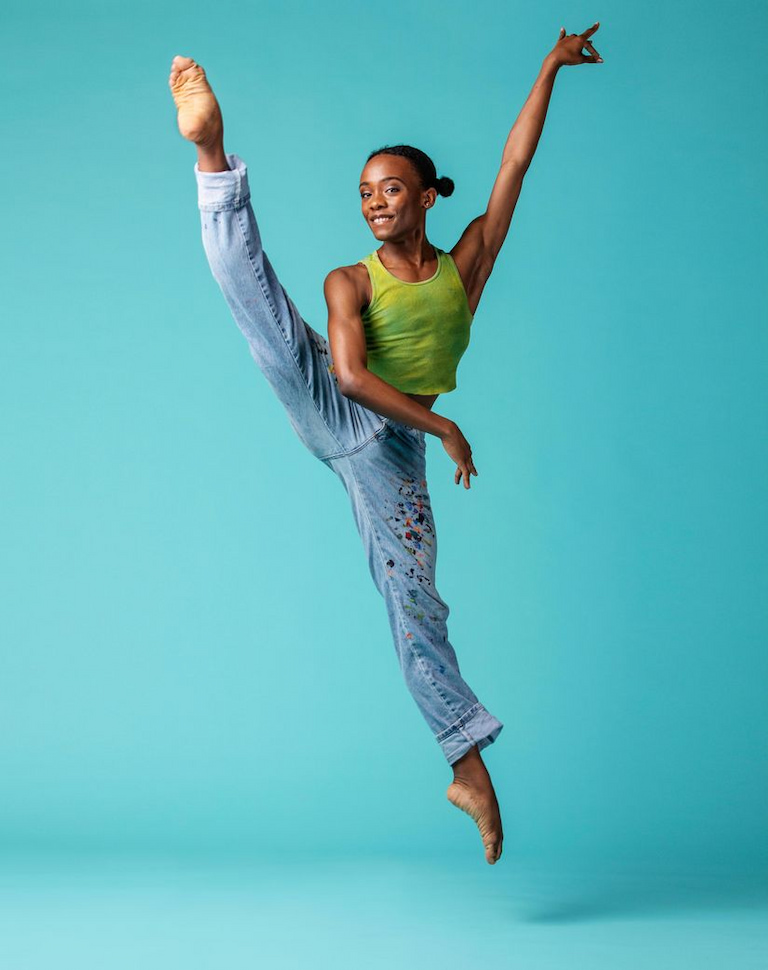 Alternatively, if your lipstick sweats off and enters your mouth, you will be swallowing those toxins. None of these things and distractions should be a part of your life. Instead, make use of real stage makeup and greasepaint. Yes, it is greasy and heavy in texture, but it's the only type of product that can withstand the heat of the lights and the strain of performance.