This Winter Enjoy the Benefits of Wrapping up in Natural Fabrics
There are many reasons to love summer, but winter is to many of you the favourite season because it allows you to bundle yourself in the cosiest fabrics and keep warm. The possibilities for apparel made from these winter textiles are endless, from warm sweaters to warm scarves. This fall and winter season, here are the best fabrics to bundle up with for the cold weather.
Cotton
Cotton is a versatile fabric that may be made thin in the summer to keep you cool, or thick in the winter to keep you warm. It's also an excellent option for folks who are allergic to certain textiles, such as wool. It's fairly tough, but it's also breathable and comfortable. Cotton has the disadvantage of absorbing moisture, so it's not the best fabric to wear on its own when there's a chance of rain.
Wool
When the weather starts to cool down, wool is a beautiful and wonderfully warm fabric to consider. Raw wool is traditionally obtained from sheep, however manufactured solutions have lately become available in retailers. Wool is unique in that it generates natural insulation thanks to the air pockets that run through it. It's also water-resistant, making it an excellent choice for snowy or rainy days. It's lightweight yet sturdy at the same time, making it a long-lasting and resilient material. Overall, it's one of the greatest cold-weather selections for casual or formal wear.
Merino Wool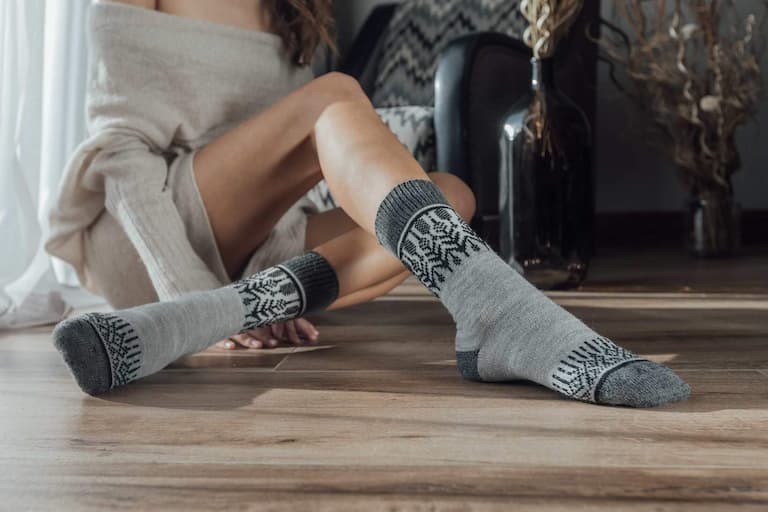 Merino wool is one of the finest and warmest forms of wool, made from the fleece of Merino sheep. Merino wool is wonderfully soft and deliciously pleasant against the skin, as it does not itch like other types of wool, and it resembles cashmere. Because of its fineness, a merino sweater or merino woollen socks may be worn near to the skin which means you don't have to layer it if that's not your styling preference.
Thanks to its insulating capabilities and air pockets spread throughout its structure, it will keep you warm even in the dead of winter. Merino wool fabric is an excellent thermo-regulator that ideally mixes style and function. This is also the greatest natural material for woollen socks for men and women. Alpaca, cashmere, hemp, and camel are other lush and naturally coloured winter materials to keep your feet toasty.
Cashmere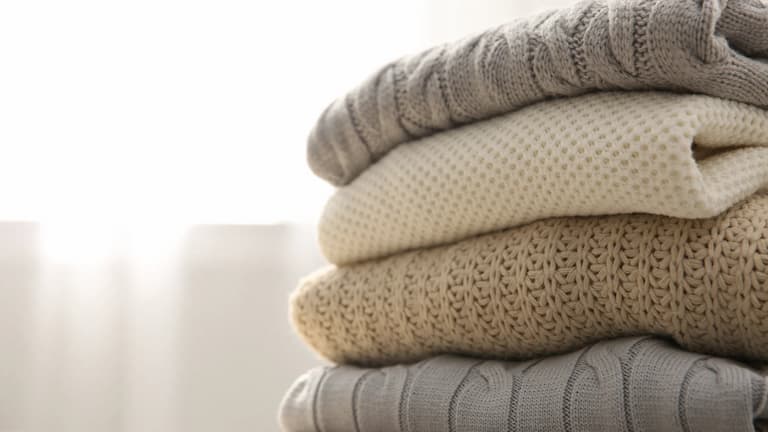 Cashmere is an animal hair fibre found in the downy undercoat of the Kashmir goat and belongs to the specialized hair fibres category of textile fibres. Although the term "cashmere" is occasionally applied wrongly to extraordinarily soft wools, authentic cashmere is exclusively produced by the Kashmir goat.
Cashmere has exceptionally thin fibres (less than 19 microns in diameter, compared to 60-120 microns of human hair), which is why it feels so soft. Cashmere is also a high loft fibre (meaning there is air within the fibre), resulting in a fluffy, opulent fabric with a silky feel. Cashmere softens with age when properly cared for and it doesn't wrinkle, making it an excellent choice for travel attire when the iron is not always available.
Real and Faux Leather
Leather is a stylish fabric that can be worn all year round, not just in the winter. It's a unique textile in that it appears to improve with age. It moulds to your shape, it's extremely durable, and provides excellent weather protection. It requires specific care, but if you can manage it, you can preserve it for a lifetime.
You can also choose imitation leather, which does not contain any animal materials, for a more animal-friendly option. You can even get faux fur so you can stay fashionable without causing an animal to lose its coat. Both of these textiles are warm and long-lasting, making them ideal for cold weather. However, you must know how to care for them to keep them looking new for many years.
Fleece (Polyester)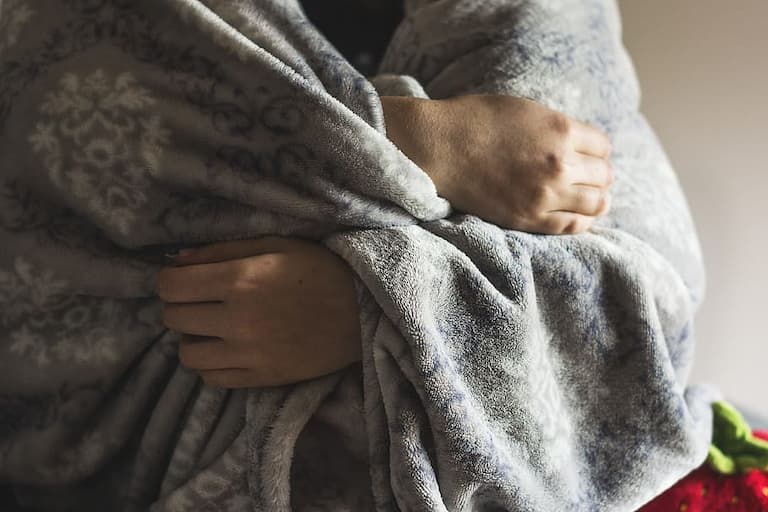 Finally and maybe not as fitting in the "natural section", but certainly worth your consideration, there's fleece. It's almost always associated with the winter season because it's a terrific, warm fabric to use in casual, everyday coats and jackets to keep you comfortable on the go.
After all, it's incredibly cosy and reasonably lightweight. In addition to being lightweight, fleece is also a cheap fabric, allowing you to buy a lot for less money. It's not usually water-resistant, so if you don't want to wear a moisture-wicking layer on top, keep it out of the rain and heavy snow.
How to properly store your winter clothing?
Your winter garments will be stored for seven to nine months with minimal access to fresh air when they hibernate for the spring. Wash and dry clean all your items before storing them away next winter to avoid a strange-smelling closet transition.
Washing and folding your clothes before storing them may appear daunting at first, but it will save you time and effort when you pull your wardrobe out again next year! You might also apply a scented moth repellent, such as lavender or cedar, to keep the moths away and your garments smelling fresh throughout the spring and summer.
Dry cleaning is another step in properly storing winter clothing. This will remove any detritus, including oils from the skin, and will ensure that your clothes are in the finest possible condition before being stored. Even if you only wore it once or haven't handled a piece of linen décor in a long time, it's still a good idea to get it dry cleaned.
Furthermore, some materials might be impossible to wash alone. A professional dry-cleaning service would be appropriate for heavy puffer jackets, especially those stuffed with insulation, or woollen pea jackets that require delicate washing.