3 Steps to Choosing Vinyl Flooring and Why You'll Love It
Vinyl flooring is one of the best flooring solutions on the market lately. Made from synthetic materials with a tough wear layer, floor vinyl options are stylish and contemporary, available in a range of fabulous looks. Vinyl for floors is an affordable and modern solution for both residential and commercial needs. But, with so many options available, it can be hard to narrow down your choices and make the right decision. The following are three easy and simple steps that can help you find the perfect vinyl flooring for your home or working environment.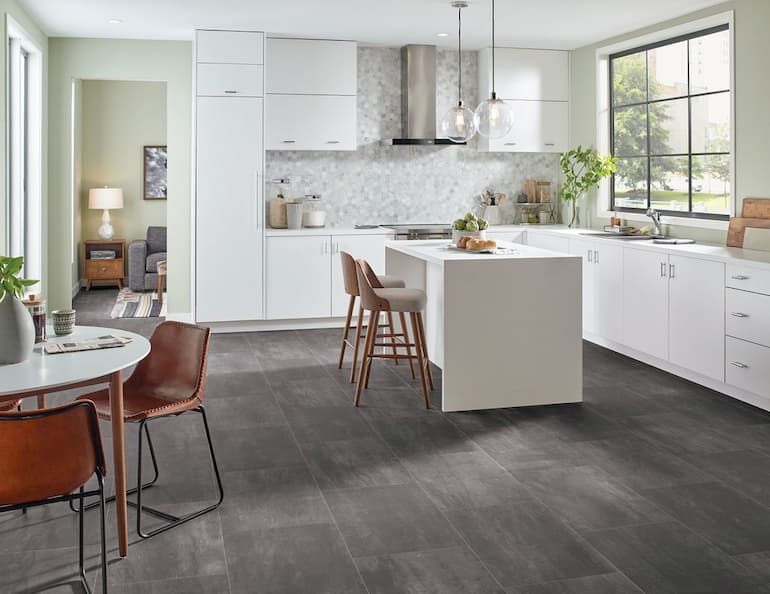 Consider the Type of Room and Traffic
To choose the right floor for your needs, the first and most important thing to consider is the type of room where it's going to be installed. Is it your kitchen, living room, bedroom, or bathroom? If it's a commercial area, is it a café, restaurant, retail, healthcare or educational facility? For any of these areas, vinyl is a perfect solution as it can be installed below grade rooms and is moisture-proof.
Depending on the foot traffic the room or area sees on a regular basis, you can choose the wear layer of the vinyl flooring accordingly. For rooms with minimal traffic, the wear layer and thickness are not as big of a concern as for areas with heavy foot traffic. For spaces such as the kitchen, the foyer, or a restaurant or retail, you can choose vinyl that has a higher wear layer, a 12 or 20 mm.
Keep Style and Décor in Mind
Vinyl can be found in many different styles so it's easy to find something that suits your home of commercial space perfectly. Today's advancement technologies offer floor vinyl in beautiful textures to mimic real tile, natural stone and hardwood. Vinyl can transform the look of any room easily and help you achieve the appearance you've imagined, whether it's the modern or more traditional approach.
It's available in a variety of solid colours and can be laid in sheets or set as tiles, which gives you more opportunities to decide on your flooring look. What's more, modern vinyl designs feature non-slippery finishes applied for safety.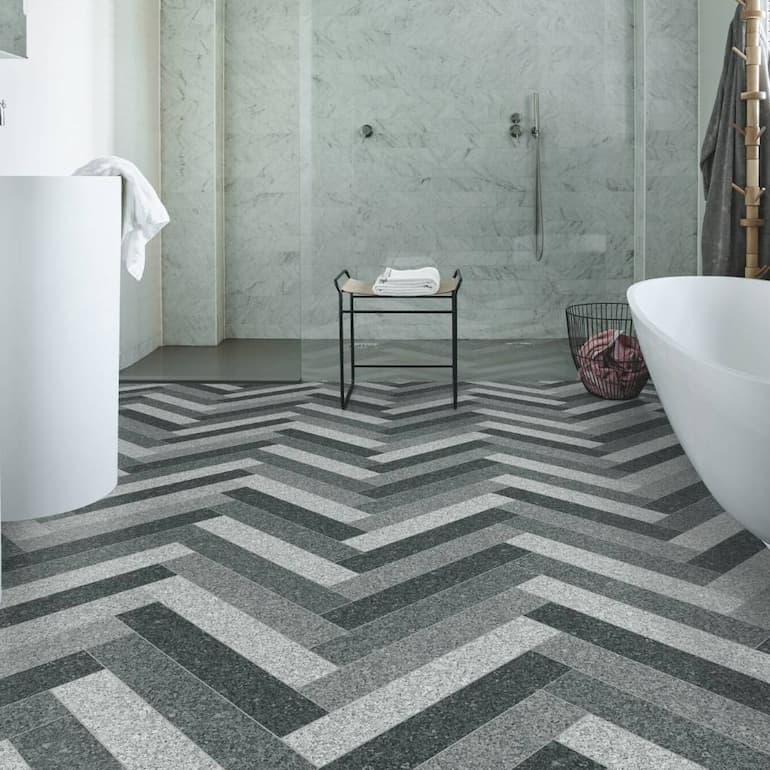 Always Opt for Comfort
Comfort is one of the top priorities when investing in your home or business. When it comes to the comfort of vinyl, there are three factors to consider, such as the following.
Type of Subfloor – The subfloor can determine how your flooring feels under your feet. Installing vinyl on a wood subfloor or an existing surface will provide a softer start to the installation. It's a solid surface that will feel hard, but not as blunt as a concrete subfloor, for instance.
Vinyl Underlayment – Vinyl underlayment is an option you can consider, especially if installing over a concrete subfloor. It can make a big impact in the softness under your feet, and some vinyl floors come with an attached underlayment, ready to install.
Thickness – The thickness of the vinyl can add to the softness of your flooring. A thicker vinyl will provide a softer feel above the subfloor, while a thinner vinyl will give you a similar feel to walking on your subfloor.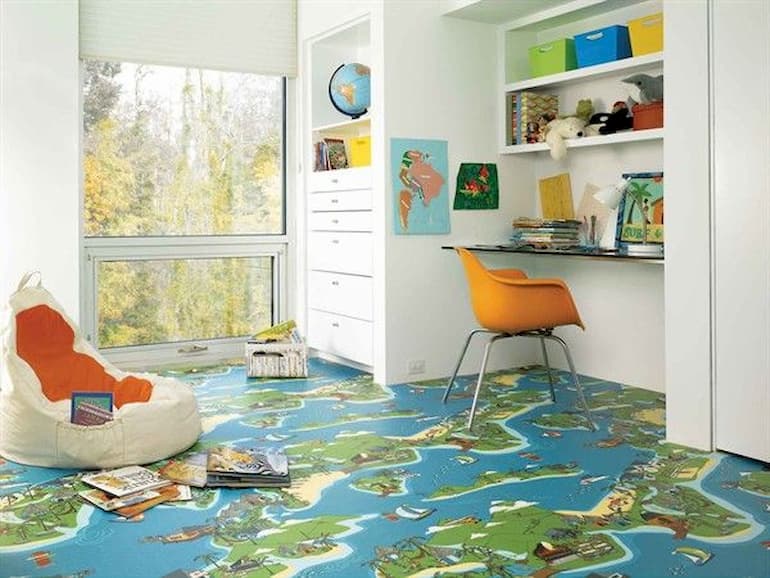 Benefits of Using Vinyl Flooring
Durable and Resilient
One of the biggest advantages of vinyl flooring is durability. When laid correctly, vinyl can last for many years and can handle heavy foot traffic efficiently, with no signs of wear. It is a resilient form of flooring, which makes it soft underfoot and comfortable, too.
Easy to Clean and Hygienic
One of the main reasons why many people opt for vinyl flooring is because it's hygienic and easy to clean. Vinyl is water resistant and has very few seams, which means there are not many places for bacteria to hide and grow. The seams are sealed, so it's almost impossible for bacteria to get in. Moreover, vinyl floors are easy to clean – you can use disinfectants and sanitisers with no risk of damaging the floor. This type of floor is a great solution for people that struggle with asthma or allergies. Also, it's safe for kids to crawl and play on the floor as it's germ-free.
Scratch and Dent Resistant
Another benefit of installing vinyl flooring is that it's resistant to both scratch and dents. So, if you have kids or pets that constantly drop things and scratch the floor, you won't have to worry anymore. The same goes for areas such as the kitchen, where different items get dropped, usually on accident, however, they can easily damage the floor.
Low Maintenance
When it comes to vinyl, you won't have to worry about maintenance a lot. As tiles might need re-grouting over time, and timber floors might need to be sealed after a few years, vinyl flooring only needs to stay moisture-free. To keep your vinyl longer, all you need to do is make sure it's cleaned properly.
Quiet
Vinyl is the quietest flooring option out there. You can walk on it with shoes, and it will not produce any noise. It's really convenient if you're a light sleeper or if your kids wake up easily. Also, it's a great solution for areas that require less noise, such as educational or healthcare facilities.
Eco-Friendly
The good news about vinyl flooring is that lately many manufacturers have improved their techniques and turned to produce eco-friendly and low-emitting vinyl materials.