Steps to Choosing the Best Commercial Vinyl Flooring Tiles
Starting your own company comes with a range of challenges and important decisions. That being said, creating a functional and pleasant working environment for your employees and an inviting one for your clients is definitely one of the main tasks that awaits you. To narrow it down furthermore, choosing the right flooring is no doubt a pivotal aspect as this is the base for all other design elements.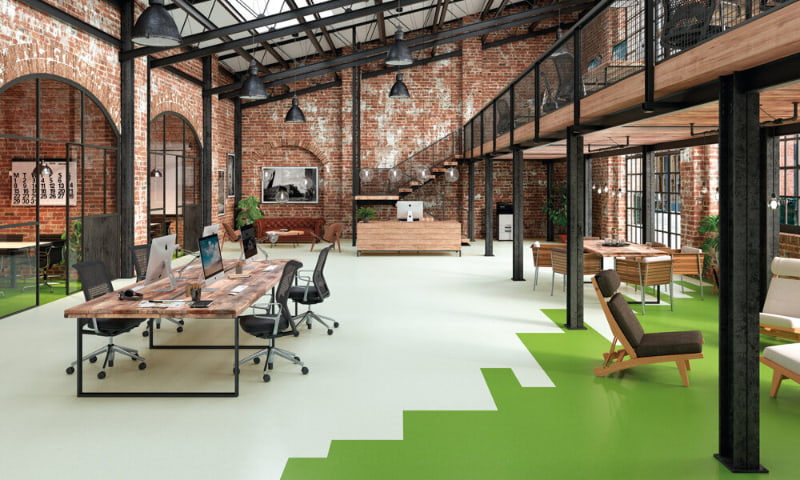 Needless to say, choosing a flooring for your company is different than choosing one for your home. After all, this is a high-traffic area, so it needs something that can withstand heavy use. Having this in mind, it's no surprise why commercial vinyl flooring tiles is one of the top choices nowadays. The endless designs this flooring comes in can not only meet your business aesthetic requirements, but this option also ticks many other boxes.
Durability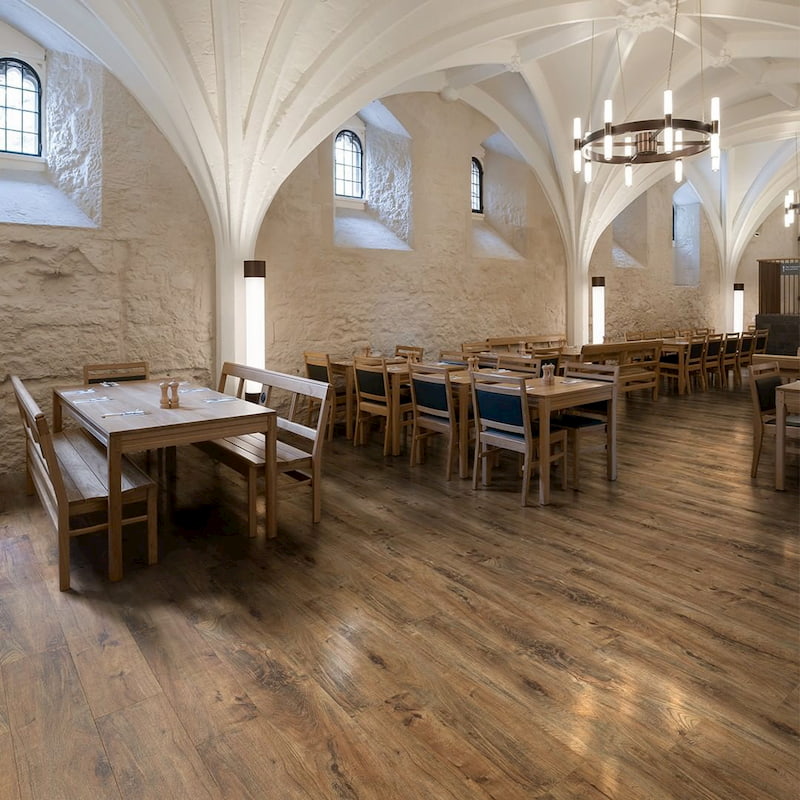 One thing you should be confident about is that the floor you select will continue to look good years after its installation. Usually, commercial environments have high levels of foot traffic so it's important to select commercial vinyl flooring tiles that can withstand all that. Both vinyl composite tiles and luxury vinyl tiles have the potential to be a very long-lasting flooring option, which makes them perfect for commercial environments. Luxury vinyl commercial flooring tiles are more durable as they are less susceptible to scratches and scuffs. This is because they have a clear wear layer which protects the printed surface against wear and tear. The factor that determines the longevity of vinyl tiles is the thickness of their wear layer. The thickness range from 8 mil up to 28 mil which is the best option for high-traffic commercial areas.
Maintenance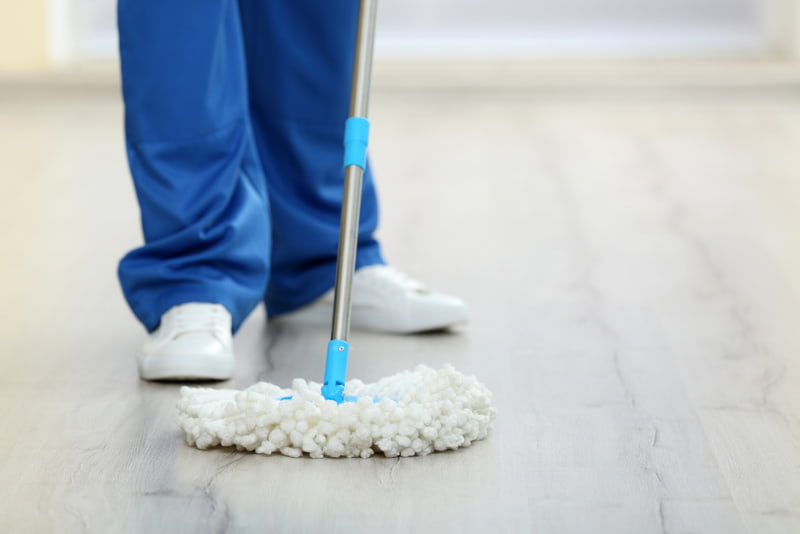 How to clean commercial vinyl tile floors? Both options, luxury and composite vinyl commercial tile requires regular mopping and sweeping in order to keep the surface dust free and clean. Also, vinyl composite tiles require regular polishing and waxing. The wax is used as a coating that protects the surface against daily wear and tear. Although you can expect to spend a bit more money for the maintenance of these floors, in the long run, it pays off taking in consideration that they still don't require too much, yet can look amazing and last quite long.
Aesthetic Value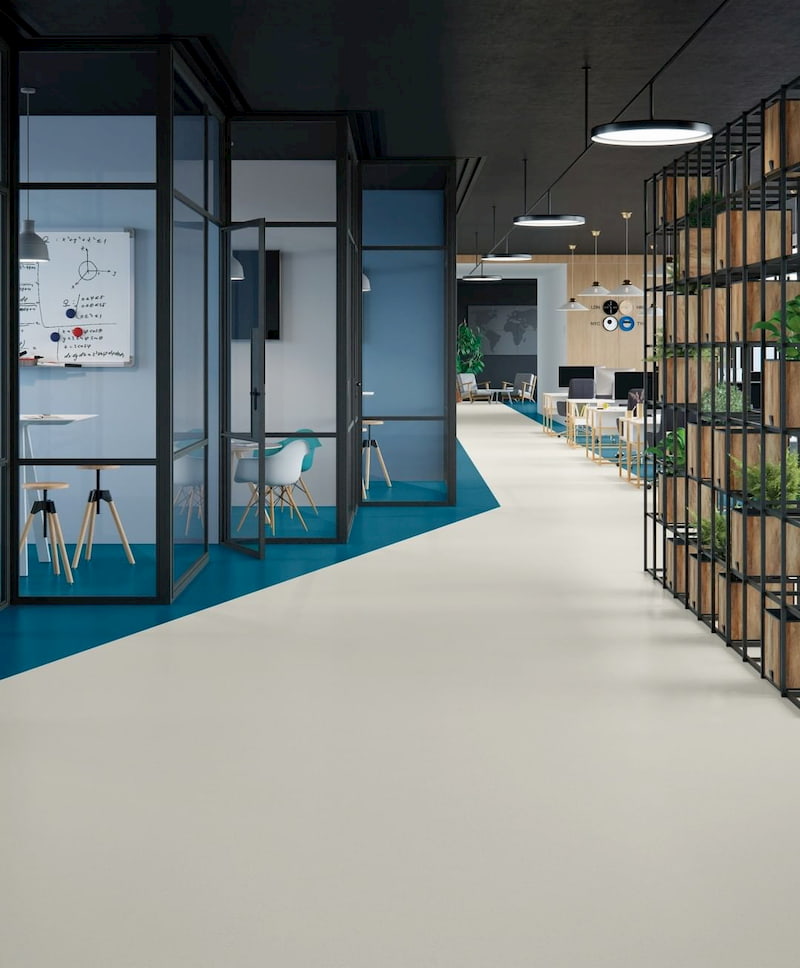 Commercial vinyl tiles come in a wide range of designs, from those that mimic the look of natural wood and stone to abstract patterns. Simply put, with these tiles, creating your desired aesthetic is not an issue. Luxury vinyl tiles come in a greater range of textures. With this option, you'll be able to get the aesthetic of natural wood or stone for a fraction of the price. Thanks to vinyl flooring, adding warmth to your commercial space through the look of natural wood no longer has to break the bank. The same goes for infusing the space with a luxury feel though the intricate appeal of stone.
Price
Vinyl tiles are a more cost-effective option compared to other floors, but still, it is important to not base your decision just on price solely. Instead, you should consider the total cost of owning this type of flooring for a lifetime. Usually, tiles that come at a lowest purchase price require more labour-intensive maintenance which results in higher expenses over time. Luxury vinyl tiles, on the other hand, require only regular mopping and sweeping because they are protected against daily use by their clear wear layer. As a result of this, they are considered a more cost-effective option in the long run, despite their higher purchase price.
Aside from all the above mentioned, vinyl tiles are easy to install as well. How to install commercial vinyl tile flooring? Depending on whether you want to complete this job yourself or hire professionals, there are plenty of online instructions that may help you handle the job.
Noise
Vinyl floors can also reduce the levels of noise in your office space since they have the ability to absorbs the sounds rather than magnify them. This aspect is quite useful, especially when it comes to minimizing the noise from heavy boots.