Step into the World of Commercial Flooring – the Best Office Floor Solutions
Creating a pleasant working environment for your employees and an enticing office aesthetics for your clients can be a challenge. Flooring plays an important role in the overall design and feel of a room, which is why there are various factors to consider when choosing a model for your office. You can find a wide range of flooring options on the market but not all of them are suitable for a working environment.
Hardwood
A hardwood floor is always a good idea, regardless of the area it should be installed in. It gives off a stylish and classic vibe that never goes out of style. Hardwood floors are long-lasting and do not chip that easily when compared to other options. Plus, they're very easy to clean, which means they can be a great choice for busy offices that have a lot of foot traffic and can accumulate dirt and mud from outside. Hardwood floors come in different types, shades and colours.
However, this flooring option is one of the most expensive ones you will find on the market, so you should keep your predetermined budget in mind when shopping.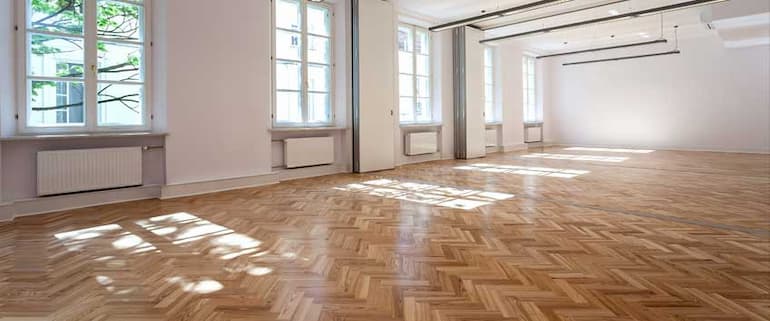 Vinyl
Vinyl is the ideal choice of commercial flooring for offices with high traffic, as it's easy to clean and requires minimal maintenance. It's resistant to moisture and damage such as scratches and stains. It is one of the most durable and long-lasting commercial flooring products that come in a diverse range of styles, designs and colours. Plus, commercial vinyl is one of the most affordable options for outfitting an office space as it has the perfect combination of durability and aesthetic appeal.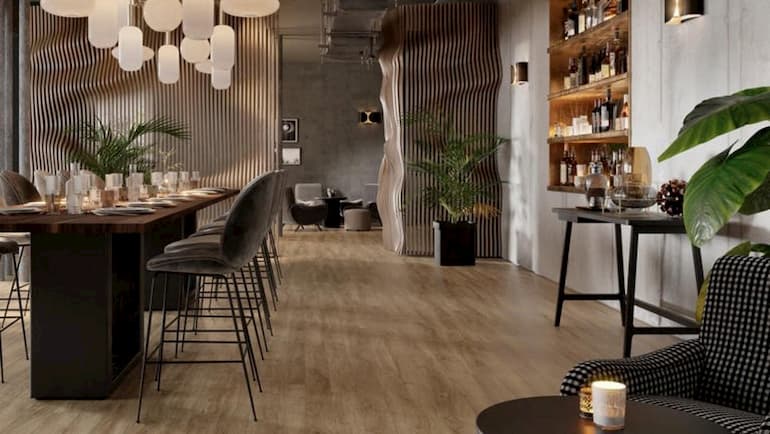 Laminate
Laminate is a popular flooring choice since it imitates the look of real wood at a significantly lower cost. It's also very affordable and easy to install. Still, the price of the model you choose will vary depending on the type of material used and the size of the area you want to outfit. High-quality laminate is resistant to water damages, dents and scratches. It is also very easy to maintain and doesn't require any special treatment. It comes in a variety of colours and styles, just like natural wood.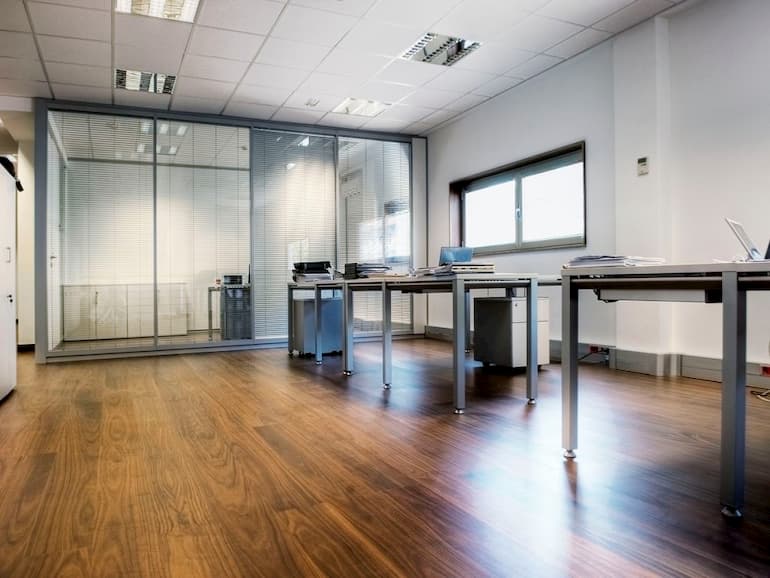 Carpets
Carpets are typically known for being sound-absorbent. Both broadloom carpet and modular carpet tiles offer better noise absorption than the hard surface flooring types, which makes them a great choice for open-office areas. When it comes to choosing between a broadloom carpet and carpet tile , carpet tile is the more commonly chosen option as it's the more cost-effective variant. Carpet tile is the most suitable option for you if you spend most of your working day on your feet as it's softer and heat-insulating.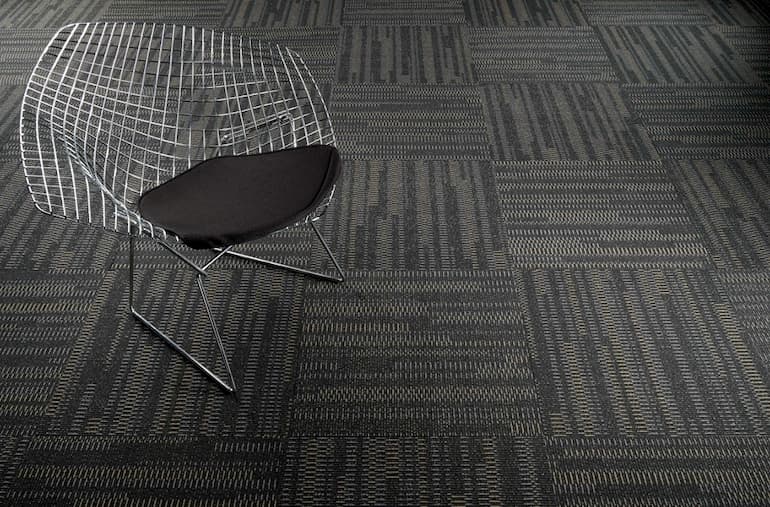 One additional benefit of using the carpet tiles is that they're easy to replace, in comparison with all the other commercial flooring types. They're available in a huge range of textures, designs and colours, and this gives consumers the ability to choose tiles that best fit their office area and commercial flooring needs.
Ceramic tile
This type of flooring solution creates a colder ambience but it is a very commonly-chosen option as it has a hard protective top layer that makes it water-resistant. Due to the fact that this is a hard flooring material, it's not suitable for environments where people stand for long periods of time.
The price of ceramic tile may vary depending on the quality and brand of the tile.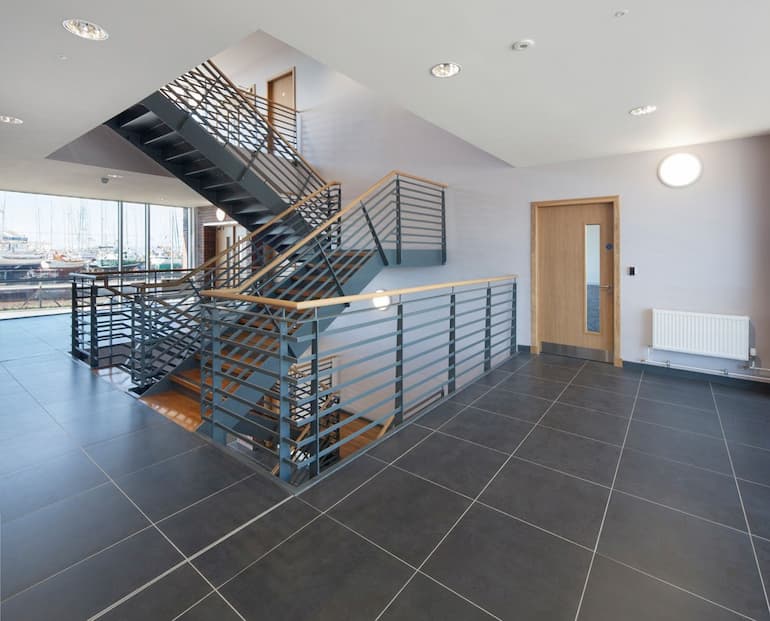 Bottom line is, the easiest way to decide which flooring solution would best suit your working space is considering whether the employees are sitting or standing for the most part of the day, whether there is high foot traffic as well as the ambience you want to create. Consider your budget and opt for a solution that provides the perfect mix of durability and aesthetic appeal.