3 Steps to Making a Small Outdoor Space More Inviting
Who says that you need a large deck or spacious yard to enjoy an outdoor area that is comfortable and stylish? Small outdoor areas, such as a balcony or patio, can become the perfect outdoor oasis with cozy arrangements of furniture and décor that create an intimate setting for relaxation and entertaining. You just need to think outside the box!
Small outdoor spaces have lots of advantages – the main one being they're wonderfully low-maintenance. They are also great spaces to get creative – from colourful cushions to beautiful plants and stylish garden lighting, it's easy to achieve a dramatic effect. Whether you're looking to create an impressive balcony garden, want to squeeze in some garden furniture or enjoy the benefits of being surrounded by greenery, here are the steps that will lead you to an inviting outdoor area.
Go With Minimal Furniture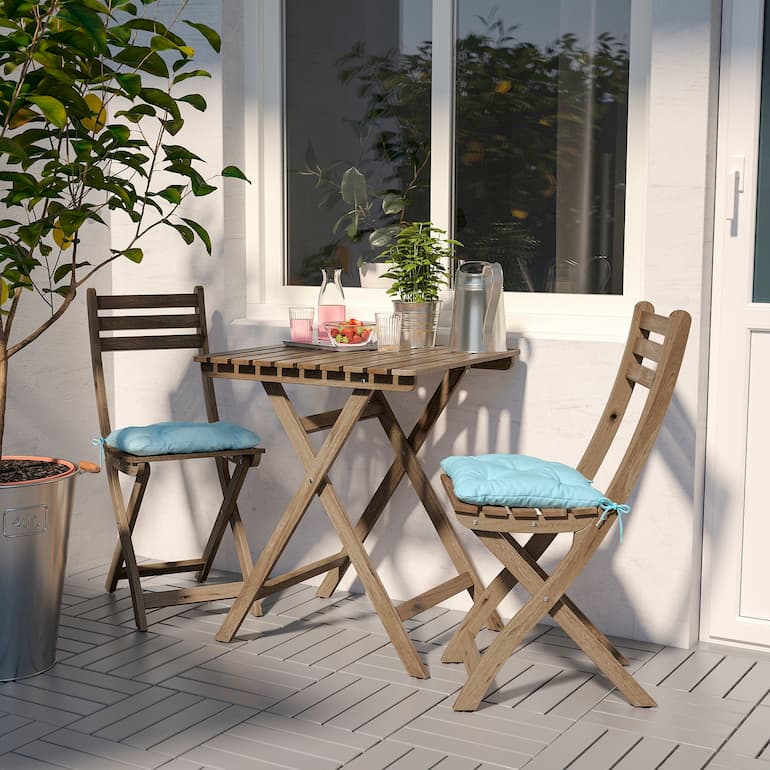 If you have an outdoor space that is particularly small, you won't want to take up all the room with solid pieces of furniture. Instead, keep it simple and slimline. Small tables and folding chairs are ideal for this kind of space as they are light and practical. Outdoor ottomans are also a great furniture idea for balconies as they are versatile pieces that can be used as extra seating for guests, as a side table to hold magazines and plants and can even be used as a footrest to put your legs up at the end of the day while enjoying a glass of wine.
To make the most of your space, choose an outdoor furniture set that can be moved and configured to suit your needs, depending on the number of guests you will have. There are many outdoor furniture collections available on the market that allow you to create your own inviting seating arrangement, for example, in a curve or a semi-circle seating, without taking up lots of space.
Add Plants to Perk Up the Space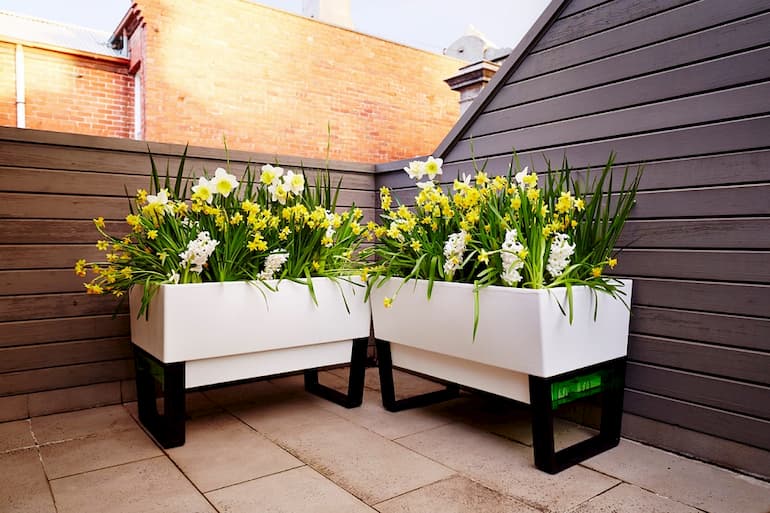 Plants have the power to transform a conventional outdoor space into a welcoming entertaining area. Use native plants whenever possible – they will adapt to the space easier and will probably require less water. Succulents, in addition to being extremely beautiful, are also drought-tolerant and a great option for warmer climates. Citrus trees like Tahitian orange, Calamondin orange, Satsuma tangerine also work well for warmer climates and inspire a tropical feel.
Thanks to self-watering planters, today it's even possible to grow a garden basically everywhere – from balconies to courtyards, decks and patios. And best of all, thanks to the urban garden planter box range you won't have to worry about forgetting to water your plants. Self-watering planters are the innovation of the 21st century and they are recommended for every urban space. They are different than the standard containers that people often use and they provide a lot more benefits, being the main one that they keep plants moisturized for several days without any kind of human interference.
The design and working principle of an urban garden planter box are both simple. Instead of top watering your plant in a regular way, these planters feature two containers: one for storing water and one for the soil and plants. The container with the soil is generally positioned inside the water container. To allow water to drain from the plants' soil and collect underneath, these containers use a solid platform with few holes. Although you will have to spend a little more to buy a self-watering planter of high quality, think about the peace of mind you'll have knowing that your plants will be receiving enough water they need to thrive even when you're away for long periods of time.
Use Accessories to Add Ambience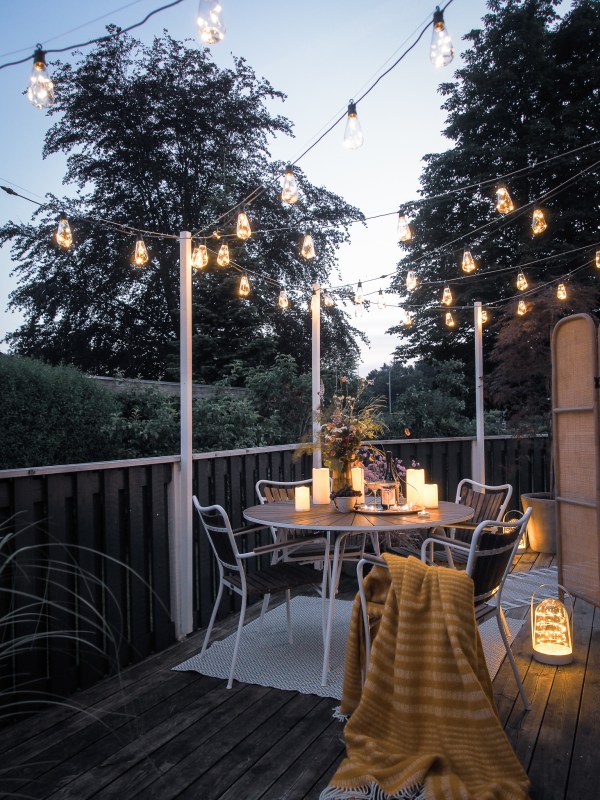 Add ambience to your space by incorporating candles and outdoor lighting. Diffused, natural light tends to open up a small space and make it feels larger. If your balcony or patio is extremely shady, consider adding uplighting, string lights, or other forms of electrical lighting. Stick with light colours or neutrals in furnishings, and use dark colours as accents.
Rugs are a simple addition that can really make your outdoor space warm and inviting. If your furniture is simple and neutral, a beautiful rug can also be a great way to add some personality to your space. Don't forget to use some cushions and pillows in bright colours and patterns to make your outdoor space even homier. Prints can work well in small spaces, but they need to be used sparingly. Stripes often work well on small patios as they have the power to create the illusion of height or length. When using patterns, use the ratio of 2:1 – two small-scale patterns or textures with one sparsely used bold pattern to add interest and pop. Just remember to bring your cushions and pillows indoor during bad weather to keep them dry and fresh and avoid having to deal with mildew.