Step up Your Dessert Game with These Delicious Recipes
Is there a better way to finish your meal than with a delicious, mouth-watering dessert? Of course not!
The word dessert ('desservir' in French, meaning 'to clear the table') was first written in 1539, referring to candied fruits and nuts that dinner guests would snack on after a meal. Throughout the centuries, desserts have evolved so much that nowadays you can choose from countless options: traditional, vegan, gluten-free, low-fat and more.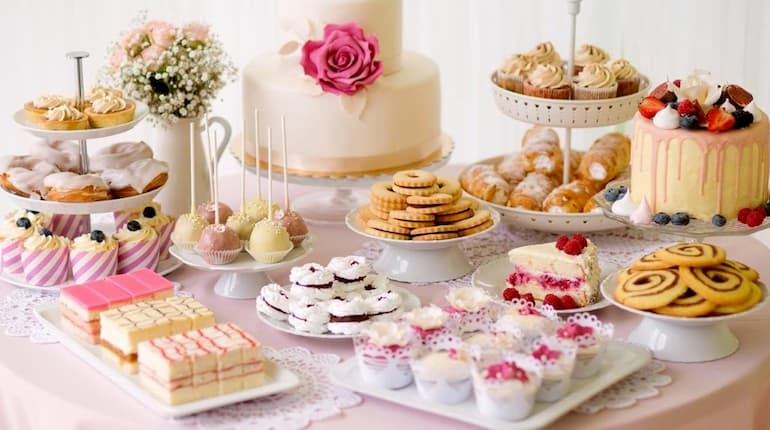 That being said, here are some trendy and delicious dessert ideas.
Doughnut Cake
Historically, doughnut cakes first appeared in American cookbooks in the 1830s, pretty much the same time when baking soda and baking powder first become commercially available. Since then, doughnut cakes earned their stripes internationally, and nowadays they are a trendy dessert. You can easily find and order a delicious donut cake online to impress your guests whether you a hosting a big event or just a small family gathering. The options are various: regular, giant or even tower doughnut cake.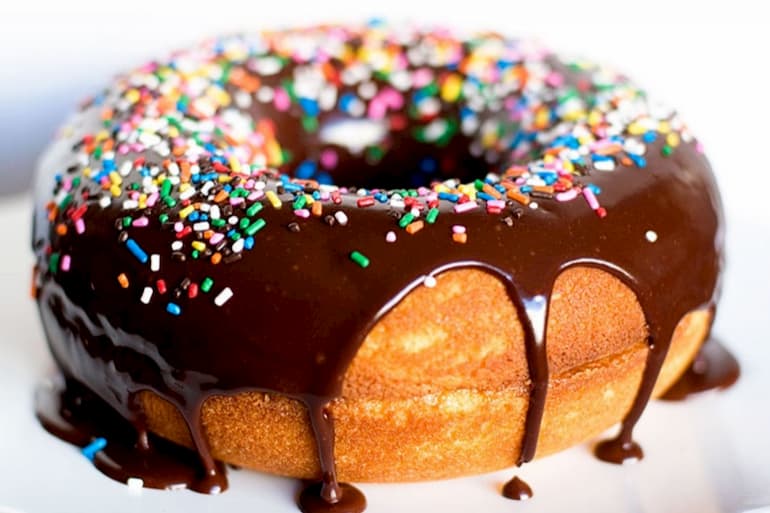 If you are in the mood for cooking, you can also try this simple, yet yummy donut cake recipe.
Ingredients:
Nonstick cooking spray for the pan
One box white cake mix
One cup sour cream
1/4 cup of whole milk
One stick butter, melted
One teaspoon pure vanilla extract
Three large eggs
Cooking spray
Flour, for sprinkling.
One cup of softened butter.
⅓ cup of whole milk
⅔ cup of cocoa powder
3 cups of powdered sugar
Preparation:
Before baking, preheat the oven to 325° and coat the pan with nonstick cooking spray. Since you are not making regular doughnuts, better use a bigger pan, like a bundt pan.
Prepare a large bowl and add the cake mix, sour cream, butter, vanilla and eggs together. Whisk until they combine perfectly. After you have sprayed the bundt pan with baking spray, pour in the cake batter and smooth out with a spatula. The recommended baking time is 43 to 45 minutes until the cake has a perfect golden colour. Let the cake cool while you make the frosting.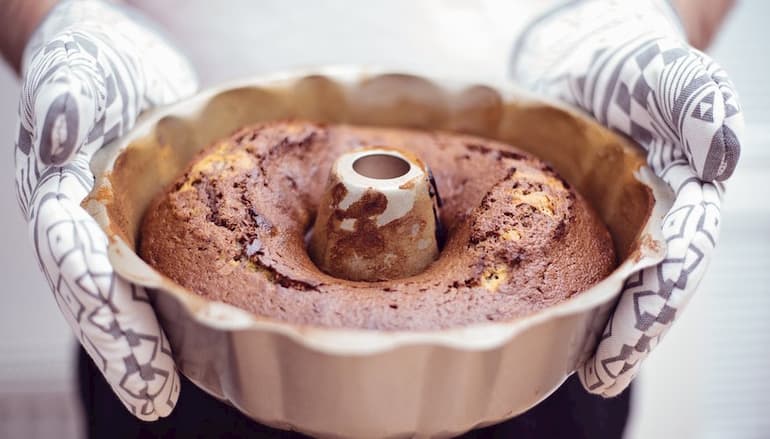 To make the frosting, soften the butter by melting it and cooling it until it is slightly hardened. Add the butter into a large bowl and mix with the milk. After that add the cocoa powder by stifling it and whisk (or use an electric mixer) together until it is smooth. The next step is to stir in the powdered sugar into the mixture. Whip for one or two minutes, until the blend is light, fluffy and smooth.
When the doughnut cake is golden, pour the frosting on the top. You can add mini M&M`s a for a colourful and delicious dessert pleasure. For an even better impression, put a mini Nutella jar in the middle of the cake. Yummy!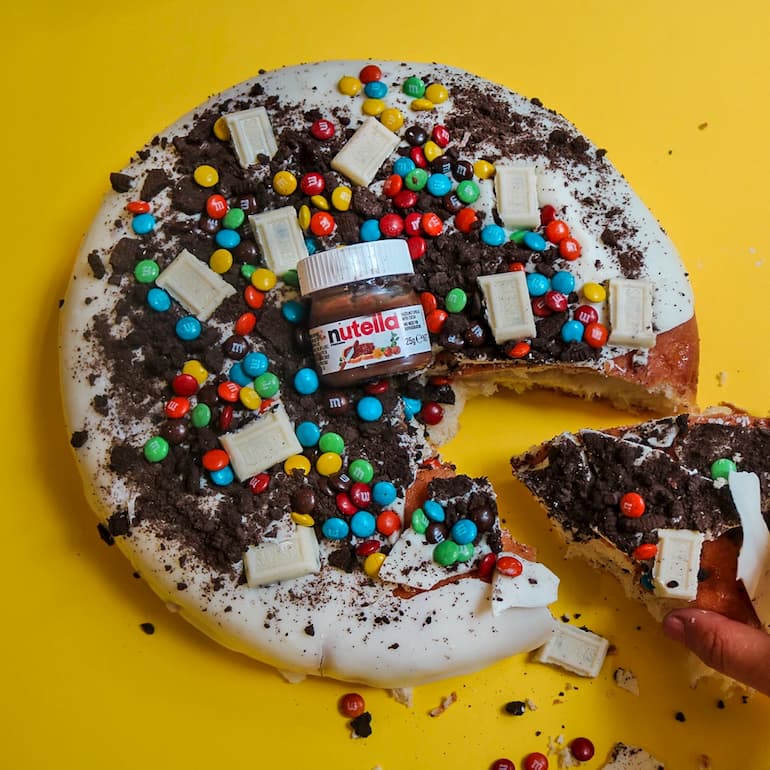 Fruit Salad
If you are looking for a refreshing, not-so-hard-on-the stomach dessert, a fruit salad is a perfect choice. Here is a simple, easy to make a salad that is both delicious and healthy. The blend of colourful fruits creates a gorgeous rainbow that the kids will also love.
Ingredients:
Strawberries (choose strawberries with beautiful red colour, without dark spots).
Pineapples (make sure to smell the bottom: a good one should have that sweet pineapple scent).
Blueberries (they are adding sudden sweet yet sour taste).
Red grapes (when selecting grapes, gently squeeze a couple of them and make sure they are firm and plump.
Kiwi (unlike the grapes, make sure that the kiwi is relatively soft when pressed).
Mandarin oranges
Bananas (you can include bananas or not-its up to you, however, if you do, they need to be yellow – those with green peel are not sweet enough, and those with brown skin are too mushy).
Honey – substitutions for honey are not recommended unless there's an allergy (if so, try maple syrup or brown rice syrup).
Limes – (lemons would work too).
Preparation: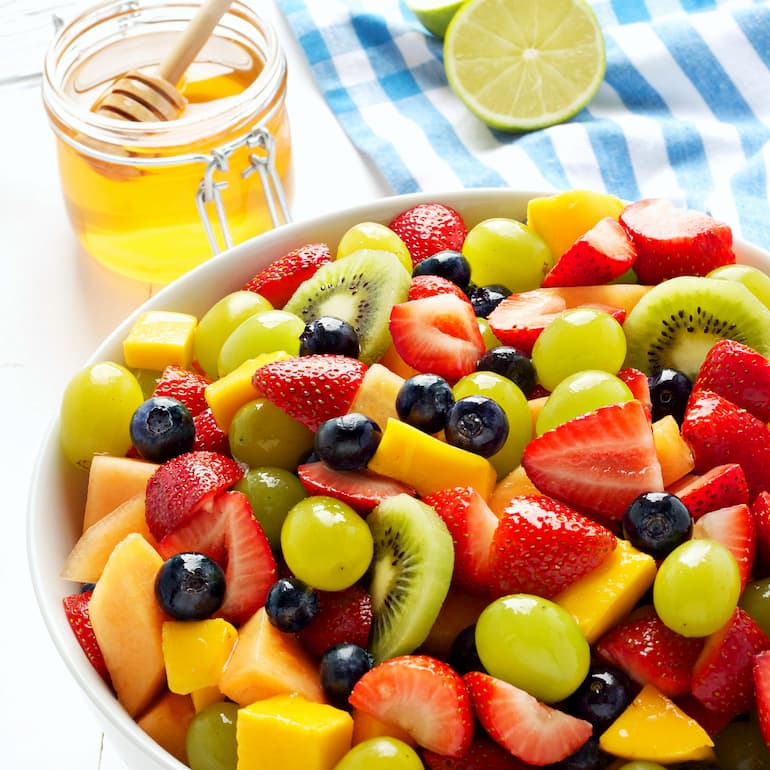 Chop the fruits (except grapes and blueberries) and add everything into a large mixing bowl. Add the bananas at the end to preserve their beautiful yellow colour. In another mixing bowl, prepare the dressing: whisk together the honey, the lime zest and the lime juice. Pour the dressing over the fruit just before serving and toss to coat evenly. This fruit salad is a simple, appealing, yet healthy dessert that both adults and kids can enjoy.
Chocolate Pudding
Making pudding from a box is easy, but making one from scratch is funnier. Here is a simple, delicious chocolate pudding recipe that when you make once, you'll never go back to boxes again.
Ingredients:
⅔ cup of sugar
¼ cup of cocoa
Three tablespoons corn scratch
Two tablespoons butter or margarine
¼ teaspoon salt
2-¼ cup of milk
One teaspoon vanilla extract
Preparation:
Put the sugar, cocoa and corn cratch in a large bowl and stir them together, while gradually add milk. Cook at medium heat while constantly stirring until the mixture boils. Remove it from the heat and add the butter and the vanilla. Stir together two more minutes. If you want to avoid the skin forming on the top, you can press plastic wrap directly onto the surface. This dosage is for four servings.
This homemade chocolate pudding recipe can be served warm or refrigerated. If you want to serve it cold, wait for at least two hours. If you desire, garnish it with whipped topping. It is fast, easy and flavourful dessert.