Steps to Choosing the Ideal Electric Bike
Electric bikes have quickly become one of the fastest-growing segments of the bicycle world. While conventional bike sales are either flat or falling, electric bikes are seeing almost double-digit growth every year. With their outstanding performance and ease of use, e-bikes are attracting more and more riders. If you've been thinking about getting your own e-bike, but don't know where to start your search, then keep reading – I'll talk about how to choose your first electric bike that fits your specific needs.
When you browse online for an e-bike, you can easily get overwhelmed by the sheer number of models available. I remember when there were just a couple of companies to choose from, and now there are thousands. Bulls, Focus, GoCycle, Hummingbird, Kona, Rocky Mountain, Super73 and Dyson Electric Bike are just a few of the many you'll come across on your search for the ideal e-bike. The two main factors that will help you narrow down your search are style and budget. Starting with style is usually the first step, and e-bikes can be divided into a few categories, including:
Mountain Bikes
Cruiser Bikes
Commuter/Road Bikes
Folding Bikes
Electric Mountain Bikes
Electric mountain bikes are best for riding trails and going off the beaten track. Still, they can do the job just fine on the streets as well. The more affordable models are also great commuter bikes. The majority of affordable mountain e-bikes are hardtails, meaning they don't have rear suspension. Instead, they only have a front suspension fork, which might not be good enough for trail riding, but is generally good enough when you hit a few potholes on your way to work.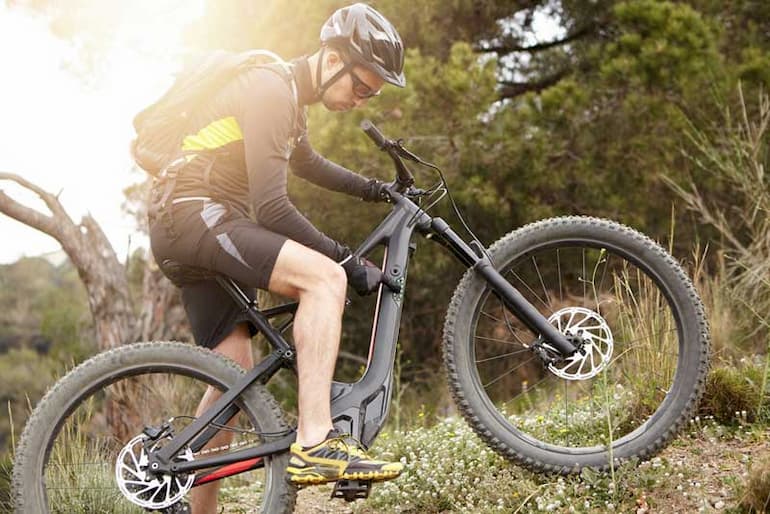 If you want a serious electric mountain bike, however, you'll want a downhill model which is built to higher standards, and designed to survive years of use and abuse. Greyp and Haibike make some of the best downhill electric mountain bikes but expect to pay a hefty price for them.
Electric Cruiser Bikes
As their name implies, these bikes are all about cruising in style and comfort. They usually come with wide, plush seats and high handlebars that are curved towards the rider. Additionally, the pedals are mounted a bit further forward, allowing you to rest both your feet flat when stopping. These bikes are considered the epitome of a beach bike, and are often fitted with large balloon tyres. Pedego and Dyson electric bike models are the best-known brands for cruiser bikes. These bikes are a ton of fun for leisure riding, but they're larger and heavier than most other types of e-bike, meaning they're less maneuverable at lower speeds.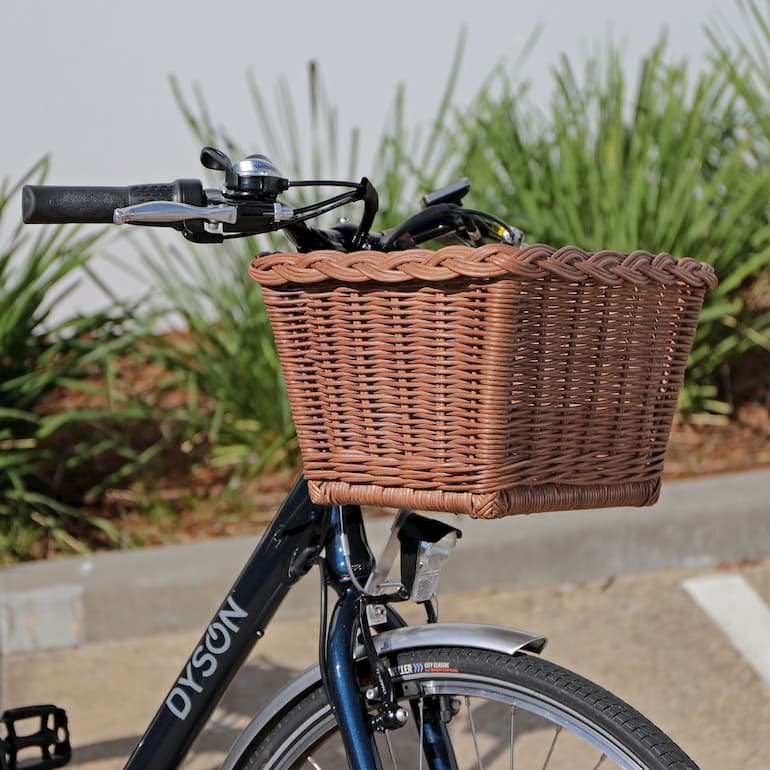 Electric Commuter/Road Bikes
This category of bikes is quite broad and includes a variety of types, such as hybrids, leisure, racing and even gravel e-bikes. However, most of these different types share a couple of characteristics, such as being equipped with narrower tyres, narrower saddles, forward-leaning geometry, lack of suspension and lightweight design.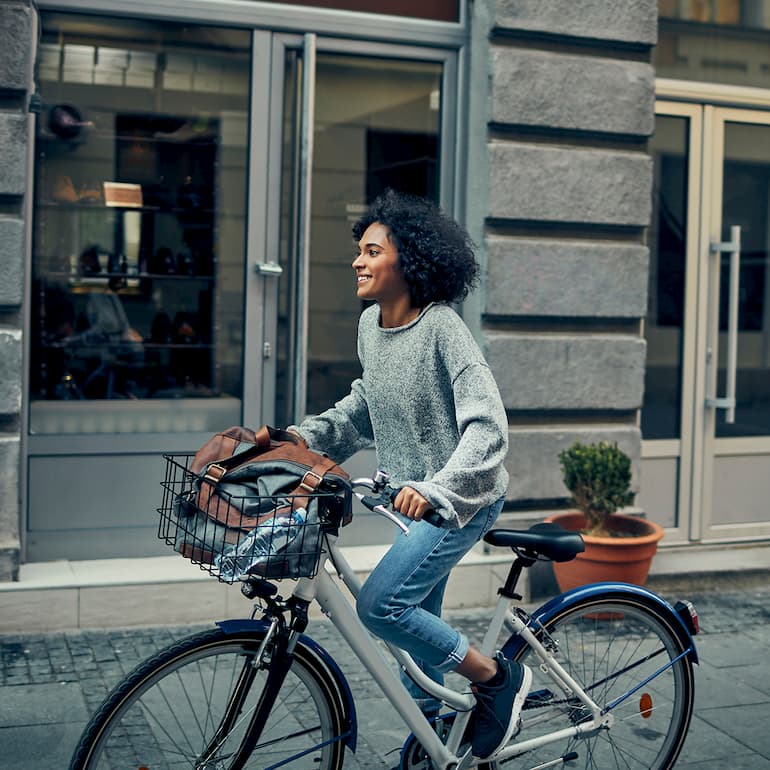 If you want to cycle on the road recreationally, then these e-bikes are your best choice. They're designed with efficient pedalling and lightweight in mind. Most of the time, you can ride them without the assistance of the motor, which is great for people who only want the extra help when riding uphill.
Electric Folding Bikes
These bikes are quickly becoming one of the most popular type due to their ease of portability. Most folding bikes feature a folding point on the handlebars and in the middle of the e-bike. This collapses them into a package that's as small as a suitcase. If you want a compact bike that you can easily put in your trunk or carry onto public transport, then these bikes are your best choice.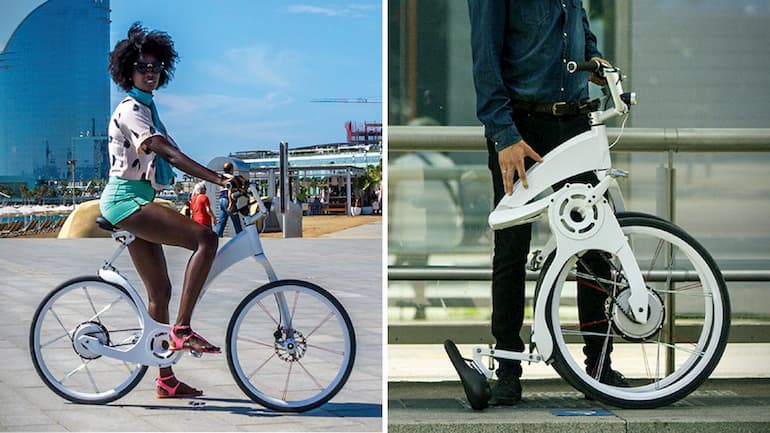 The downside to folding bikes is that many of them are heavy and are made of lower-quality parts. This is due to the fact that designing them means you have to make a compromise to keep them affordable, and these compromises often come in the form of lower component quality. However, if you're willing to pay an extra buck, you'll find great folding bikes that come with a great motor and battery combo and are equipped with hydraulic disc brakes.
Electric Bike Prices
Once you've decided on the style of electric bike, your next consideration should be your budget. Like most other products, e-bikes are available in a huge range of prices, from ultra-affordable to ultra-premium. Funnily enough, the biggest factor isn't the electrical components of the bike, but the bicycle components. Most electric bikes use similar electrical components until a certain point, then you'll start to notice a difference in motors and batteries. You can expect most decent e-bikes to cost anywhere from $1000 to $3000 and more, but generally, you can get a great e-bike that will serve you for a long time around the $2000 mark.