Design Your Workstation Right: 3 Steps to Choosing an Ergonomic Office Chair
According to the latest researches sitting is the new smoking. Sitting for a long time is unhealthy but sitting in a poor quality chair is even worst. If you are an office worker you spend at least eight hours sitting in your office chair and this is probably the main reason for your bad posture and back problems. Also, non-ergonomic chairs don't provide spine support which further can lead to spinal musculature and pain in your back and neck. Fortunately, today all people who work in a sitting position can feel a lot more comfortable without harming their health condition. Ergonomic office chairs are designed to provide better support and help to maintain a good body posture which makes them a healthy choice when it comes to sitting solutions. A well designed ergo chair will lower the discomfort and fatigue in your body while improving productivity. So, when it comes to designing your workstation, choosing the right chair is a great place to start.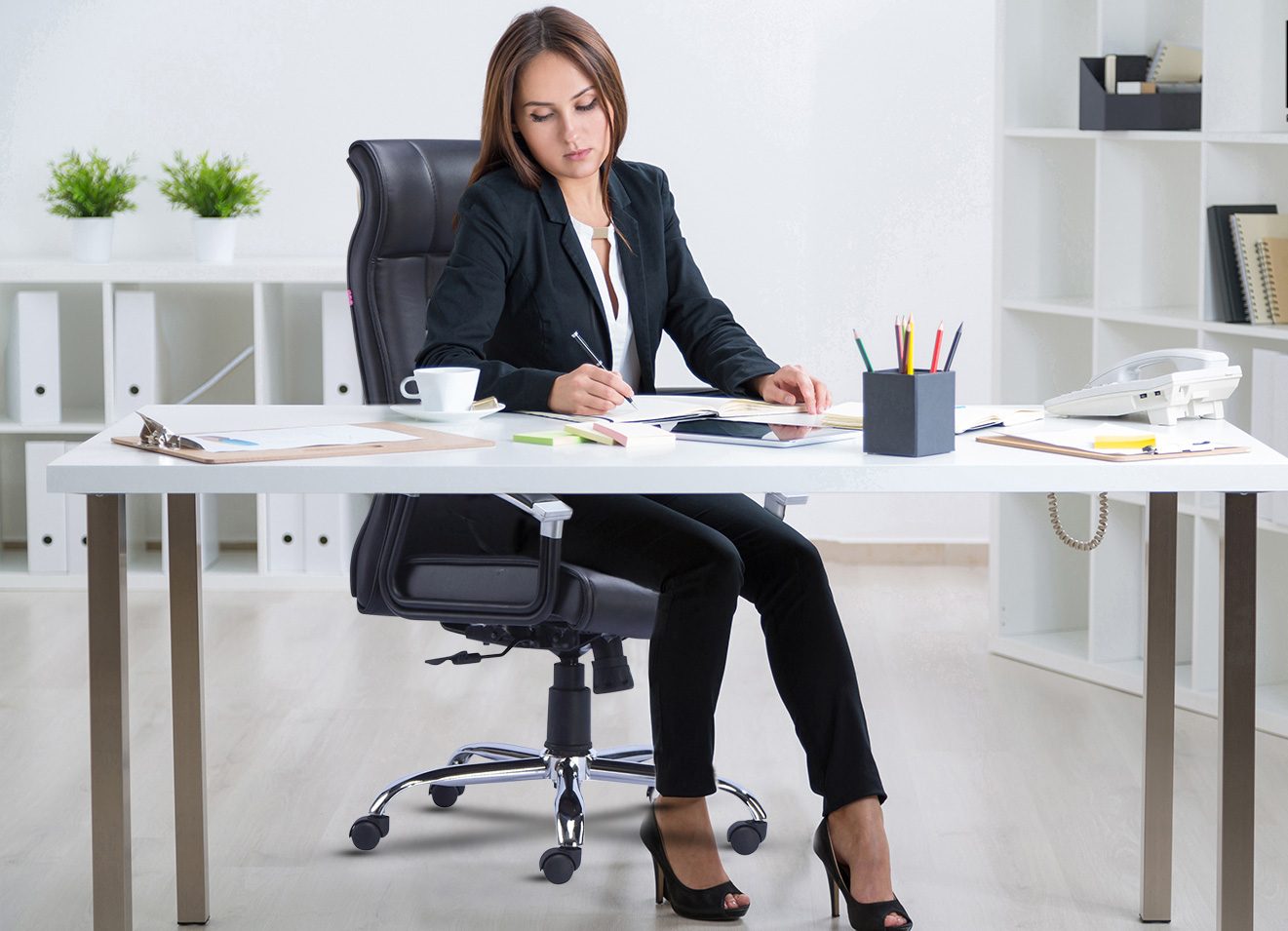 What is the best ergonomic office chair?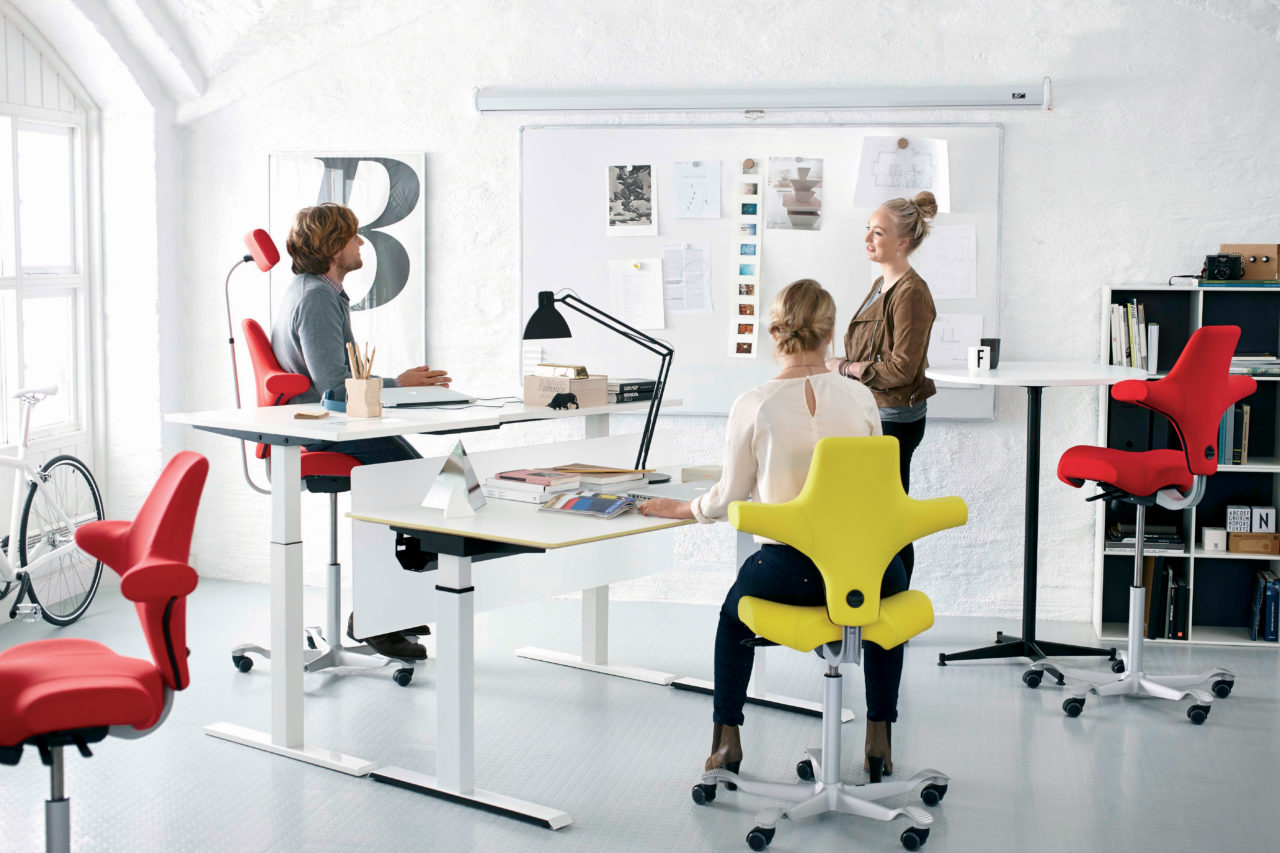 There are plenty of ergonomic chairs on the market, so choosing just one can be overwhelming especially if this is your first one. The best ergonomic office chair should provide adequate support for your back and the seat pan depth and width should provide you with comfort and good fit. Also, it should be made with sufficient padding for additional comfort, especially for people who spend a long time sitting. When it comes to material, the breathable cloth is recommended for harder surface while chairs that are made from expensive synthetic rubber or neoprene are quite soft and feature comfortable cushion. Also, a quality chair is a stable chair. There is no way to feel comfortable in a chair that is not stable. Stability is crucial for preventing accidents and for the durability of the chair. Keeping the same position all the time is not a good idea as it can lead to fatigue and facilitate blood flow. So, If the chair has swivel capability, then it is a good choice of chair.
Steps on choosing the right ergonomic desk stool
Choosing an office chair doesn't need to be stressful. Insted, it should bring you joy because you will finally be comfortable sitting at your desk. When looking to buy the right ergonomic chair for your workstation, pay close attention to these few things.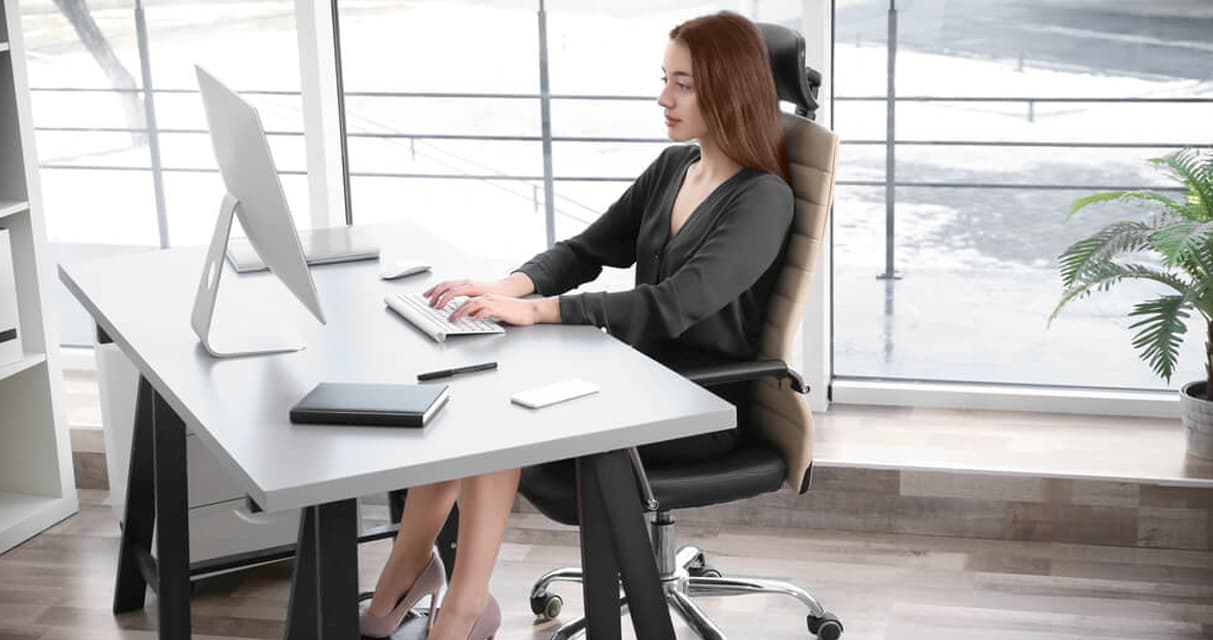 One of the biggest health issues for office workers is lower back pain. An ergonomic desk chair with proper support will make all the difference which means investing in a chair with the adjustable lumbar system is the best decision you can make. Why? A chair that allows you to adjust the lumbar system will provide you with firmness control, position control and provide you with a position where your lower back will fit comfortably against the lumbar support. Because of this, more oxygen will move to your muscles increasing the blood flow to the brain. As a result, you will experience improved focus and feel more energized and refreshed.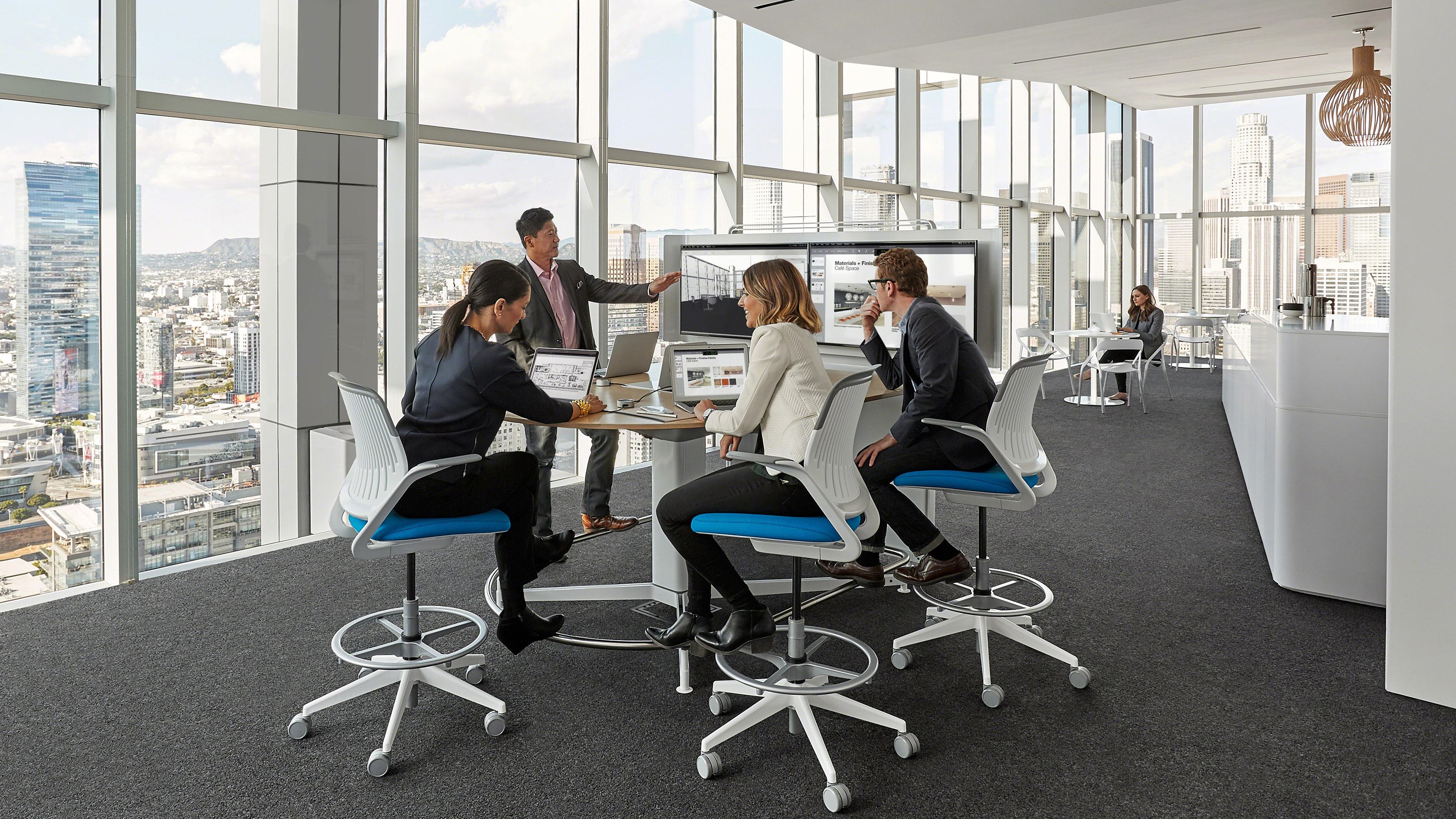 The right choice of the chair should provide you with the right height. Since people are all different, there is no chair that can fit all. Fortunately, ergonomic models come with adjustable height that allows for customizing the unit depending on your personal needs for comfort. The right chair height is the one where your feet will stay flat on the floor or the footrest. The thighs should be parallel to the ground while forearms should be parallel to the work surface. If you are sitting in a position that is too high for you, there will be a lot of pressure on the sensitive area behind your knee which can limit the blood flow in your body. On the other hand, if the chair is too low, your knee will be higher than your hips which will put pressure on your sitting bones and make your body weight to shift back.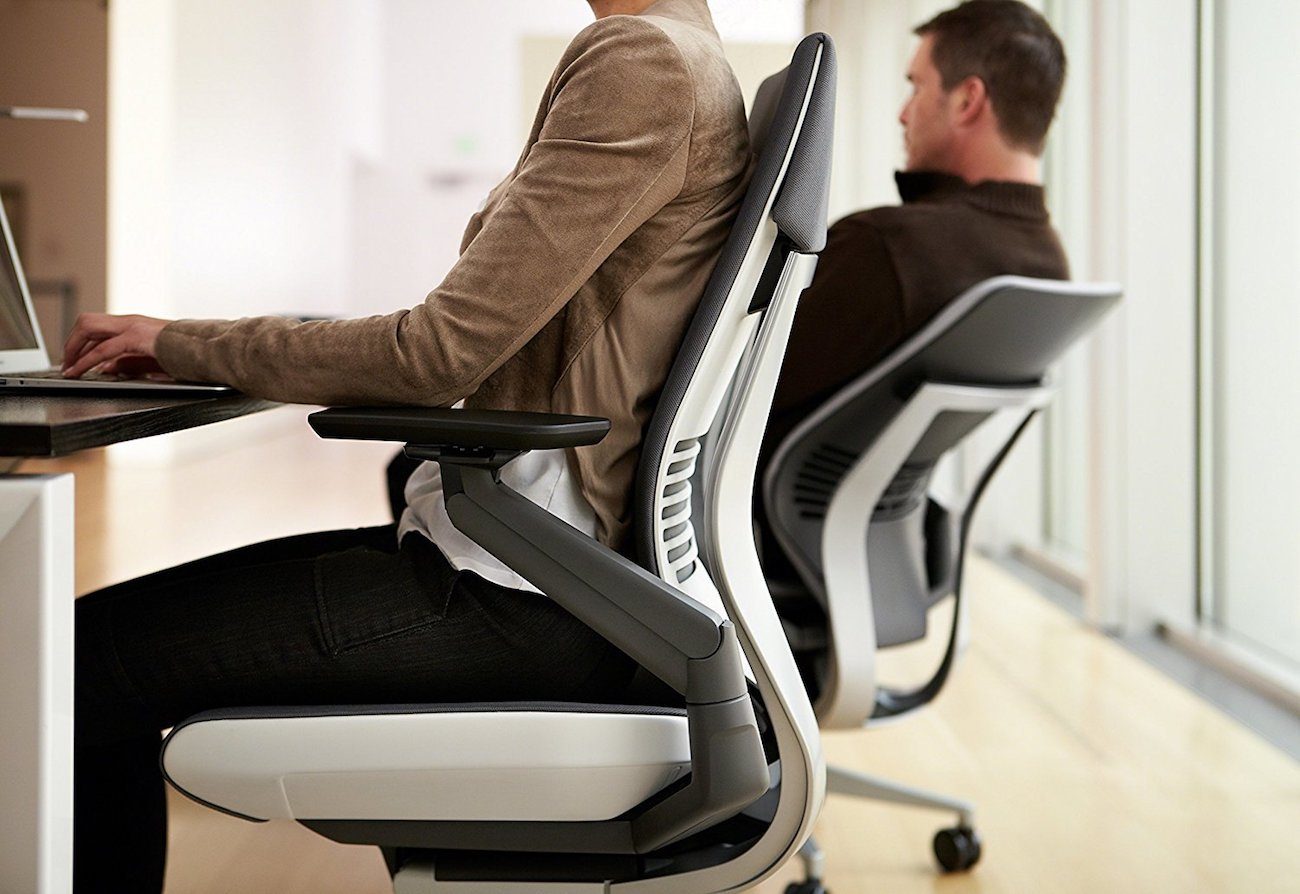 The armrest is important for proper arm placement and support while you are working or resting. Not all ergonomic chairs feature adjustable armrest so it is a good idea to look for one. This feature will allow you to get closer to work, provide you with proper arm height and pivot. The armrest will provide you with a comfortable position while you are typing or using the mouse without putting any pressure on your shoulders.
Where to buy ergonomic office chairs?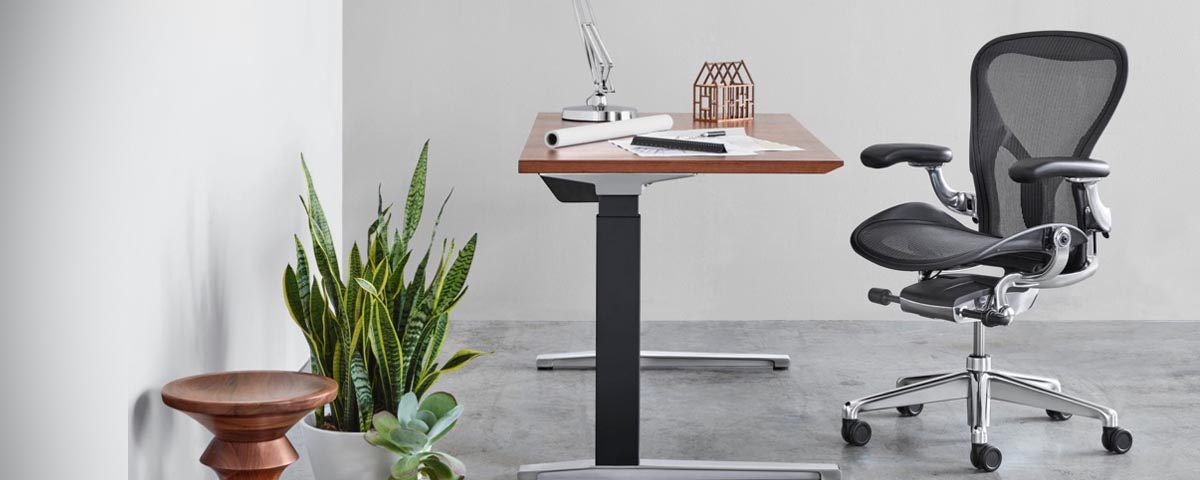 Ergonomic chairs are not new to the market, but they become more popular with time. Also, today's models are improved in any way, they are made of better materials and come with more feature than ever. Being the number one choice for office workers these chairs are not showing any signs of slowing down their popularity. Apart from being popular, they are also easily available. You can find them in any ergonomic equipment store or easier, you can find an endless range of these amazing office ergonomic chairs online. You don't even need to spend your time driving around. Do research, find a trustworthy ergonomic equipment supplier and make your purchase. In no time you will find yourself sitting in your new comfortable ergonomic chair.