3 Steps to Implementing Ergonomics in Your Office
Lately, there is more accent put on the healthy lifestyle image celebrities have, so seeing that on a daily basis can be inspiring to try it in your own life. From including exercise several times a week (if not every day) and looking for healthy meals and shakes recipes, to adding specific supplements, more and more time is spent on overall health and appearance. However, even in these cases it is safe to say the society of today is a society of couch potatoes. With the fast changing technological world, language is also susceptible to alterations. One of the words of modern days that can be used as the adjective to describe population, is "workaholic".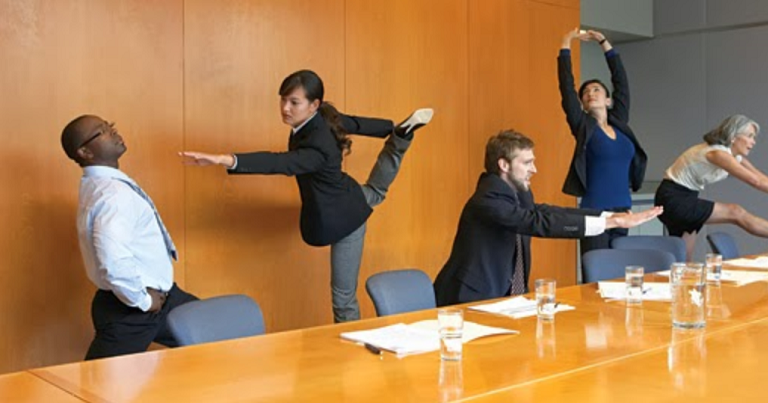 The advancement of technology brought to a more efficient way of working, however, this largely affects the working hours. The number of people who work well beyond the hours of the end of their shift is increasing and we see an expansion of office employees sitting their lives away. Prolonged sitting badly affects creativity and productivity alike, which then leads to work piling up that requires more of your time being stuck in the office, making it all seem like a vicious circle. Along with being mindful of your habits when you are away from the workspace, it is important to make sure you create a pleasant working environment as well and there is no better way to do this than to buy ergonomic office setup to make office work bearable. Here are three steps to help you choose the three most essential ergonomic pieces for you.
The most important ergonomic piece you have to look for when you buy ergonomic office setup is the chair. Based on your working and the amount of time you spend on your computer and typing on the keyboard, you can decide whether to buy a chair with an armrest and ensure that the cushion is comfortable enough to provide you with the much needed support. The best option is to buy an adjustable chair that you can easily set to be suitable for your requirements as well as to match those of the desk. Another feature to look for is a great lumbar support so you refrain from slouching and keep your back in an upright position. Moreover, you can add an additional neck support part for the ultimate convenience.
Same as with the chair, the choice of desk you make greatly depends on the type of work you do as well as on the size of the office. If you want to use it to store all of the computer parts (monitor, keyboard, mouse, system unit and speakers), then you will require a bigger desk. You can use this opportunity to become a bit of a minimalist and remove all unnecessary items to get a clean working environment for an increased productivity. With height adjustable desks you can work on your feet for a while and put the chair aside. It is crucial that you organize the desk so that everything you make use of is within your reach without straining your body to get it.
Since many injuries are bound to happen even when working on your desk, another part of the ergonomic office setup are the keyboard and the mouse. Whether you choose to buy one or both, the difference will be noticeable from your work prior to using them. You may not be aware, but your wrists, hands and arms as a whole are prone to getting RSI (Repetitive Stress Injury). This is where ergonomic keyboard and mouse come in handy, as they are especially designed to provide comfort. When you invest in a quality ergonomic setup, you invest in your health.