Step up Your Bathroom's Appeal & Functionality with the Right Vanity
Investing in an adequate vanity for your bathroom is necessary as it impacts how much space you'll have for toiletries and other personal items. But vanities are also designed with aesthetics in mind. Depending on your available space and style preferences, you can choose from six main types as to elevate the look and utility of the entire room.
Pedestal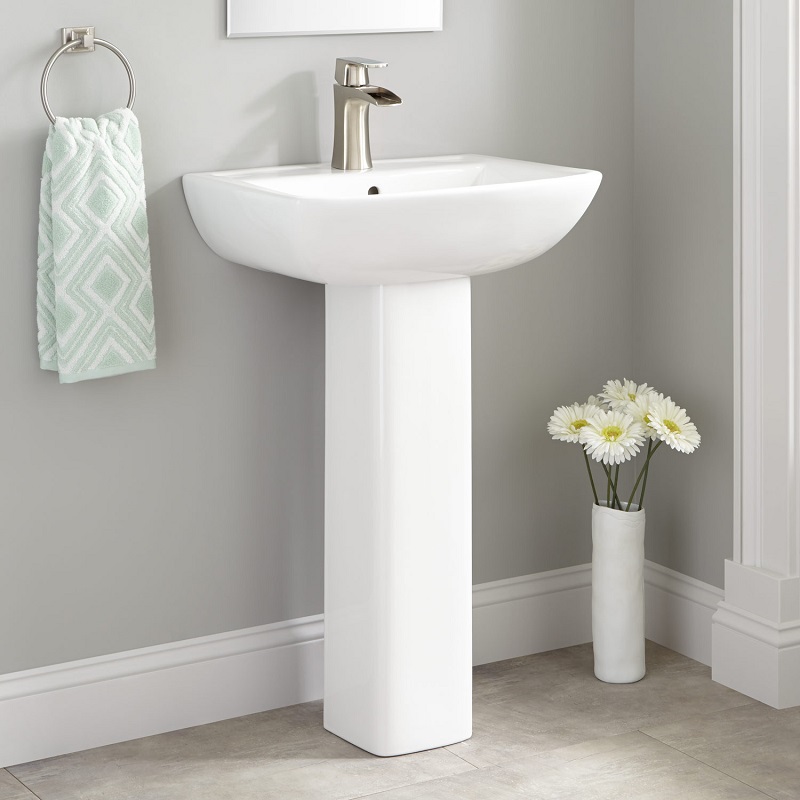 This bath vanity offers no storage features. However, it can help you create a strongly defined look and it can increase the sense of luxury and sophistication in your bathroom. This design can usually fit any kind of bathroom and can match any previously established décor scheme. If you want to install such vanity for the stylish perks it provides, but you also want to have some space to organise your personal things, make sure you get one that allows for adding a rack.
Wall Mounted/Floating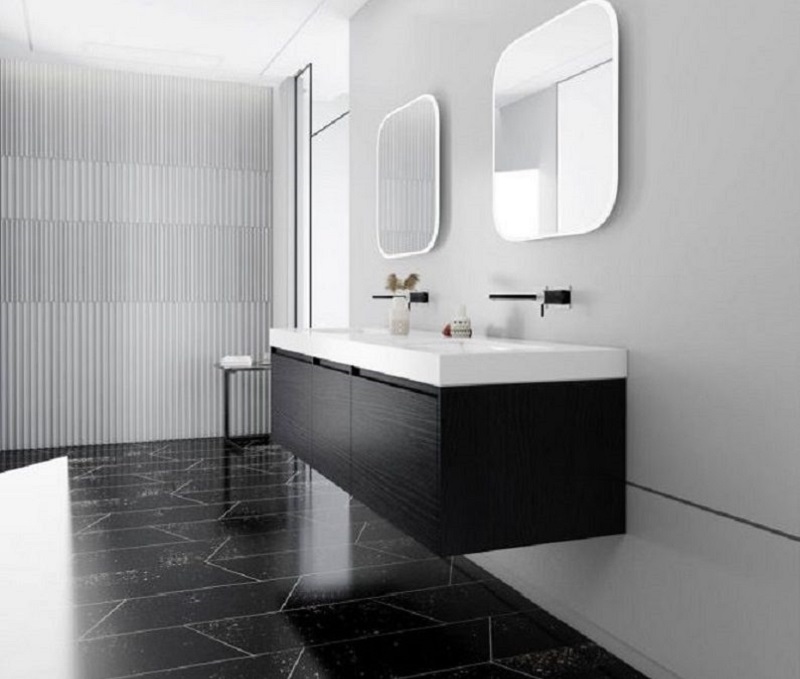 This type stands out the most as it is directly attached to your wall surface. What's great about this setup it that it can save you a lot of floor and/or countertop space. It's the one type of all vanity cabinets that doesn't touch the floor. This allows you to place various important stuff under it.
Under-Mounted
The basins of these bath vanity cabinets are attached directly inside the vanity. That feature creates a unique sleek look that successfully infuses the bathroom with elegance. Simply put, the flatness of these vanities makes for a modern and refined vibe. In some cases, there can be a visible slight riser can be at the outside edges. It's important to know that under-mounted vanities are an aesthetic choice. I say this because they do take away some of the practicality. This design limits the amount of storage space, however, if sleekness and elegance are quite important to you, you may be able to make that sacrifice.
Bathroom Cabinet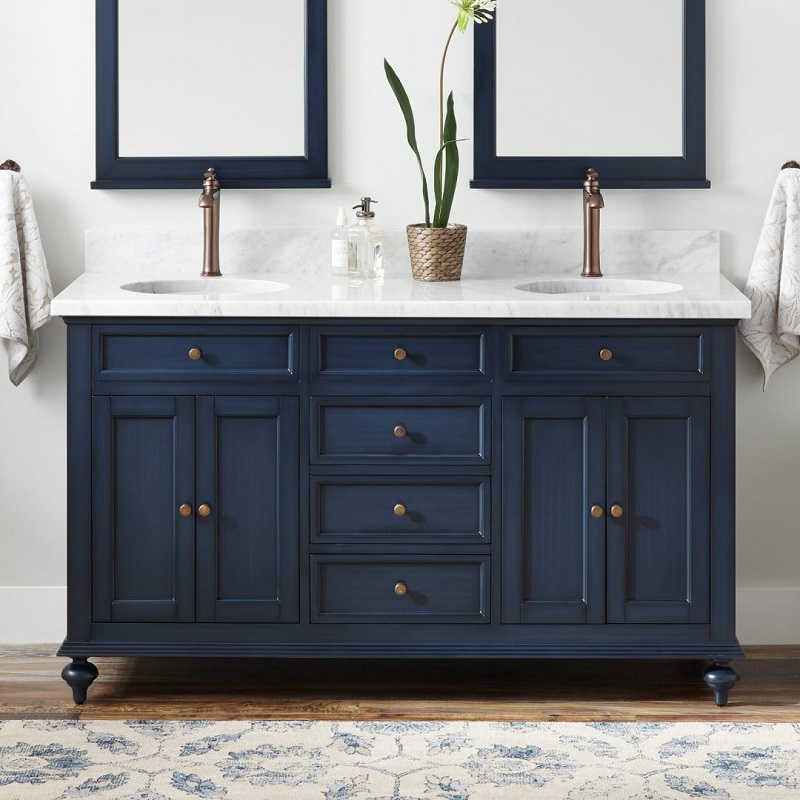 This design features a number of pull-out doors and in a way resembles the typical kitchen cabinet. It's a good choice for people who love classic and timeless designs, however it is not impossible to fit it in a contemporary setting.
Freestanding
Freestanding vanities are similar to pedestal sinks. The difference is that freestanding ones feature either a rectangular or a square body as opposed to the round one of pedestal sinks. Their shapes make it possible to have more sinks installed one next to another.
What are Bathroom Vanities Made of ?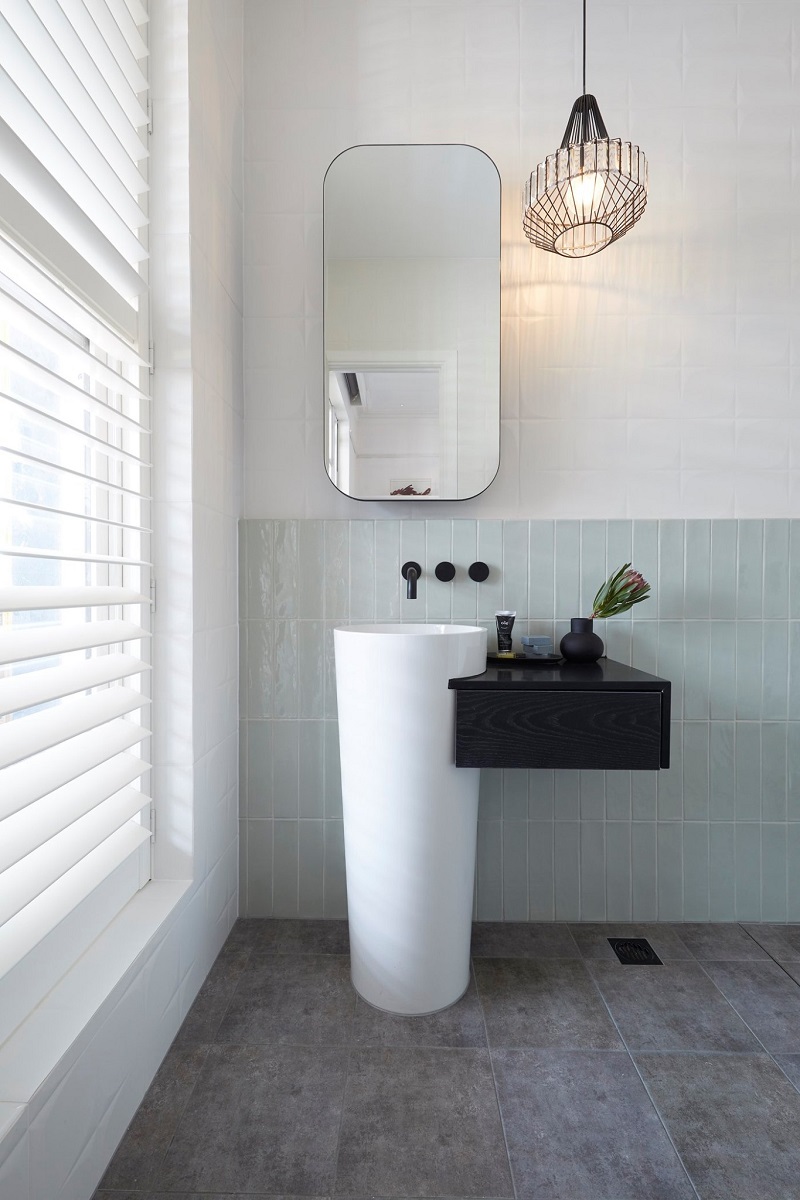 Bathroom vanities are made of different parts which can be made of various materials. Wood is the most commonly used material for the shelves of vanity cabinets (resilient, quality wood). The countertop, on the other hand, allows for more variations. Like the following.
Stone (granite, marble, and Caesarstone) – for those of you wondering what is the best material for a bathroom vanity top – this is your answer. Stone is the most durable and dependable material for vanity tops, without a doubt. It provides a rich, sleek look and it can withstand all potential hazards: wear, heat, water, stains, and grease.
Quartz – durable and very easy to clean. It withstands heat, water and grease quite well.
Laminate – this versatile material because can mimic the looks of stone and quartzite materials for a fraction of the price. It withstands water and stains well, but heat and impact not so much since it can burn and dent easily.
Porcelain – strong, long-lasting and quite easy to clean. Most often available only in white colour.
Tile – allows for a huge array of designs, colors, and finishes. The downside is that the grout lines will inevitably trap dirt, grease, and grime so proper cleaning would require a lot of effort.
Wood – in order to avoid water absorption issues, it must be well sealed. Typically used for the making of basic shelf-type vanities.