Camping Gear Essentials to Step Up Your Camping Trip Comfort
It is no secret that camping has been on the rise and can be said to be one of the most popular hobbies in recent years. With so many benefits, such as spending time with loved ones, reconnecting with nature, or just having more adventure in your life, who wouldn't want to go camping?
It can bring so many new adventures and life lessons that will enlighten you on what's important, plus it brings so many health benefits that you'll wonder why you haven't started earlier. Sure, it can be hard work, but it's also fun!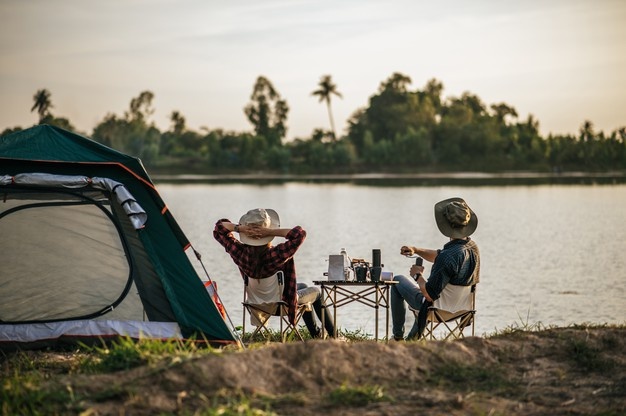 If you're new to the camping world, or are looking for some tips on how to make your next camping trip more comfortable but don't know where to start, we've prepared a quick guide for your ventures.
Before you go wandering around the great outdoors, take a stroll around a specialised store to grab some of the essential needed for your trip. From tents and sleeping bags, to cooking supplies and food storage containers – here's what you'll need to get from an outdoors camping shop to get the most out of your camping adventure!
Must-Have Camping Gear
Camping is an experience like no other. Getting away from the city and into nature for a few days can give you time to relax, reflect, and enjoy the company of friends or family.
But, the adequate gear can be a difficult thing to get right so you might find yourself asking various questions. What do you shop for camping? What if it rains? What if there's not enough food or water? These are all doubts camping beginners might have before they embark on their first trip.
To make your camping trip all that it can be, you're going to need some essentials from an outdoors camping shop. So, let's go over the must-haves you will need to pack in your bag before heading out!
Tent- This should be your priority when it comes to basic equipment. Depending on how many people will be sleeping in it, a tent should be comfortable and spacious enough to fit you and your sensitive items that need to be in a dry area. Find a design that is durable, yet easy enough to assemble so you won't lose precious light hours trying to put it together.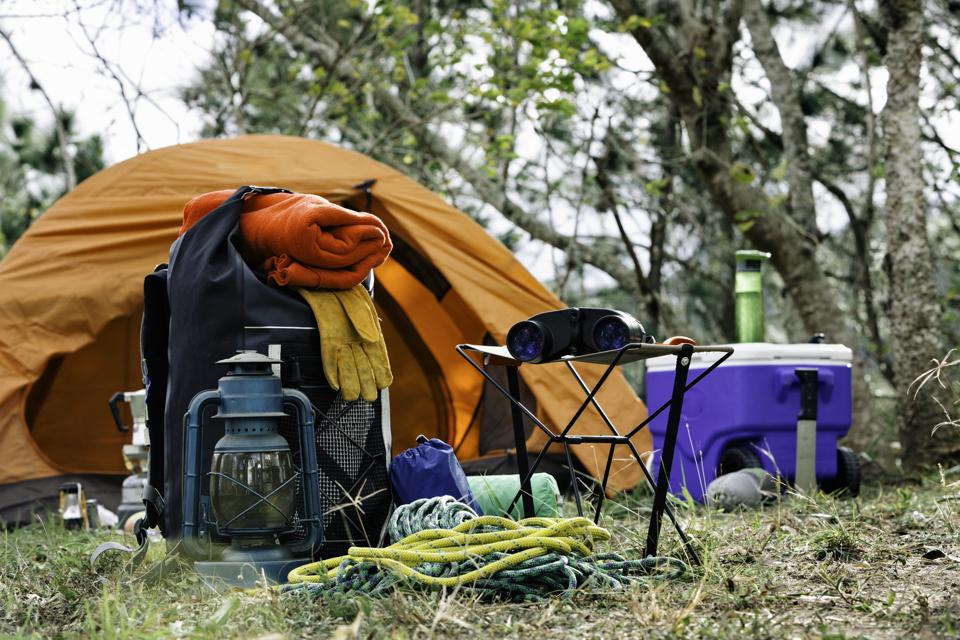 Sleeping bags- Once you've assembled your tent, you'll need something soft and comfy to sleep on. Sleeping bags provide that, plus a layer of warmth to endure those cold nights, deep in the forest. A great option is buying additional mats to bring more cosyness to your tent.
Cooking stove- You'll need to cook up your own meals, so a camping stove sourced from a reliable outdoors camping shop is a crucial item to make your trip convenient. On the market you'll find a wide range of stoves that are lightweight and can be easily carried to your camping site.
First-aid kit- Injuries are somewhat inevitable when dealing with nature, so it's best to come prepared. Pack a box with basic medical gear like gauze, medication, wound cleaners and bandages to aid if someone gets injured.
Tools and knives- You'll never know what may occur during your camping trips, and simple tools can help get out of sticky situations. Pack some pliers, knives and even mallets just in case.
Cutlery and utensils- You might be in the wilderness, but that's no excuse to eat like animals. Pack a pouch or small box with essential cutlery and cooking utensils to make preparing meals an easier job.
Camp chairs and table- Investing in foldable chairs and table for camping will give you more comfortable sitting areas so you won't have to search for that perfect log to rest on.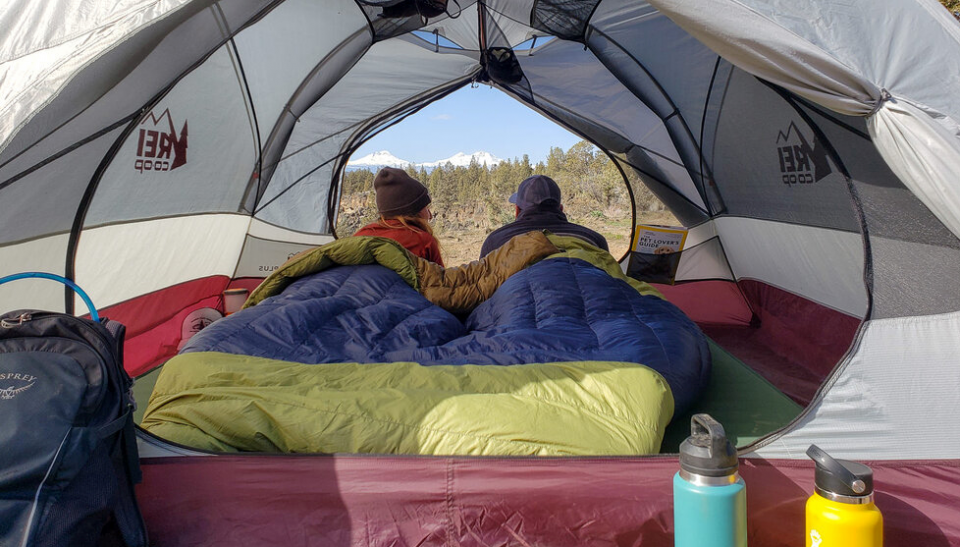 Extra food supplies- Grabbing a few extra cans of food will do you good. There are slight chances for wild animals to rummage through your food supply, so why not keep some extra hidden away, just in case? It's better to return some home, than to be left hungry in the middle of nowhere.
Flashlights- Packing battery powered flashlights or headlamps will make it easier to navigate through the night and lower the chances of getting lost. The wilderness is pretty scary so having something to light the way will make the trip more comfortable.
Extra water and filtering gadgets- Consider that you will be active during your trip, thus consuming more water. Carrying a few more bottles of water can potentially save your life and lower risks of dehydration. If you don't want to add more weight to your bag, find an outdoor camping store with quality water filters and purchase the ideal design to purify river water and make it drinkable.
Appropriate clothing- Apart from wearing proper camping and hiking attire, pack a few clothing items in case of bad weather conditions. Rain can fall in random times during the day and sitting damp will only make you more sustainable to health issues. Make sure you have a change of clothes and some additional layers if temperatures drop during the night.
Tips To Make Your Camping Trip More Comfortable
Camping is an experience that can be both exciting and nerve-wracking, especially if you are new to the activity. But, whether you are a seasoned camper or just want to have an easy camping trip, there are a few steps you can take to make your time outside more comfortable besides shopping from the right outdoor store.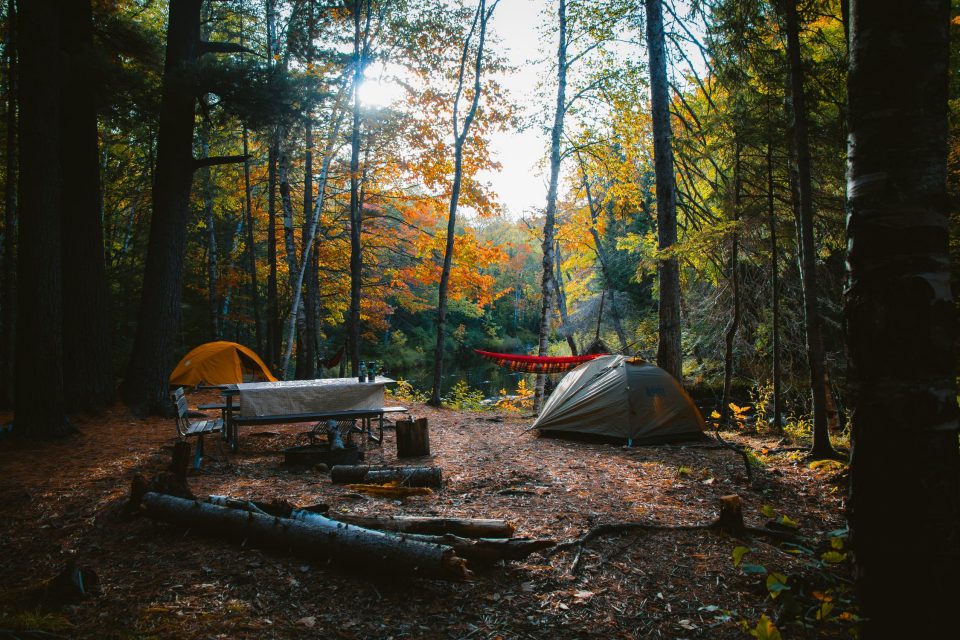 First, plan your setting. Think about the location on which you want to camp out- is it accessible by car or do you have to hike to get to where it is? Will you have a smooth terrain to set up your tent and shelter yourself from rain? This will help determine what to pack and how to prepare for the whole trip. If you're hiking, pack more lightly and reasonably so you won't be weighed down by your bags. But if you can reach the spot by car, you can pack more things and keep them stored safely in it.
Next, consider the weather and climate changes of the area. Before your trip, carefully track the weather and research the location in order to be prepared for any weather conditions. The whole experience will be much more comfortable if you pack the right clothes and sleeping equipment according to the weather.
And lastly, bring a positive attitude. Camping should be a fun activity and a chance to learn more about Mother Nature and all her unpredictable changes. Having the mindset that anything can happen when you're staying in the wilderness will ensure that you're calm and collected in any given situation the whole time. Be patient and aware, and enjoy reconnecting with nature. Keep in mind these simple tips, never underestimate the power of the outdoors and its greatness, and you'll be on the right track to a fantastic camping trip!