Top 5 Flashlight Brands: Bright and Durable
You shouldn't underestimate the importance of a high-quality flashlight. You can't rely on just any flashlight while you're camping, hiking or hunting – it has to be a flashlight built to last and one that you can use in the roughest of conditions. For that reason, it is always better to invest in a flashlight from a renowned brand than settle for a cheap version that's prone to malfunction.
Klarus Flashlights – Designed to Meet the Needs of Outdoor Enthusiasts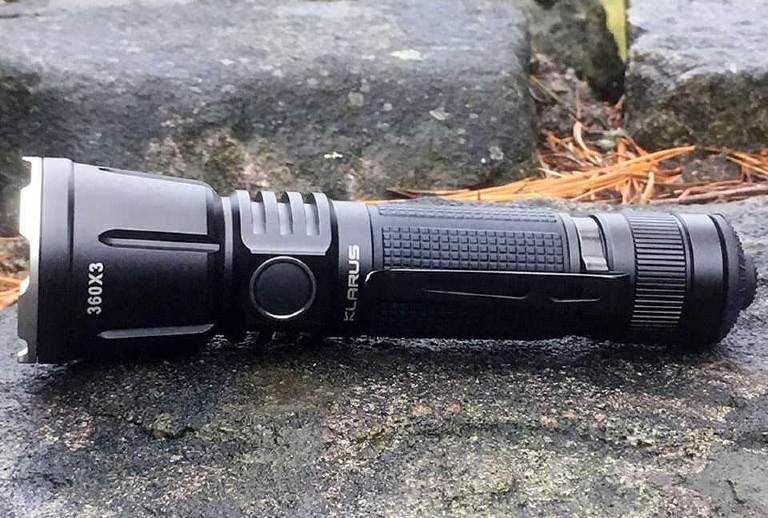 Klarus has a really big reputation and it's among the best brands for flashlights. It was founded not so long ago, in 2011, and over the years managed to reach the top of the list. Every product is made with great attention to detail and the finest materials. This commitment is what makes Klarus the number one choice for many outdoor enthusiasts that need tools that won't fail them halfway. But not just outdoor enthusiasts, law enforcement and military officials also use Klarus torches and this only shows how reliable they are.
One of the most popular Klarus torches is the XT11S 1100 lumen rechargeable tactical torch. This Klarus torch is a lot smaller than the other torches but it's more powerful. With the 1100 lumens, it can light up everything within a range of 330m which is quite impressive. Also, you have an opportunity to choose between different lighting modes (conventional, hunting and ultimate) depending on the conditions outside and the situation you're in.
The battery is 18650mAh lithium and rechargeable, you can recharge it using a USB power source. These batteries can last up to 500 cycles before becoming noticeable weak. So, if you want a torch that's going to last, go for the Klarus torches with rechargeable batteries. Rechargeable flashlights charge fast (in about 4 hours) and last very long, a maximum of 260 hours when used on low light.
The housing of each Klarus torch is made from aluminium and stainless steel. These materials are strong, impact-resistant and ensure the torch doesn't get damaged in case you drop it. Also, the lens is made from durable tempered glass that's highly scratch resistant. You shouldn't be worried about the torch even if you happen to drop it in water. It can "survive" a submersion of up to 2m. The bottom line is, stainless steel flashlights are ideal for every outdoor adventure regardless of how harsh the conditions are.
Olight – The Tactical Flashlights You Need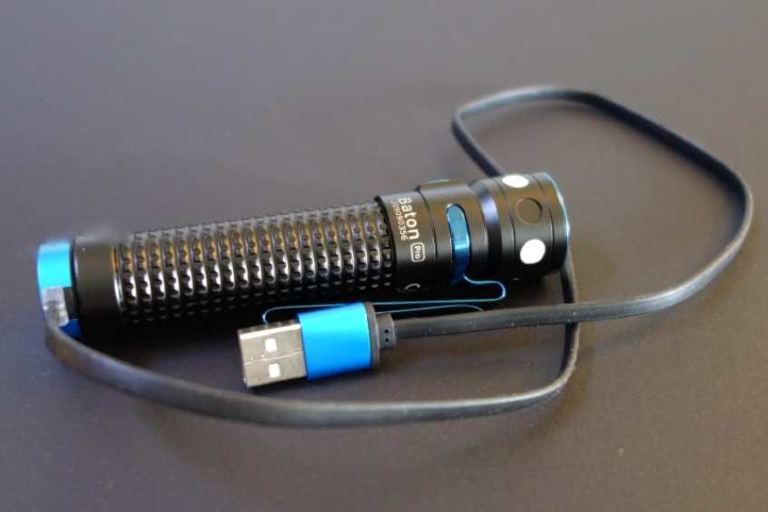 Olight was founded in 2007. This company produces all sorts of illumination products from headlamps to tactical torches. You can also find batteries and chargers. Olight is well-known for using LED technology and creating versatile flashlights that can be used at home, for diverse outdoor activities and even for self-defence.
You have a long list of torches to choose from. You can go for something small and compact like the M2R Pro Warrior that has a rechargeable battery and belongs to the group of tactical torches. Or if you want something bigger and more powerful, there's the Warrior X Pro that has a maximum of 2100 lumens.
At Olight you can also find weapon-mounted lights. Weapon mounted lights are especially important for hunters since they allow the hunter to have complete freedom to operate the weapon and at the same time see everything in the dark.
Light Your Way with Nitecore Flashlights
Nitecore is an innovative, award-winning company that manufactures flashlights and chargers among other things. This company is constantly trying to improve and make products that are compact, functional and with great aesthetics. Because that's everything a good product needs to be.
The Nitecore E4K Compact flashlight is considered to be the best one ever made. It has an impressive lifespan of 50 000 hours and 4 400 lumens with a max throw of 211m. This flashlight is perfect for camping, trekking, hunting and so on. You have the opportunity to choose between 5 different brightness levels and 3 different modes, depending on what you need at a given moment.
The Nitecore E4K is super lightweight and extremely easy to manoeuvre. And it's also equipped with an indicator that shows when the batteries are low and the flashlight needs charging.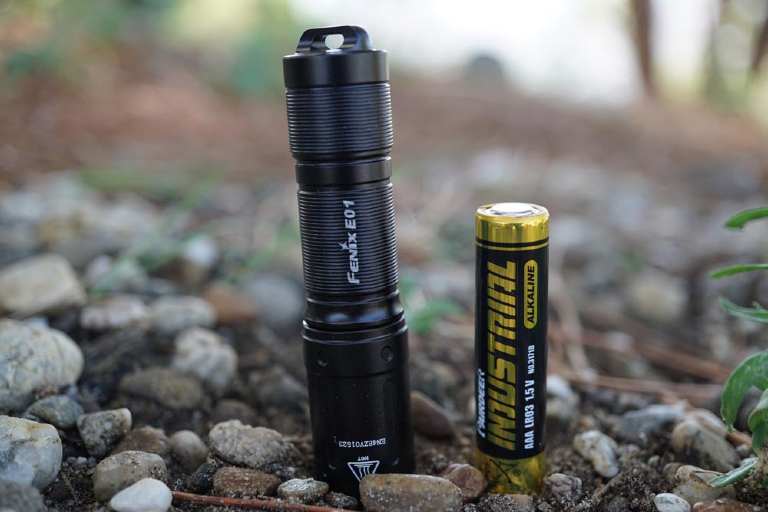 Fenix Flashlights – Leading Outdoor Lighting Brand
Fenix flashlights are known worldwide. They have a high-quality and outstanding performance. The power of the flashlight and its durability depends on the model. But the majority of Fenix flashlights are very powerful, have a long lifespan and don't require frequent charging because they have powerful batteries as well. Fenix flashlights are made from strong aluminium as well as alloys and durable plastic. This means that the flashlight can withstand heavy usage without showing signs of malfunction.
Then again, your choice is not limited to flashlights only. This company also manufactures headlamps, lanterns and bike lights. What are headlamps used for? The headlamps are also something that you can use during your regular outdoor activities since they don't occupy your hands. Same as the flashlights, the headlamps are rechargeable, dustproof and waterproof.
Predlight – LED Torches and Headlamps for Hunters
Predlight is a company that strictly makes torches and headlamps for hunters. If you're someone passionate about hunting and in search for top-notch equipment, you'll find everything you need among their wide range of products.
Predlight LED torches are multi-coloured. You can pick from three colours: white, red or green. The focus of the torch is adjustable as well and you can control the brightness too. Predlight torches also work with rechargeable batteries. It is estimated that the torch can work for approximately 2.25 hours on maximum before running out of battery.
One really handy accessory is the Predlight remote switch that you need to screw onto your torch. It has an elastic strap and a Velcro patch that allows for multiple mounting options. You can control the brightness with the remote switch but also turn the torch on and off as needed.