Choosing the Right IT Solution Partner Is a Critical Step Towards Success
Nearly all businesses today are increasingly dependent on computers and IT technology. Whether you run an accounting firm or a small boutique, the computer is most likely your go-to tool for completing all day-to-day business activities and getting through the working day. Hence, ensuring your computer runs smoothly is crucial for accurate business planning and efficient work-flow.
However, nothing in this world is perfect and neither are computers. From refusing to boot to running slow, there are many problems that could occur. Therefore, computer maintenance is a must. Needless to say, not all of us are well-versed in computers which is why it's best to consider an expert. Having experienced and reliable IT support on your side could make the difference between success and failure. In the light of this fact, it sure is worth to do a thorough research as to ensure you got the right It solutions for business company with you.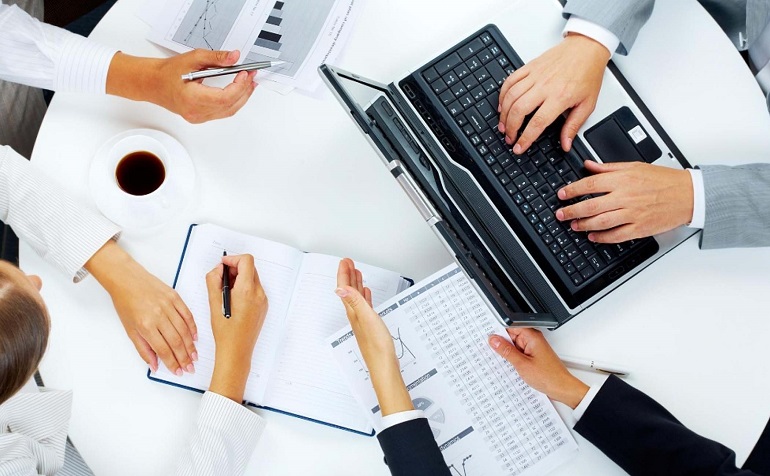 Step One: Market Scan & Selection Criteria
Currently in Australia, there is Renaissance of It solutions for business or households going on. There are so many young people with IT knowledge who have started their own IT service businesses and this makes finding one a piece of cake. However, not all of them are equal since some offer better and faster service. The simplest way to find an IT service is just to search Google. While the process of searching is easy, I cannot say the same when it comes to creating a selection criteria that can narrow down the wide range of IT companies.
Experience -There's no problem finding a start-up company founded by a bunch of 19-year olds that offers reasonable prices. However, with their lack of experience, solving an simple issue may take hours or even days, which means you will lose time and time equals money. That is the reason why experience plays a crucial role in choosing an IT solutions service.
Website -This may seem strange, but you can analyze the IT service by just checking their website. A reliable IT service will have a simple and easy to navigate website, where all the services are explained thoroughly, with detailed information about the company such as their origins, contact address, blogs with the newest techniques, and reviews from their previous clients.
Reliability and Flexibility – The two most sought-after qualities by all types of businesses. A good IT service company is one that can create the best solution and quickly design a wise strategy based on previous experience, yet specific enough as to target your issue. What's more, this also means that they are either going to come to your company and handle the problem on the spot, or use their software of remote control to asses the situation and solve the problem.
Step Two – Shortlist and Contact the Top Contenders
After you have narrowed your list down to a couple of candidates, it is time to create a shortlist and send them an email that says you are interested in their services and also contains a request for them to send you an offer. This is something that is always a personal preference, because it depends on how much money you are willing to spend. Once you receive the offers, you can compare them and see which one is overpriced and which one is normal and reasonable.
Step Three – Request Reference Sites to Seal The Deal
Now that you have your top contender, it's time to do some background check. Hail to the internet, you can even contact their previous customers and ask them how well they completed the services and whether or not they were fully satisfied. Finding reviews should be easy, but if you want to level up your digging, you can ask the target company themselves to provide you with some references sites that review their services. If something is not right, you can simply go back to step two and find another candidate.
Lastly, here comes the part when you need to strike the deal. Remember that you should always read everything you sign because sometimes, certain "wise guys" can put things never discussed before. If everything is okay, then congratulations, you just hired a good and reliable IT service company.