3 Steps to Choosing the Right Type of Portable Vacuum Sealer for Your Needs
Keeping food items fresh and tasty is something we all want. Although plastic fridge bags are great for this, the air that stays inside the bag can sometimes change the taste and look of the products, even when kept in a freezer. Luckily these days, there is a possibility to change this with the help of vacuum sealers. These sealers leave no air inside the plastic bag which can lead to fresh looking and tasty food which can stay like that for several months (depending on the type of food).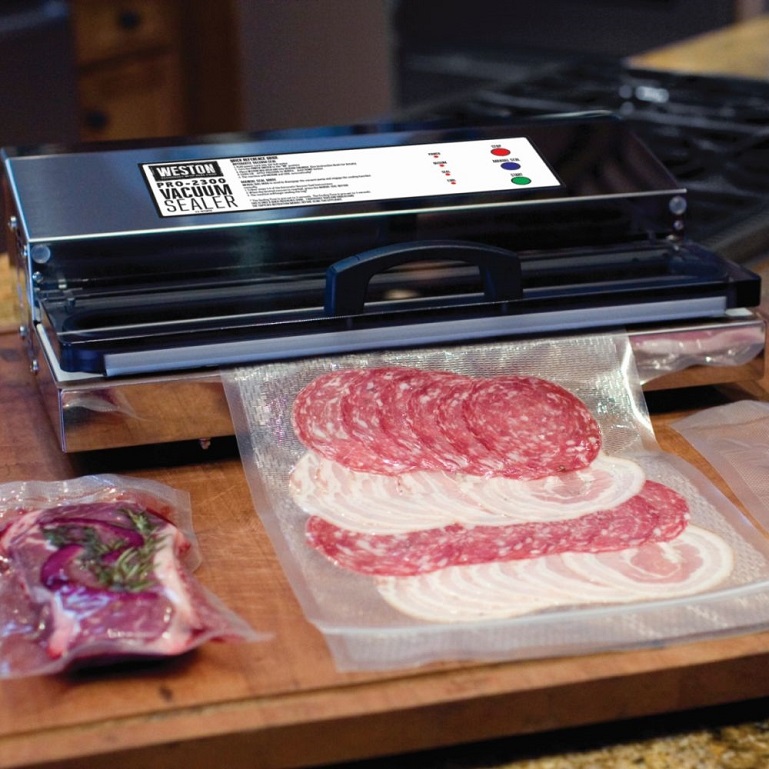 According to food specialists, vacuum sealing massively increases the preserving time of stored food without freezing. Whether sealing with a stationary or portable vacuum sealer, this can eliminate the need for containers, thus freeing up a lot of space in your refrigerator. Sealing with a vacuum sealer also allows for pre-preparation of meat and veggies so there's no fuss when going on a camping or hiking adventure. Since keeping the foods' flavour and tastiness is another benefit of sealers like this, they are literally ideal for vacuuming any type of food. Except for this, vacuum sealing also protects the food from drying and freezer burn. Amazing, right?! Thanks to these properties, these small but mighty portable vacuum sealers have gained a lot of popularity among people which is the reason why there are so many of them available on the market. In order to make the right choice, one should follow some basic steps.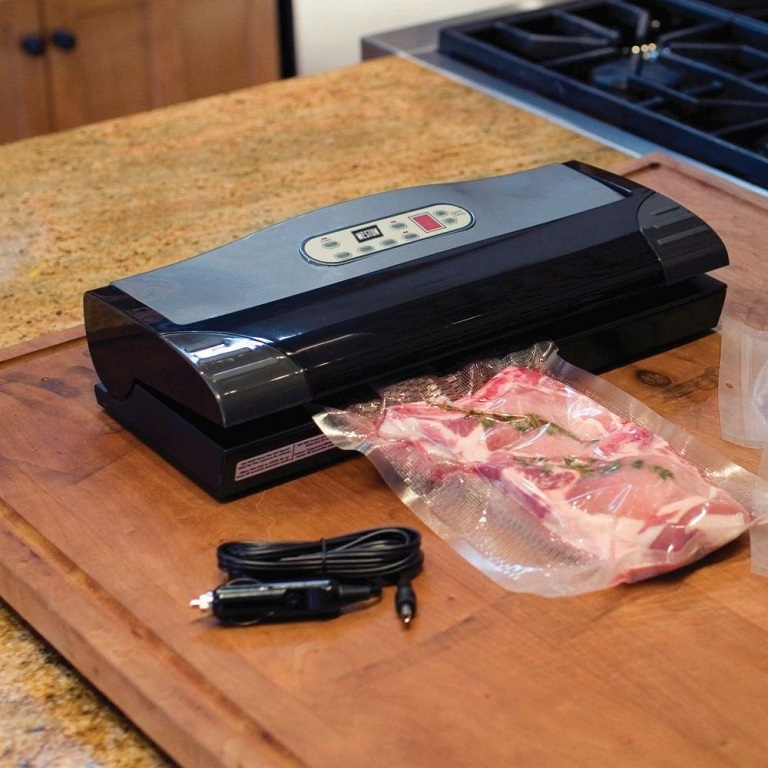 Portability & Effectiveness
The most commonly used types of vacuum sealers for home use are the portable ones, however they also come in a range of sizes. According to some general rules, the smaller the sealer, the lower the performance, however, these rules don't apply to the newest types of sealers. Nowadays, manufacturers have surpassed themselves in the production of excellent smaller vacuum sealers. The key is in finding a trustworthy manufacturer and make sure you'll receive the best of both worlds – great features/ performance in a smaller size.
If you need to reseal every single bag several times, this means that the sealer is not doing its job correctly. So when shopping for a portable vacuum sealer, look for one that has great vacuum and sealing features as without it you are risking spending a certain amount of money for nothing.
Suction Power
As the name implies, vacuum sealers work by sucking out all the air from a bag in order to leave the food bacteria and mould free. Since vacuum sealers are rated according to their suction power, choosing one that has higher suction power is the best. Keep in mind that the higher the suction the more expensive the sealer will be, however, this can range from manufacturer to manufacturer. There are some that have a strong suction and don't cost that much, so doing deep research before making a decision is a must.
Warranty
Generally speaking, the best vacuum sealers are built to last for a long period of time no matter how often you use them. Usually, these types of sealers are often backed by a long warranty which is considered to be another proof of the sealer's reliability and quality.